Wallbarn offer a range of decking products
iDecking
Duro Excellence Decking Boards
Duro Excellence is the revolutionary new composite material made from recycled rice husk and virgin PVC.
> More Details
Hardwood Decking
Wallbarn is the exclusive UK distributor of iDecking, the revolutionary way to install high end hardwood and composite decking.
> More Details
EasyClick
EasyClick is the innovative system which allows you to install iDecking revolution boards simply using your feet.
> More Details
EasyChange
EasyChange is the only system in the world which allows you the ability to remove and replace every single board of your deck using a special iDecking key.
> More Details
Other Decking Products
Hardwood Decking Tiles
Hardwood timber decking tiles offer an easy way to lay attractive real timber decking onto roof decks and terraces.
> More Details
Modular Teak Decking Tiles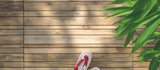 Wallbarn offers a range of large decking tiles made from fsc® certified plantation teak.
> More Details
Oil & Maintenance
Wallbarn supplies a range of maintenance solutions designed to protect timber and composite materials in the long-term.
> More Details