Pedestals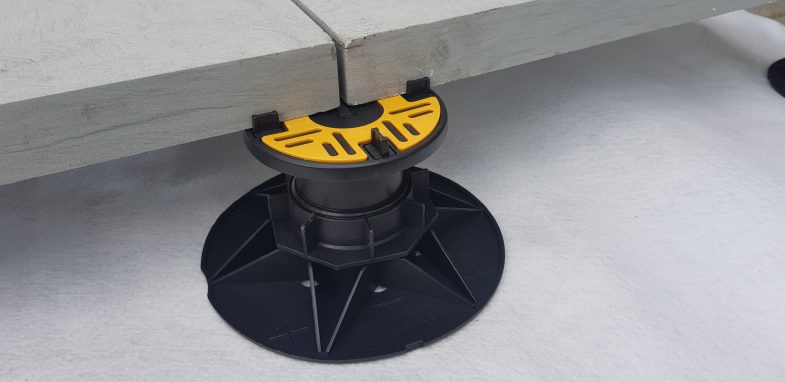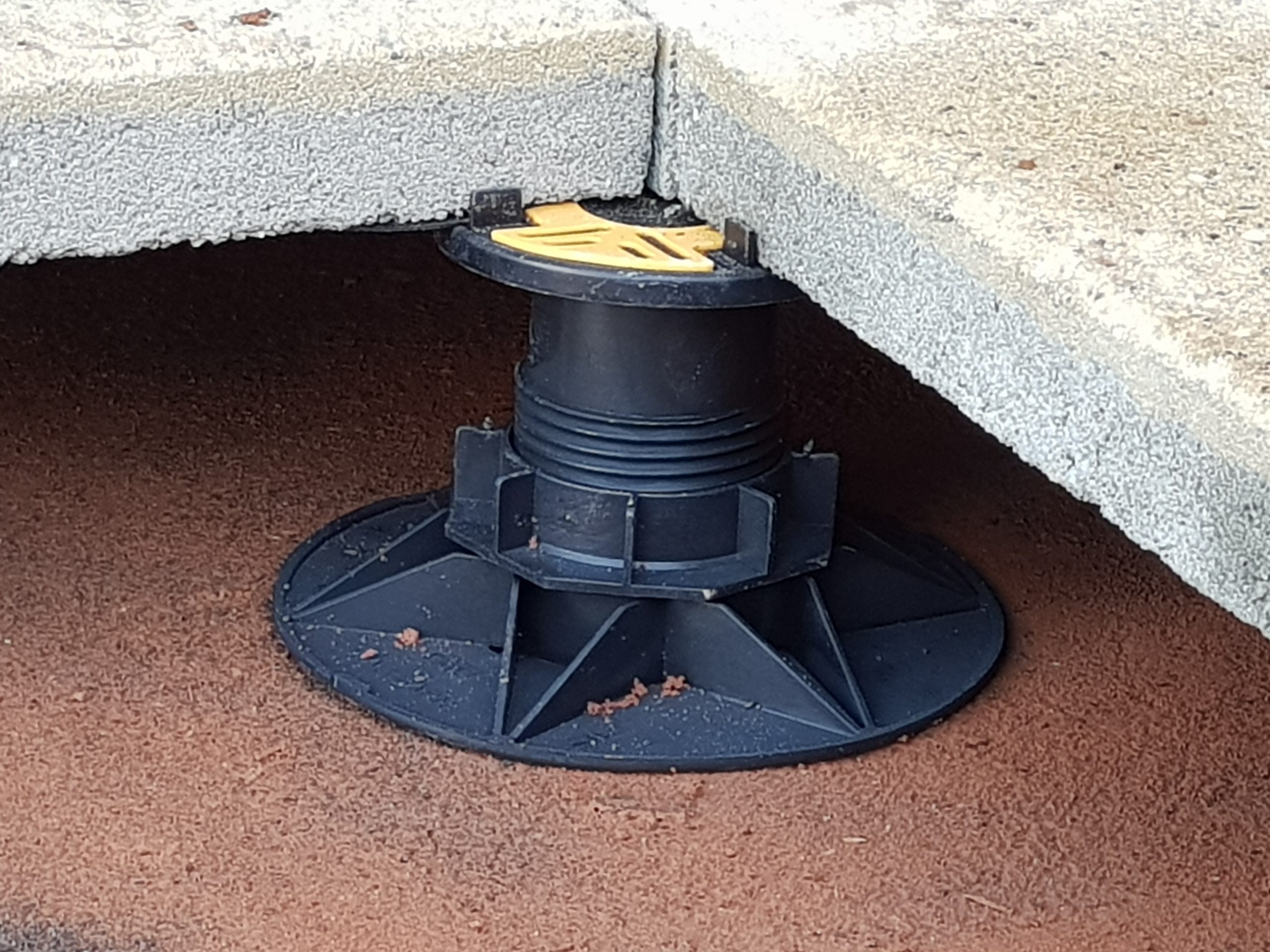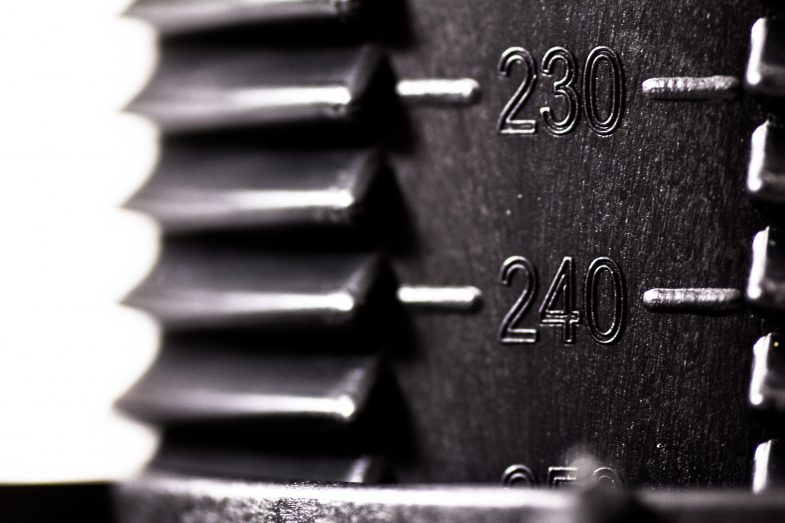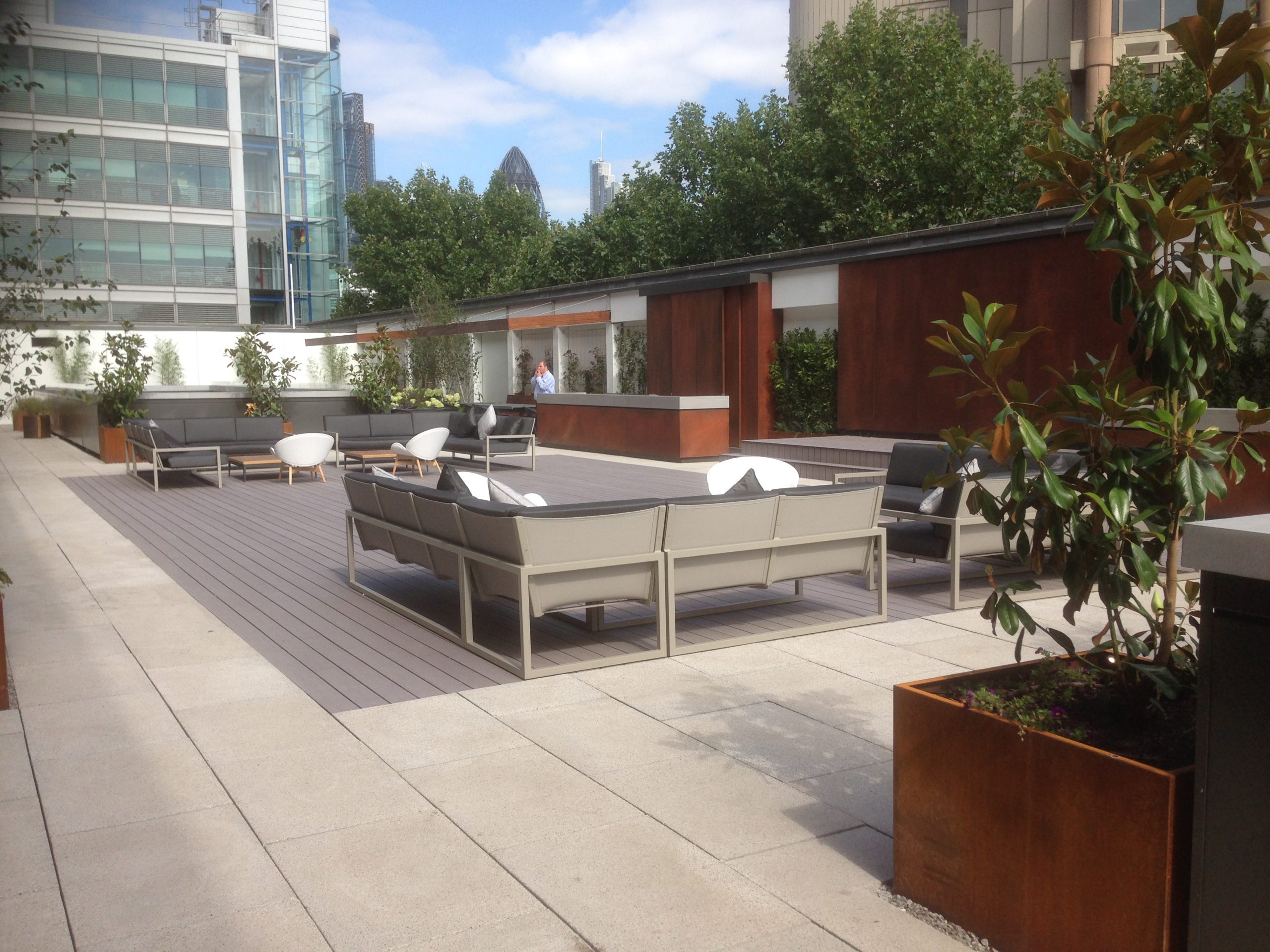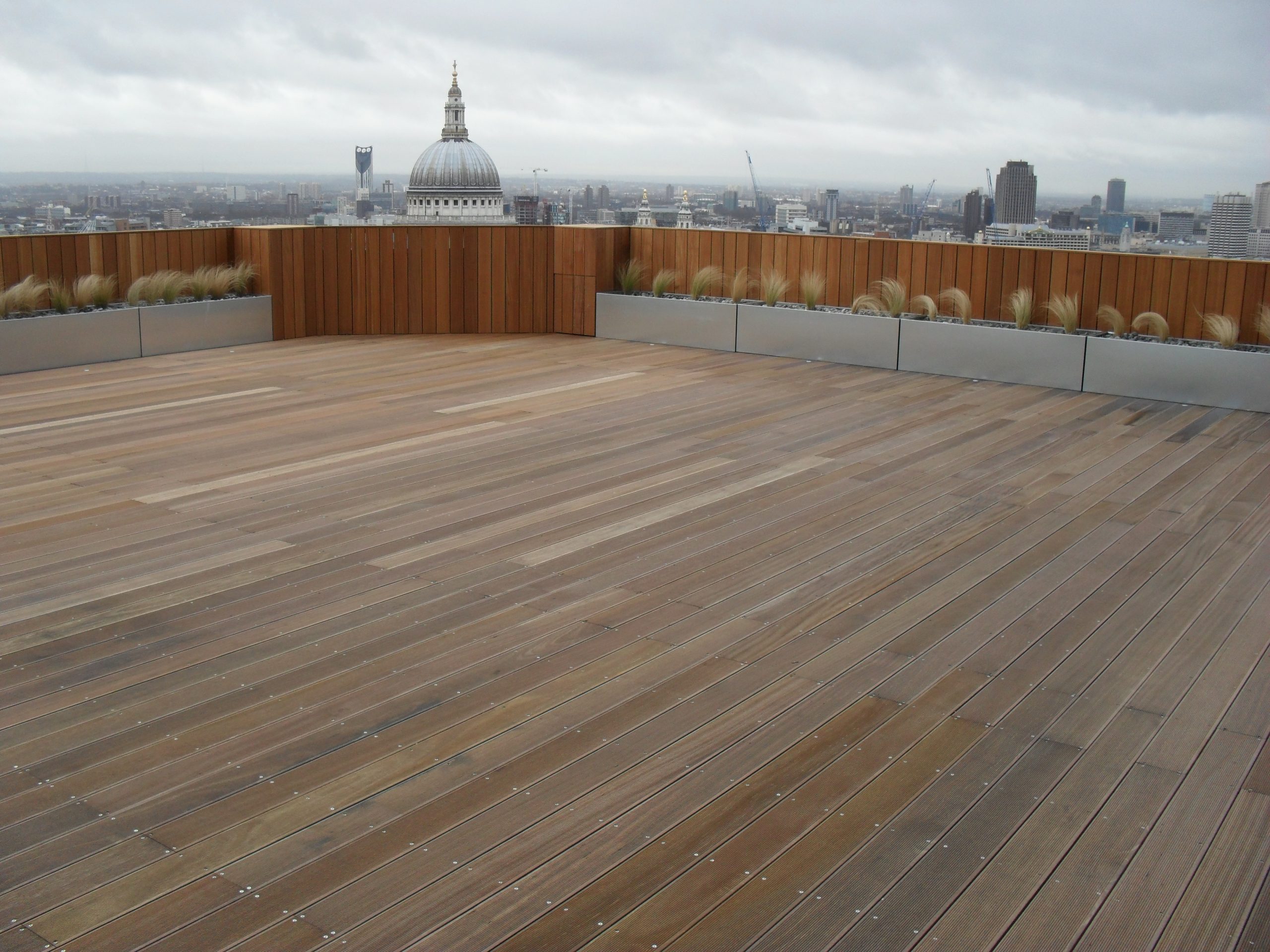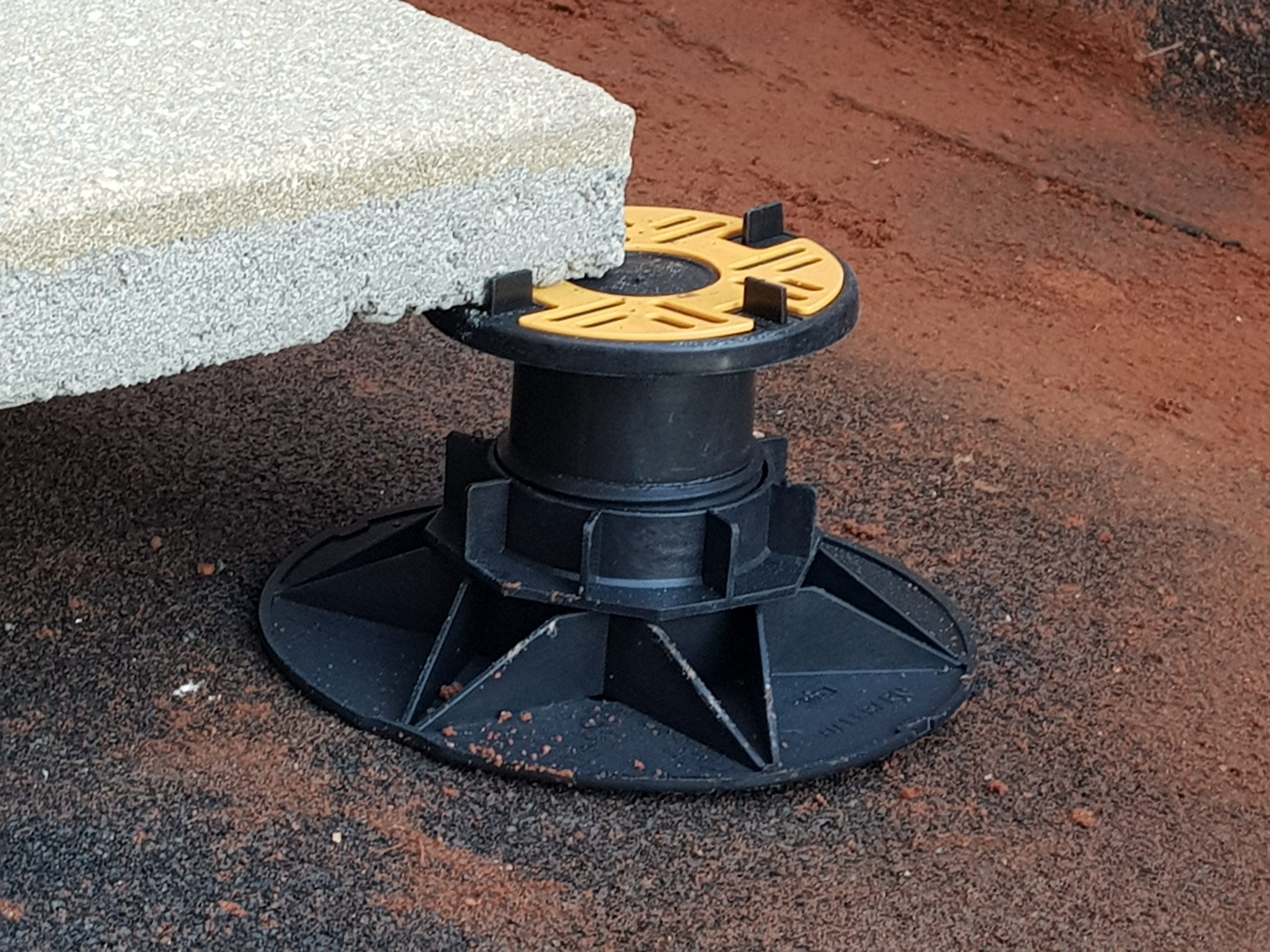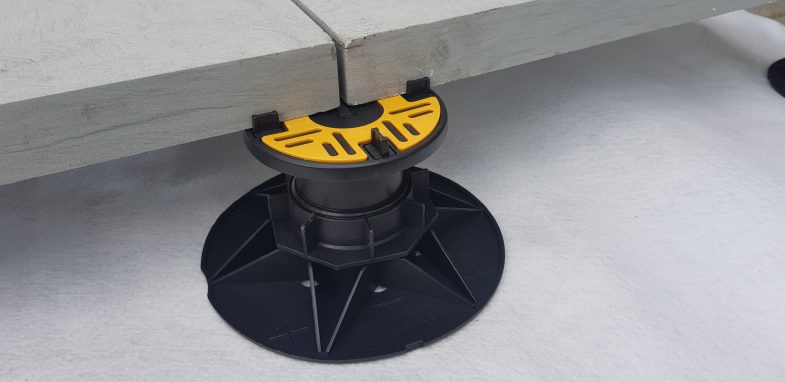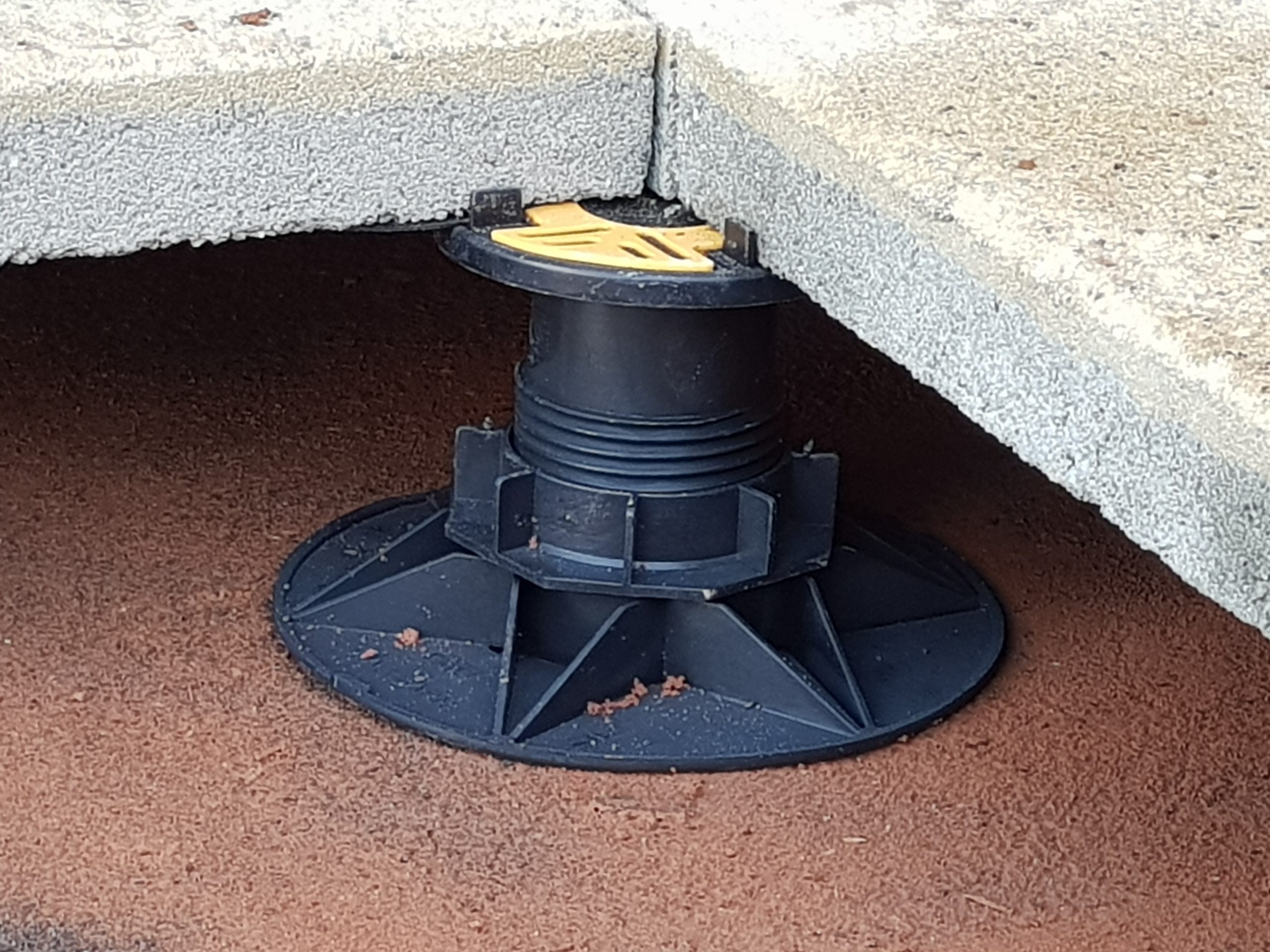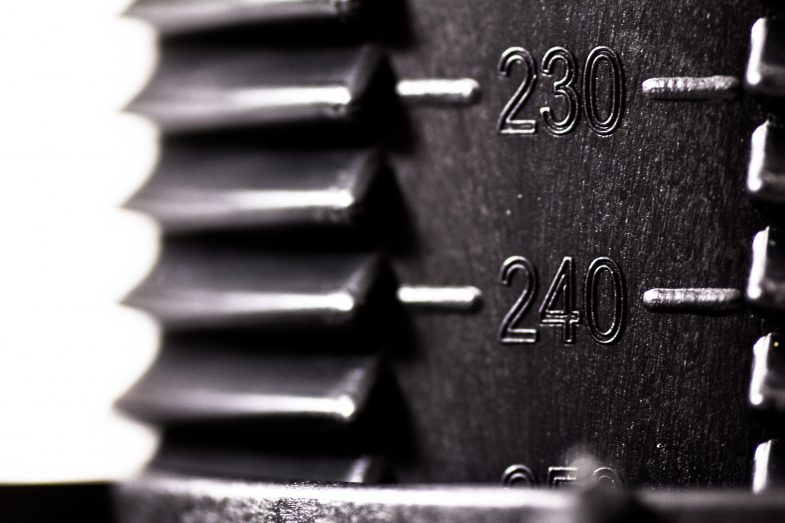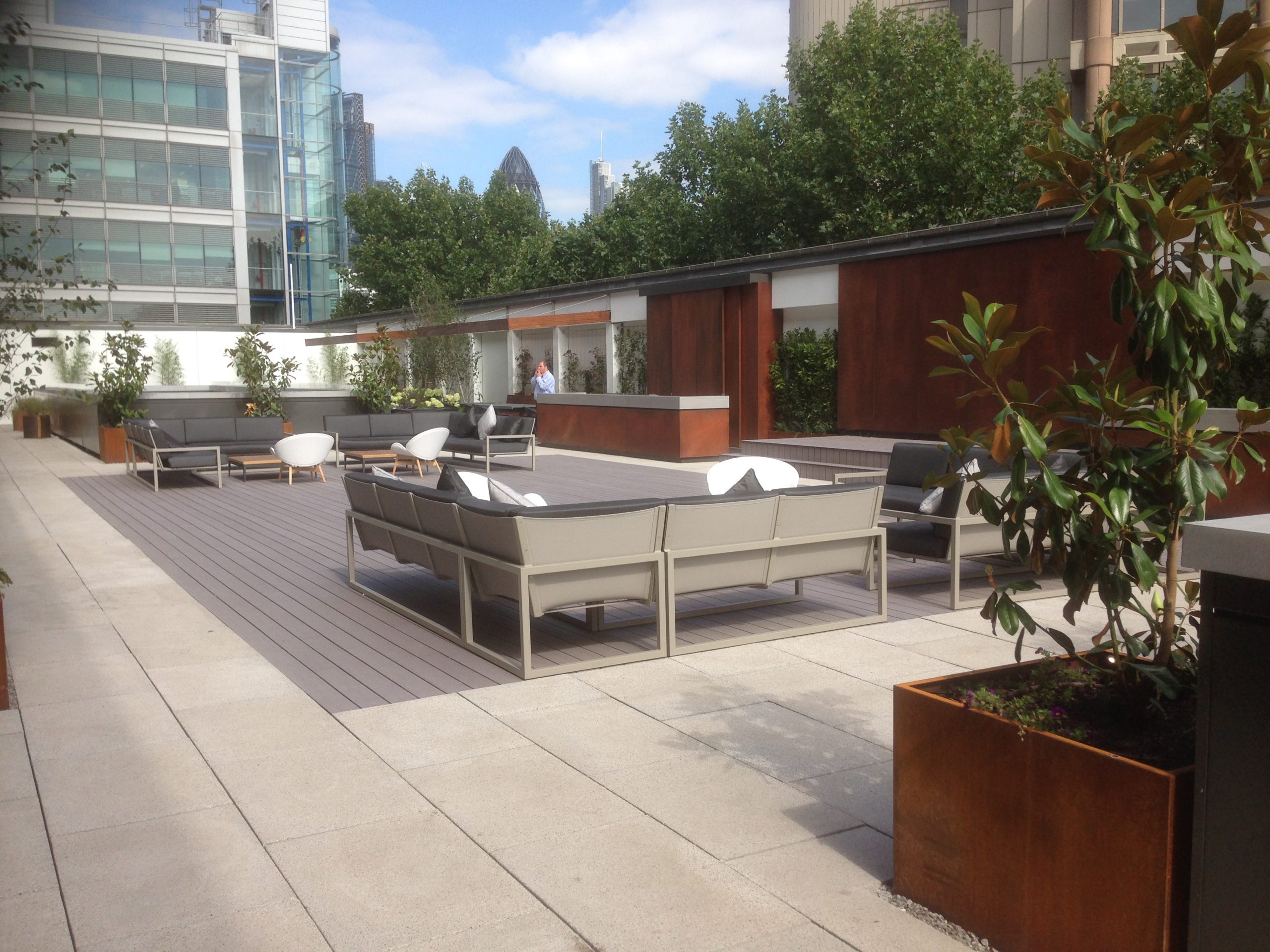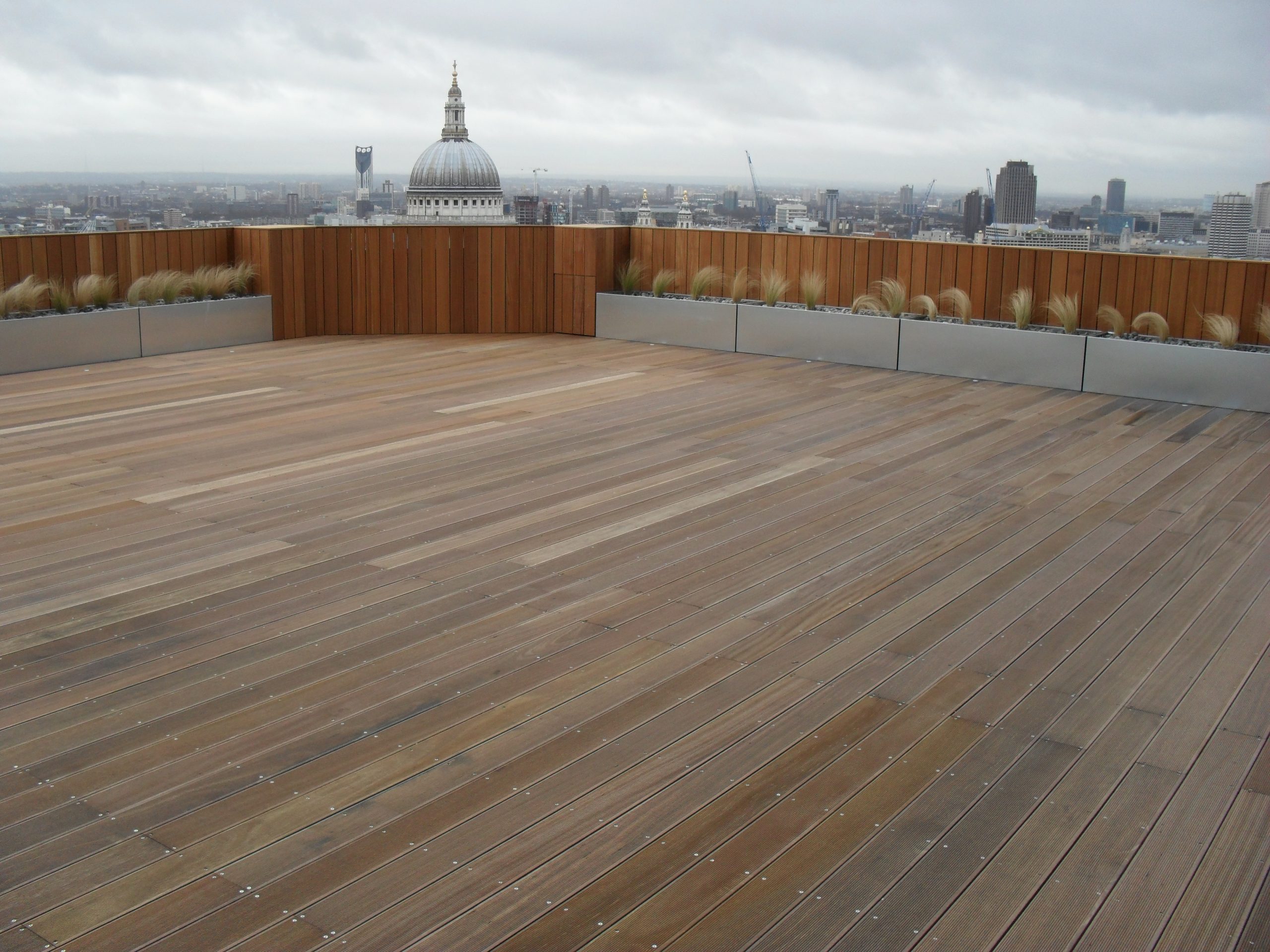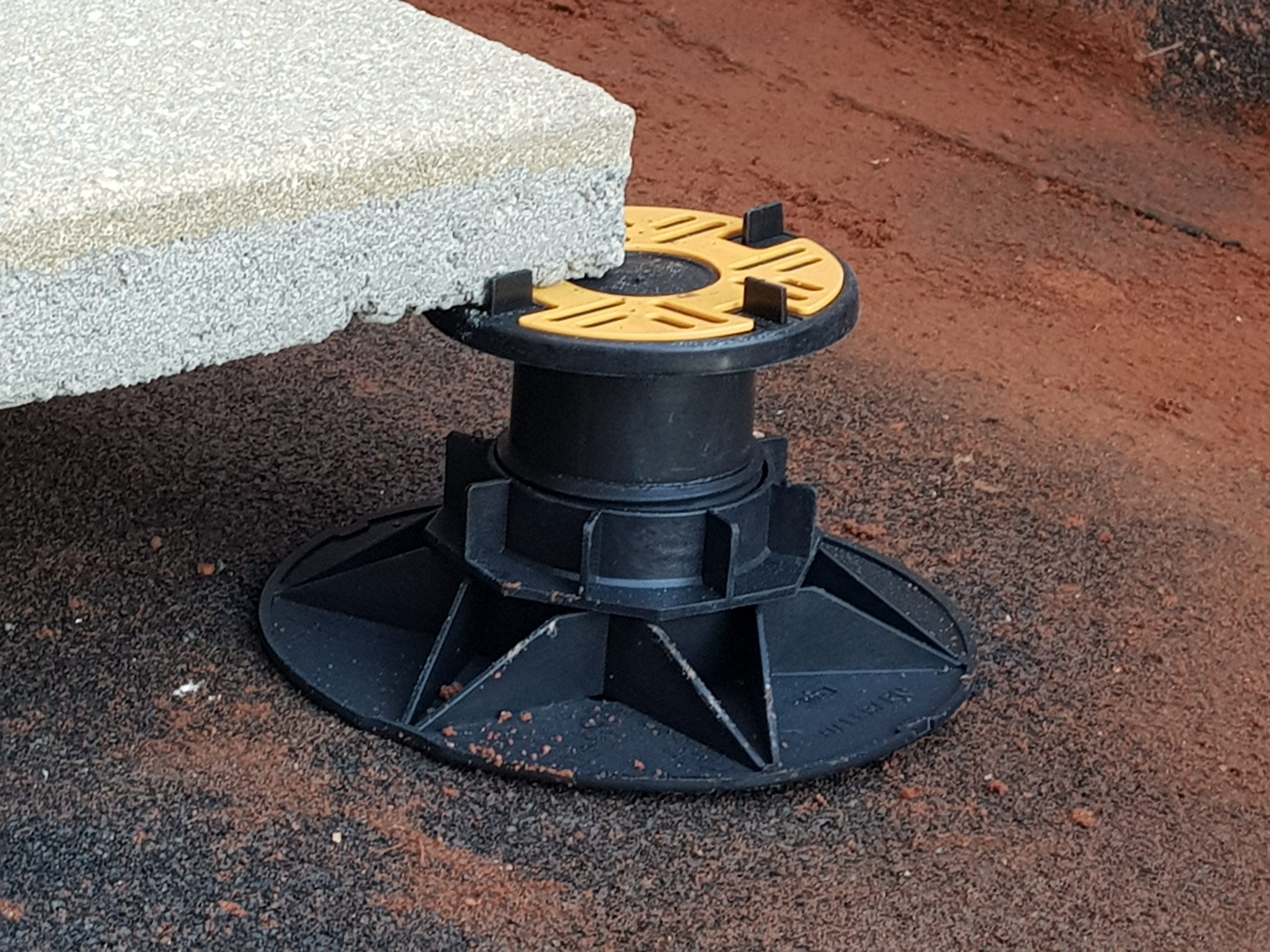 Adjustable pedestals
Key Advantages
Suitable for paving slabs and timber decking

Superior quality

Takes 1 tonne in weight

Suspended system

Fully adjustable

Achieve stunning finishes
Our Adjustables range in height from 10mm up to 380mm and are broken down into three categories:
> See how to lay paving on Adjustable pedestals
> Support tiles up to the edge with Metal Plates
Our Universal pedestals replace our ASP (paving) and TD (decking) adjustables, combining both solutions into a single range.
Achieve stunning finishes
Convert unused rooftops and decks into attractive, hard-wearing, useful areas and increase the footprint of your building
Cover and protect unattractive waterproofing membranes
Allows ground floor patio areas to be made flush with the house without compromising damp course
Suspended System
Raising the paving slabs or decking allows water to drain freely and underneath, so there is no standing water left on the surface. This prevents ponding and associated slip hazards and helps to aerate and ventilate the surface beneath.
Unsightly objects such as cables, water pipes and drainage outlets can be hidden underneath paving slabs or decking, improving the aesthetics and optimising the building footprint, bringing increased yield to the developer
Fully Adjustable
Achieve millimetre precision with our pedestals

Create a flat surface irrespective of imperfections on a slab

Cope with falls in more than one direction and accommodate large drops and channels
Paving applications
The ingenious headpiece incorporates 4 x positioning lugs (fins) laid out in a crucifix formation set towards the edges of the headpiece:
Lugs separate paving slabs and tiles to allow sufficient drainage

They create a uniform paving line so the slabs are laid completely straight

Being a suspended system, the weight of the slab holds everything in place

Rainwater runs between and under the slabs so no standing water is left on the surface making the paved area safer
If you need to support underneath the centre of the slab simply snap off the lugs.
If you do not need lugs and are ordering a large quantity of pedestals we can supply a flat headpiece.
Video: how to pave up to a wall
Decking applications
The lugs (fins) are set out towards the edges of the headpiece giving a 55mm gap between them. This will house a standard 4″x2″ timber joist between the lugs and decking boards are then fixed to the timber joist frame.
Adjusting the pedestals rather than cutting furrings dramatically speeds up installation.
When laying very large joists, or for areas where a junction of joists occurs, simply snap off the lugs.
If you need to order a large quantity of pedestals without lugs we can supply a flat headpiece.
Video: see how easy our pedestals make this decking installation
Minipad
Have an ultra-low threshold? Try our Minipads range. Our time-saving alternative to fixed height pads and perfect for overlaying and retro-fitting. Available from 10mm to 40mm in just three products:
Product benefits:
Achieve precise, split-millimetre accuracy in the height of the pedestal to accommodate tiny changes in the level.
Designed for use when working with very tight spaces
Thread allows 5mm of change to the level
Further 5mm extension plate which is fitted to the bottom of the pedestal
5mm extension plate turns 10-15mm pedestal into a 15-20mm fully adjustable pedestal for use in tight spaces
Special handle grips allow installers to adjust the height whilst slab is in situ – saves constantly lifting the slab to change the height
Video: how to use our Minipads
Universal
This is our standard range of adjustable supports.
The lugs on our universal head are positionined to accommodate both paving slabs and joists for timber decking.
Height range: 35mm up to 365mm
For more technical information click on the Installation, Specification and Technical data tabs below.
Universal Extra
Use our Universal Extra pedestals to install paving and decking across a huge height range, from 85mm up to 380mm but in just three different products:
85mm-135mm
125mm-215mm
210mm-380mm
This cuts out any confusion about what size to choose. Heights are marked out every 10mm on the side of stems – see at a glance the exact height you are adjusting to.
For more technical information click on the Installation, Specification and Technical data tabs below.
To make choosing and estimating easier our Adjustables range is broken down into three categories:
Standard Universal range: 35mm up to 365mm
Universal Extra range: 85mm up to 380mm
Minipad range: available 10mm up to 40mm
We have a number of helpful videos providing guidance on unpacking, assembling and installing our pedestals:
| | | | | | | |
| --- | --- | --- | --- | --- | --- | --- |
| HEIGHT | DIAMETER OF HEAD | DIAMETER OF BASE | STANDARD LUG DIMENSIONS | WEIGHT TOLERANCE* | MAXIMUM LOAD* | TEMPERATURE TOLERANCE |
| 10-20mm | 150mm | 150mm | 15mm (height) | 683kg | 1,171kg | -40°C to +75°C |
| 10-25mm | 150mm | 150mm | 15mm (height) | 683kg | 1,171kg | -40°C to +75°C |
| 22-30mm | 150mm | 150mm | 15mm (height) | 683kg | 1,171kg | -40°C to +75°C |
| 28-40mm | 150mm | 150mm | 15mm (height) | 683kg | 1,171kg | -40°C to +75°C |
| 35-50mm | 120mm | 200mm | 2.2mm x 10mm | 683kg | 1,171kg | -40°C to +75°C |
| 50-70mm | 120mm | 200mm | 2.2mm x 10mm | 683kg | 1,171kg | -40°C to +75°C |
| 65-100mm | 120mm | 200mm | 2.2mm x 10mm | 683kg | 1,171kg | -40°C to +75°C |
| 95-130mm | 120mm | 200mm | 2.2mm x 10mm | 683kg | 1,171kg | -40°C to +75°C |
| 125-160mm | 120mm | 200mm | 2.2mm x 10mm | 683kg | 1,171kg | -40°C to +75°C |
| 155-190mm | 120mm | 200mm | 2.2mm x 10mm | 683kg | 1,171kg | -40°C to +75°C |
| 185-220mm | 120mm | 200mm | 2.2mm x 10mm | 683kg | 1,171kg | -40°C to +75°C |
| 210-245mm | 120mm | 200mm | 2.2mm x 10mm | 683kg | 1,171kg | -40°C to +75°C |
| 240-275mm | 120mm | 200mm | 2.2mm x 10mm | 683kg | 1,171kg | -40°C to +75°C |
| 270-305mm | 120mm | 200mm | 2.2mm x 10mm | 683kg | 1,171kg | -40°C to +75°C |
| 300-335mm | 120mm | 200mm | 2.2mm x 10mm | 683kg | 1,171kg | -40°C to +75°C |
| 330-365mm | 120mm | 200mm | 2.2mm x 10mm | 683kg | 1,171kg | -40°C to +75°C |
* Weight tolerance = the point at which the pedestal ends its normal behaviour and starts to deform (according to CATAS test 179112/1)
Maximum load = the point at which pedestals start to collapse in laboratory tests (according to CATAS test 179112/1)
Slope correctors can be used with all ASP pedestals:
| CODE | OUTER DIAMETER | INNER DIAMETER | PERCENTAGE SLOPE | DEGREE OF SLOPE |
| --- | --- | --- | --- | --- |
| SLOPE 1 | 200mm | 82mm | 1% | 0.57° |
| SLOPE 2 | 200mm | 82mm | 2% | 1.11° |
| SLOPE 3 | 200mm | 82mm | 3% | 1.71° |
CAD Drawings - Minipads
CAD Drawings - Universal
CAD Drawings - Universal Extra
NBS Plus
BIM Library
For more information or to place an order