This extremely prestigious building, opposite Kensington Palace, was undergoing a full renovation of the Georgian structure and a major extension at the back.
The entire building was owned by the Qatari Royal Family so it was essential that the finishes were very high end. The stone supplier was installing granite slabs to all balcony and terrace areas in an inverted waterproofing scenario.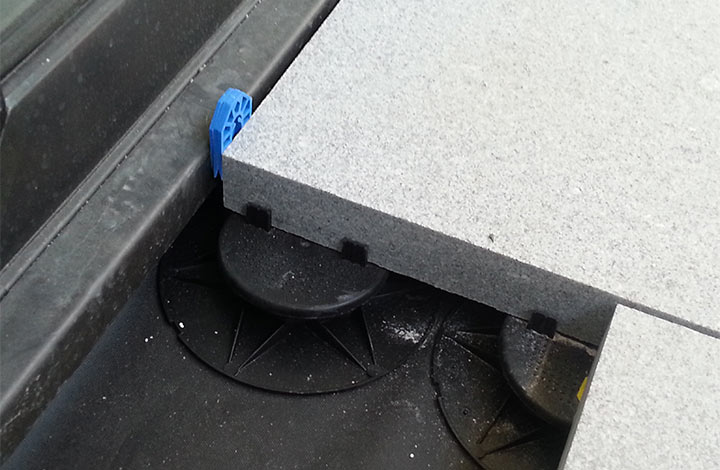 The stone slabs needed to provide a luxurious finish and also ballast the insulation boards beneath. The paving pattern was also offset on the stretcher-bond so pedestals were required not just on the corners but at every junction between individual slabs.
The balconies were falling in many different directions and the contractor needed the flexibility of the adjustable pedestals in order to get the paving completely flat. Lugs were removed where necessary to adequately support the slabs at the offset junctions. The high-end finish required by the client was achieved and they were very pleased with the result.