Pedestals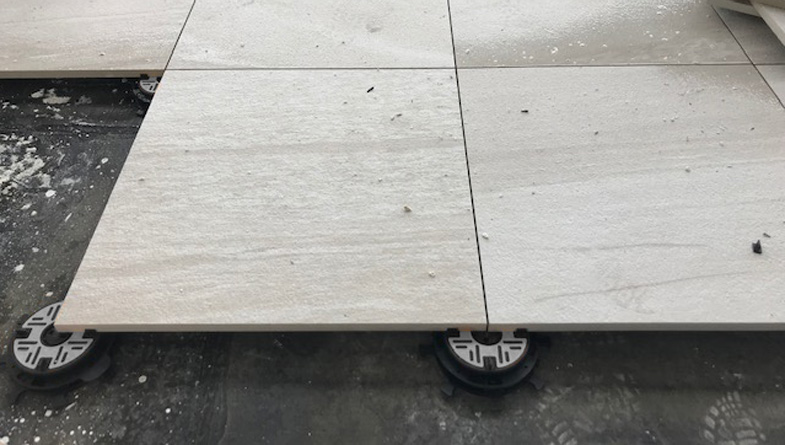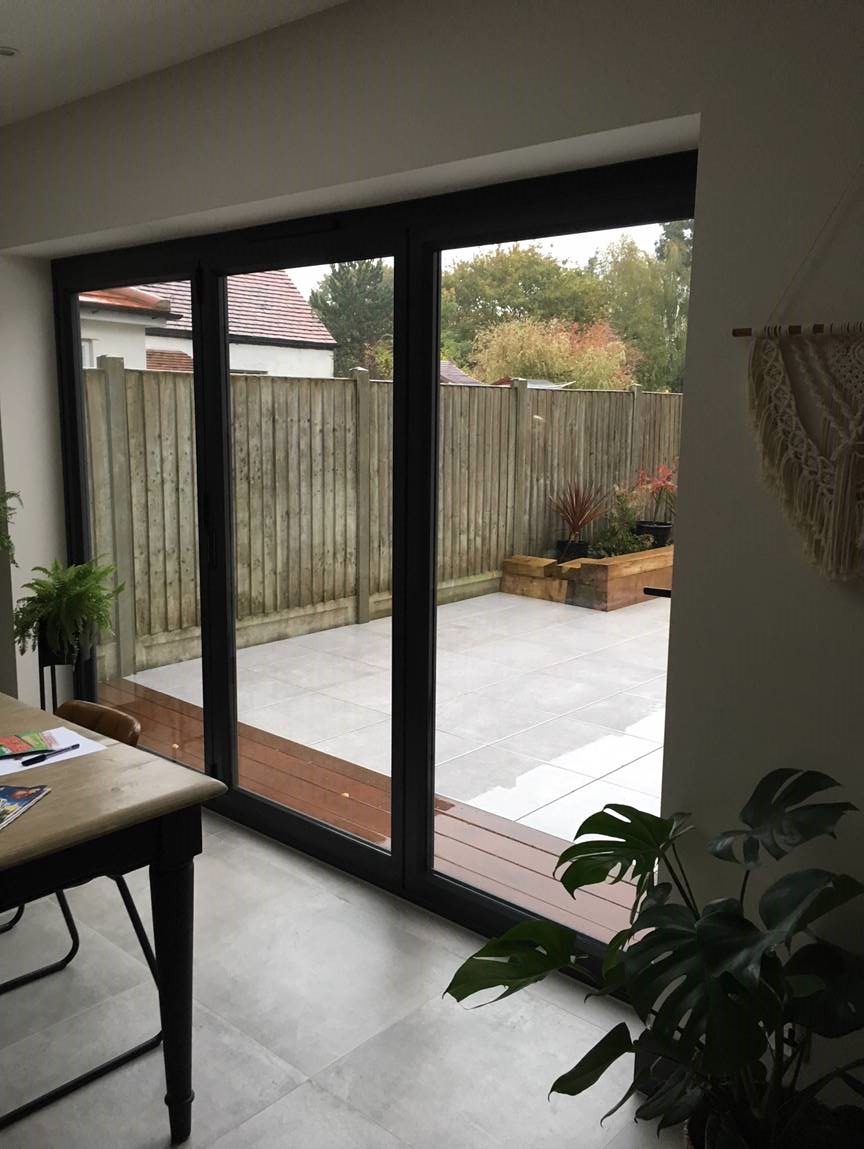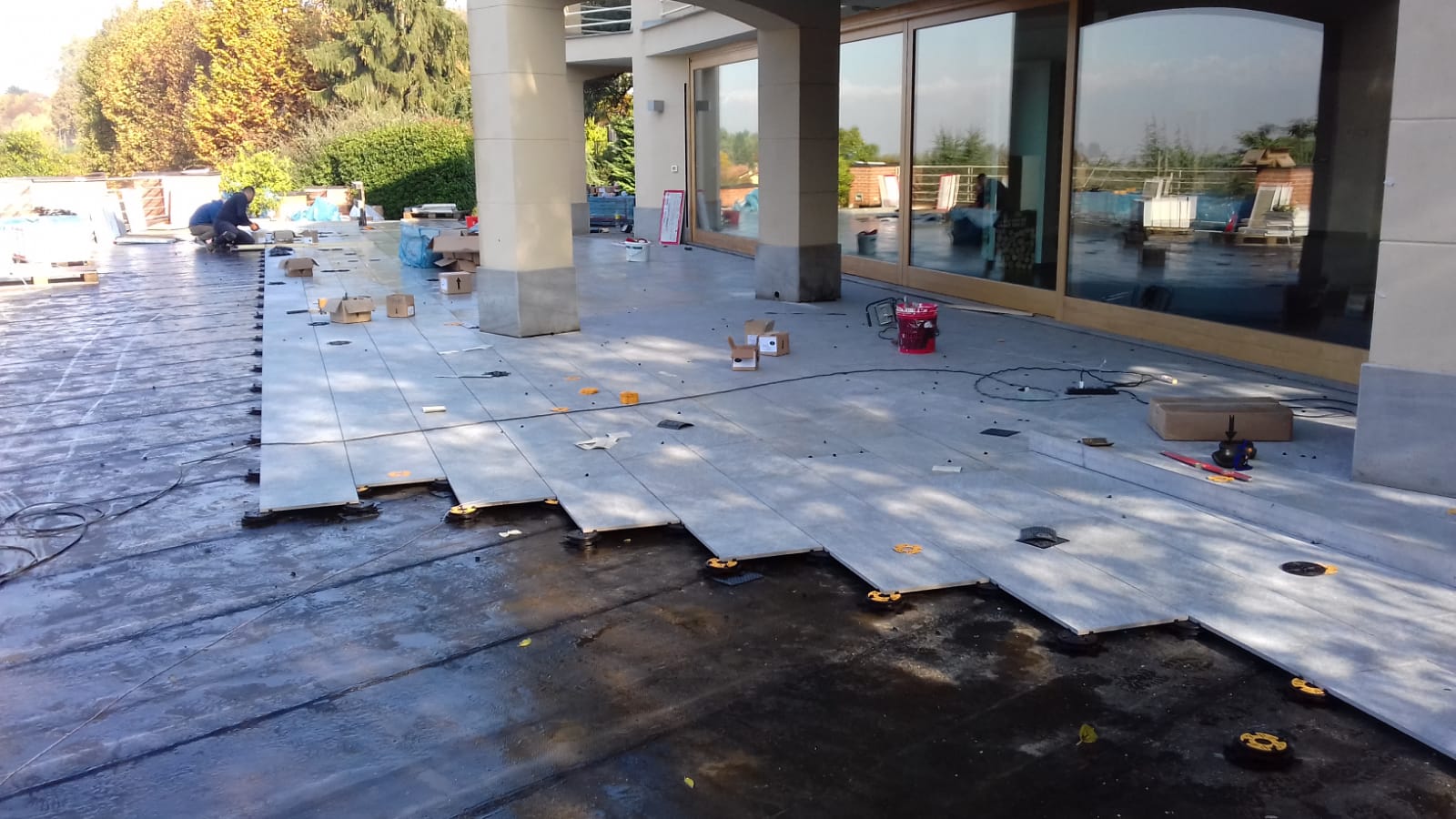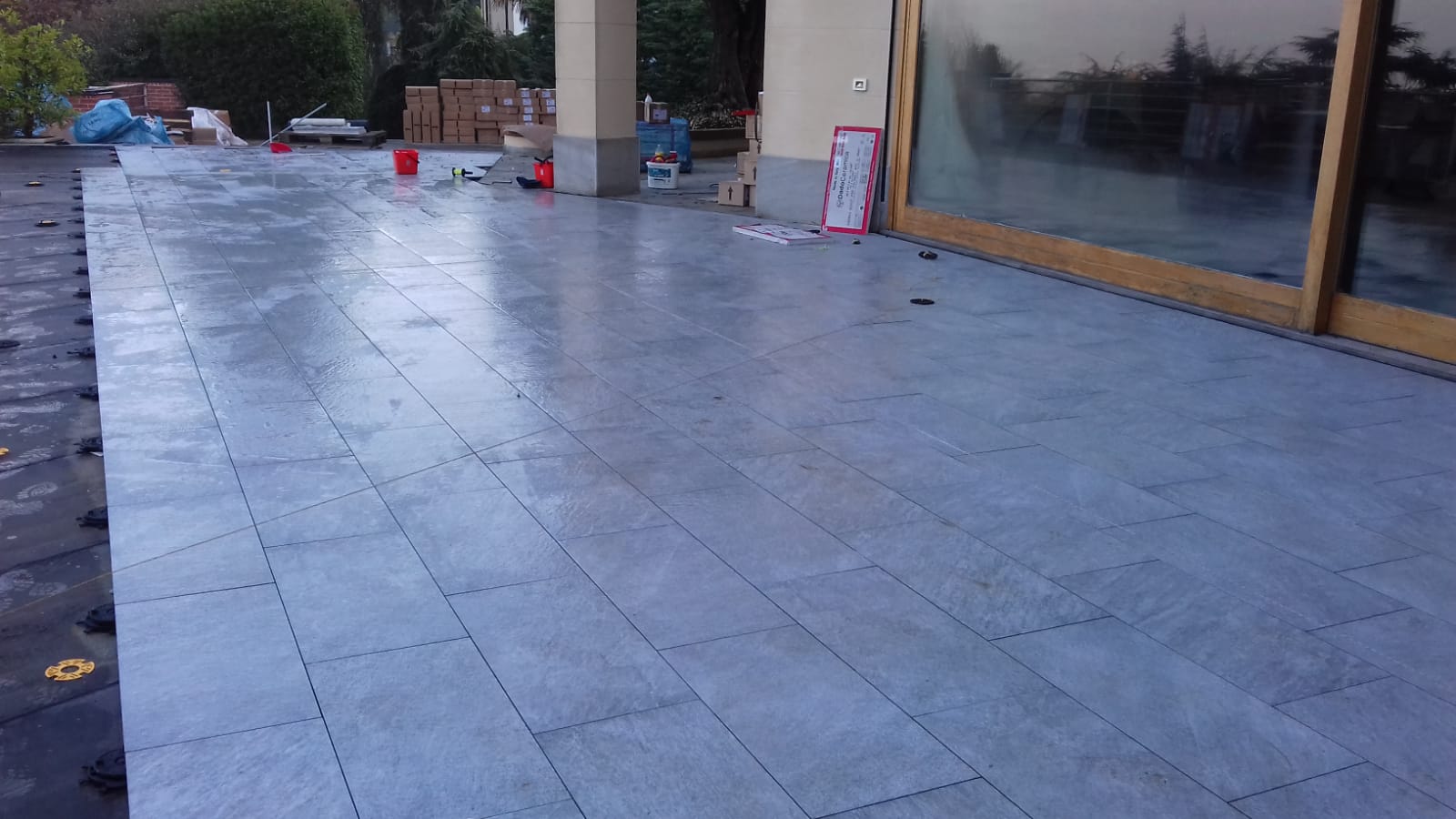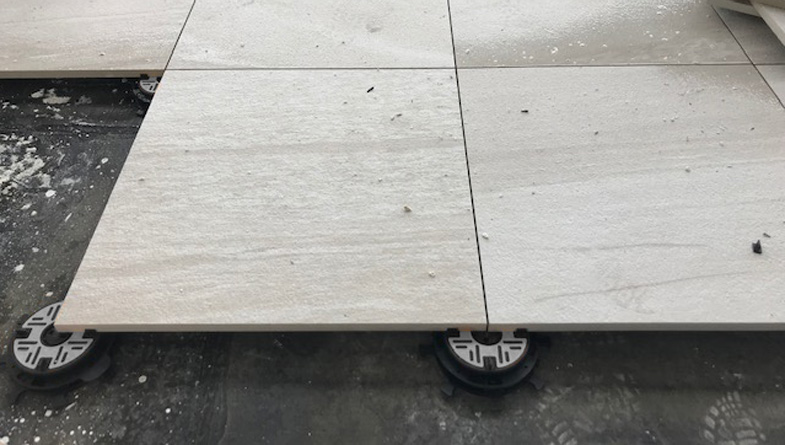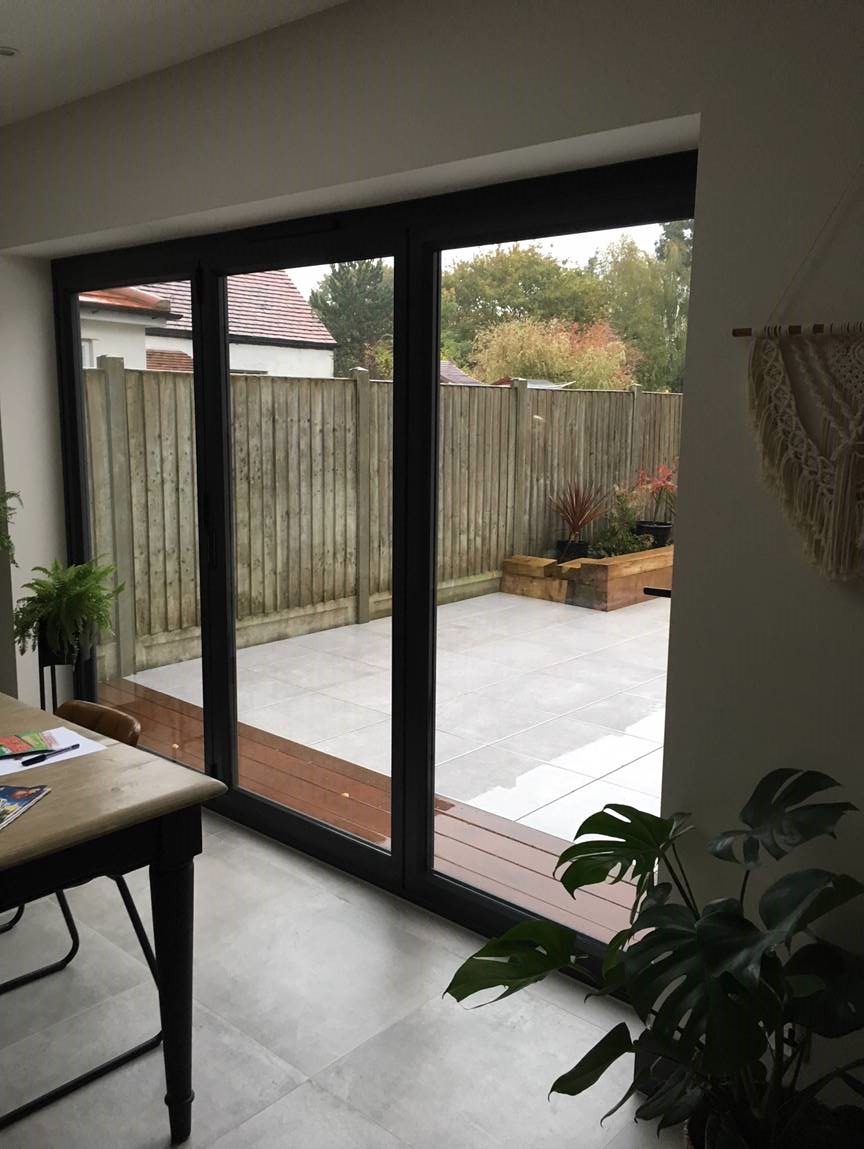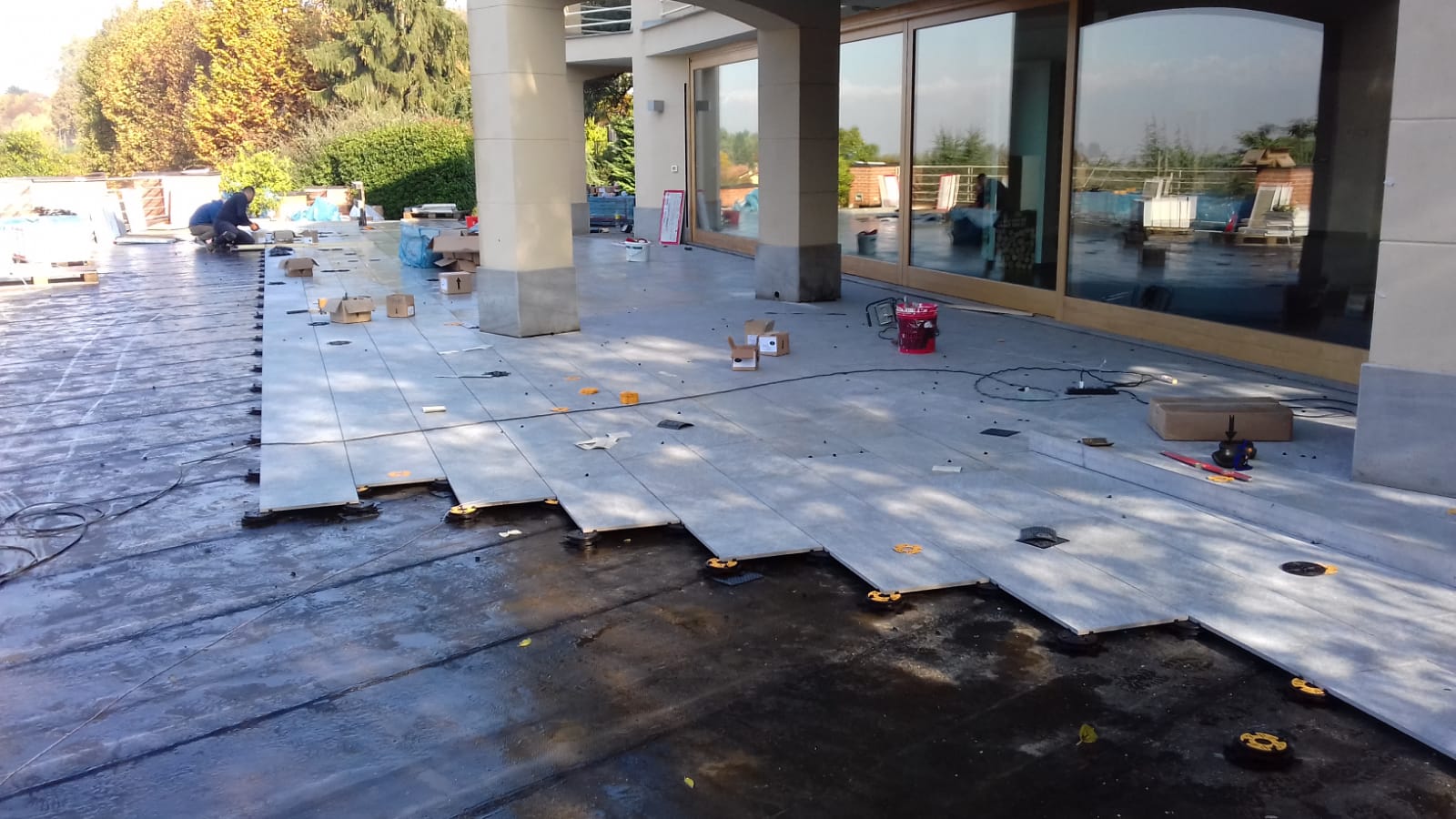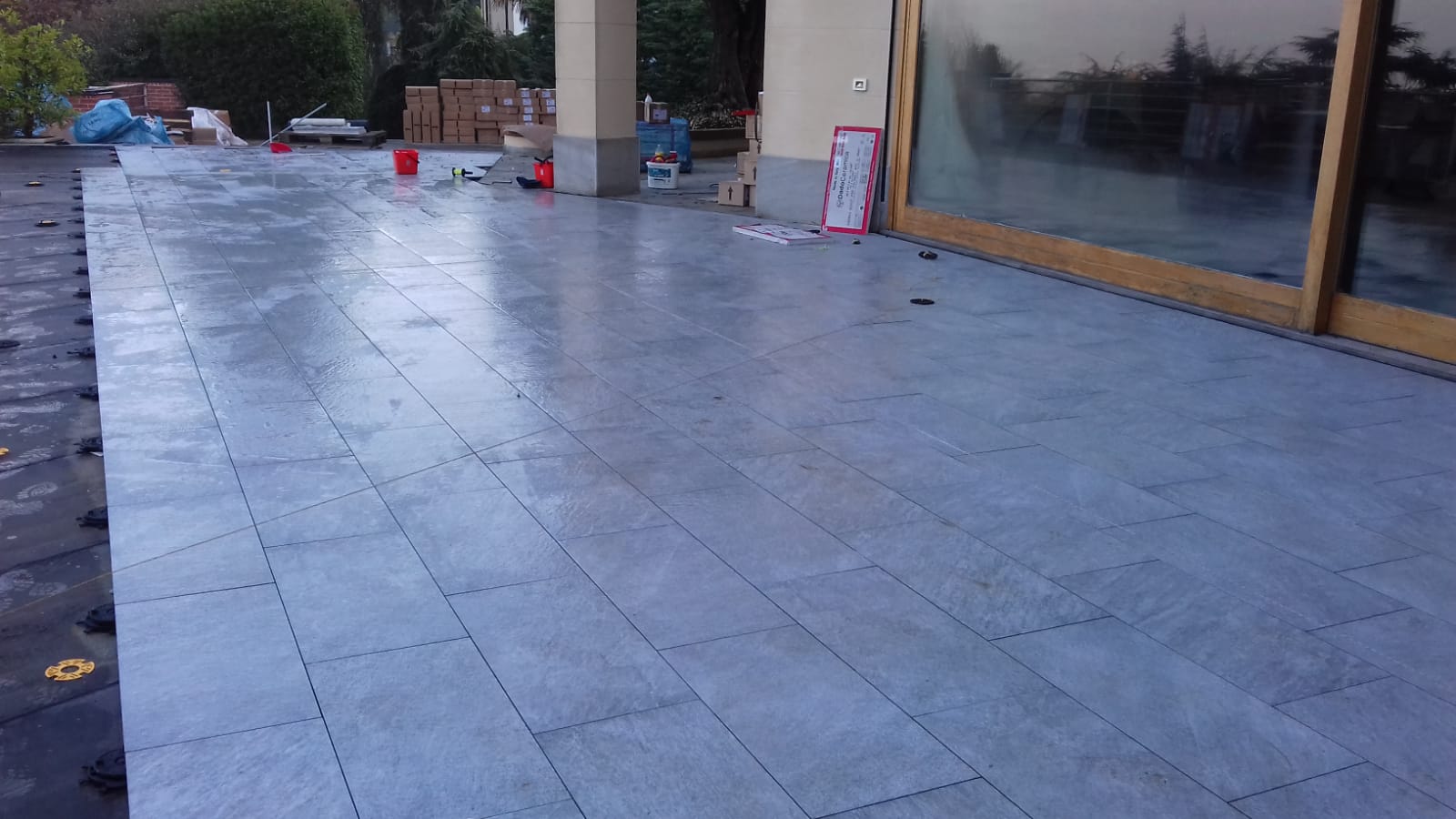 'Balance'
Self-levelling pedestals for paving & decking
Key Advantages
Our
BALANCE
self-levelling pedestals are specially designed to accommodate differences in the deck surface below the pedestal.
Blemishes and ridges in the sub-deck e.g. felt overlaps, or changes in the thickness of a paving slab can make the upper surface uneven the BALANCE adjustable pedestal helps alleviate these issues.
Achieve stunning finishes

Suspended system

Fully adjustable

Superior quality

Suitable for paving slabs and timber decking

Available in heights from 25mm up to 392mm
> Find out more about Balance here
> Support tiles up to the edge with Metal Plates
Ideal for Paving
Self-levelling headpiece incorporates 4 x positioning lugs (fins) laid out in a crucifix formation set towards the edges
The headpiece also comprises 4 x separate parts created to allow up to a 5% or 2.86° slope correction in all directions
The mechanism at the bottom of the headpiece allows smooth movement and positioning of the paving slab
The lugs (fins) separate paving slabs and tiles on the headpiece to allow sufficient drainage between slabs
This creates a uniform paving line so the slabs are laid completely straight
A rubber anti-shock pad slots onto the headpiece over a series of ridges to give better grip to the slab and help insulate against vibration and noise travelling through the pedestal to the deck beneath
Video: how to pave up to a wall
Video: how to cut the pedestal for paving up to a wall
Ideal for Decking
The lugs (fins) are set out towards the edges of the headpiece giving a 55mm gap between them to house a timber joist
Decking boards are then fixed to the timber joist frame no need to cut furrings – simply adjust your pedestal height
The auto-correcting head makes installing decking systems much faster than traditional methods
Superior Quality
Manufactured from injection moulded virgin fibre polypropylene to ensure technical compliance
Each pedestal has a weight tolerance of 683kg per unit
Tested to temperatures of +75°c and -40°c
Telescopic stem
Our Balance pedestals are manufactured with a telescopic stem which is twisted by hand to achieve a completely flat upper surface. This saves a great deal of time and labour.
Suspended system
The weight of the slab holds everything in place. Rainwater can run between and under the slabs, so there is no standing water left on the surface. This improves health & safety as it makes the paved area less slippery.
Hide unsightly objects
Cables, water pipes and drainage outlets can be concealed underneath the paving slabs or decking, improving the aesthetics and optimising the building footprint, bringing more yield to the developer.
Low threshold
Our 25-50mm Balances have been specifically designed to make installations at very low height thresholds easier.
A small "PULL" tab on the side enables installers to open up the pedestal and set the unit at different heights, depending on which sized notch they decide to connect together. Each setting is 5mm higher at each step. By changing the setting of the notches installers can create a 25-30mm pedestal, a 30-35mm pedestal and a 35-40mm pedestal.
The standard lug height is 10mm, to reflect the lower height threshold of the actual pedestal and the fact that often very thin tiles are used with these products.
Heights of 40-45mm can be achieved by simply adding a 5mm plate under the pedestal.
We have created a number of helpful How To videos providing guidance on unpacking, assembling and installing our pedestals
| | |
| --- | --- |
| Material | Virgin fibre injection moulded polypropylene |
| Weight Tolerance* | 683kg |
| Maximum Load* | 1,171kg |
| Max Temperature | Plus 75 ° C |
| Min Temperature | Minus 40 °C |
| Base Plate Diameter | 200mm or 150mm |
| Extension Plate size | 5mm thick x 150mm diameter – for BAL-025 only |
| Headpiece Diameter | 120mm |
| Lug Height | 10mm |
| Lug width / thickness | 2.2mm (4mm available) |
| Degree of slope on head | 5% – approx. 2.86° |
Balance Pedestals
| | |
| --- | --- |
| CODE | DESCRIPTION / SIZE |
| SP-BAL-025 | 25-50mm BALANCE adjustable pedestal |
| SP-BAL-047 | 47-62mm BALANCE Pedestal |
| SP-BAL-062 | 62-82mm BALANCE Pedestal |
| SP-BAL-077 | 77-112mm BALANCE Pedestal |
| SP-BAL-107 | 107-142mm BALANCE Pedestal |
| SP-BAL-137 | 137-172mm BALANCE Pedestal |
| SP- BAL-167 | 167-202mm BALANCE Pedestal |
| SP- BAL-197 | 197-232mm BALANCE Pedestal |
| SP- BAL-222 | 222-257mm BALANCE Pedestal |
| SP- BAL-252 | 252-287mm BALANCE Pedestal |
| SP- BAL-282 | 282-317mm BALANCE Pedestal |
| SP- BAL-312 | 312-347mm BALANCE Pedestal |
| SP- BAL-342 | 342-377mm BALANCE Pedestal |
Balance Extra
| | |
| --- | --- |
| CODE | DESCRIPTION / SIZE |
| SP-BAL-EXTRA-97 | 97-147mm BALANCE EXTRA Pedestal |
| SP-BAL-EXTRA-137 | 137-227mm BALANCE EXTRA Pedestal |
| SP-BAL-EXTRA-222 | 222-392mm BALANCE EXTRA Pedestal |
Slope correctors can be used with all Universal, Balance & Mega Balance pedestals
| CODE | OUTER DIAMETER | INNER DIAMETER | PERCENTAGE SLOPE | DEGREE OF SLOPE |
| --- | --- | --- | --- | --- |
| SLOPE 1 | 200mm | 82mm | 1% | 0.57° |
| SLOPE 2 | 200mm | 82mm | 2% | 1.11° |
| SLOPE 3 | 200mm | 82mm | 3% | 1.71° |
NBS Source
BIM Library
Balance Self Levelling Pedestals CAD Drawings
Balance Extra Self Levelling Pedestals CAD Drawings
Wallbarn supplies a range of accessories to go with our Balance range of self-levelling pedestals including lugs, shims and slope correctors.
See our Accessories
For more information or to place an order