Protection & Drainage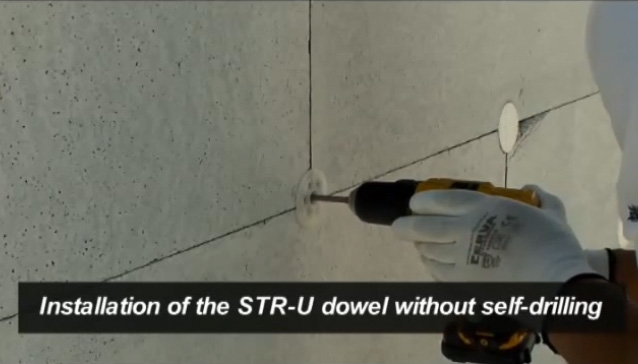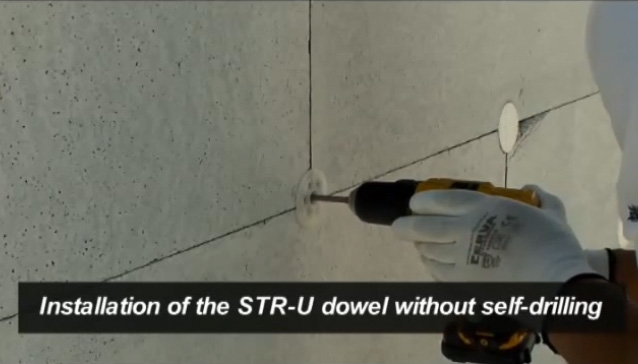 Anchors & Fixings
Suitable for
Rigid insulation boards, Protecto-drain and sheet materials.
Composition
Anchor / fixings comprise a polypropylene sheath with an integrated circular flange / washer at the top.
A separate pin (made from either PP or stainless steel) is driven into the sheath to penetrate the structure.
Our ranges
Wallbarn offers two ranges, the "D Plus range" and the "D H range". Each range has different strength and anchoring specifications.
D Plus range
Fixing and pin made from polypropylene, designed for hammering into pre-drilled hole within the structure.
Sleeve diameter 10mm
Pin length from 70 to 220mm long
Sold in full box quantities of 200 pieces per box (220mm long pins at 100 pieces per box)
DH range
Sheath manufactured from polymide plastic with pin made from stainless steel.
Higher Tension strength / bearing capacity
D H fixings can be fitted into a pre-drilled hole or hammered directly into the structure
Sleeve diameter 8mm
D H Range sold in full box quantities of 200 pieces per box
Technical Data - D Plus Anchor
| | |
| --- | --- |
| CODE | Description &  Sleeve Diameter / length of pin |
| AF-DOWEL-THERM-DPLUS-10/070-Z | Fixing Dowels THERMOMASTER D PLUS 10/70mm (box of 200) |
| AF-DOWEL-THERM-DPLUS-10/090-Z | Fixing Dowels THERMOMASTER D PLUS 10/90mm (box of 200) |
| AF-DOWEL-THERM-DPLUS-10/120-Z | Fixing Dowels THERMOMASTER D PLUS 10/120mm (box of 200) |
| AF-DOWEL-THERM-DPLUS-10/140-Z | Fixing Dowels THERMOMASTER D PLUS 10/140mm (box of 200) |
| AF-DOWEL-THERM-DPLUS-10/160-Z | Fixing Dowels THERMOMASTER D PLUS 10/160mm (box of 200) |
| AF-DOWEL-THERM-DPLUS-10/180-Z | Fixing Dowels THERMOMASTER D PLUS 10/180mm (box of 200) |
| AF-DOWEL-THERM-DPLUS-10/200-Z | Fixing Dowels THERMOMASTER D PLUS 10/200mm (box of 200) |
| AF-DOWEL-THERM-DPLUS-10/220-Z | Fixing Dowels THERMOMASTER D PLUS 10/220mm (box of 100) |
Technical Data - DH Anchor
| | |
| --- | --- |
| CODE | Description &  Sleeve Diameter / length of pin |
| AF-DOWEL-THERM-DH-090-Z | Fixing Dowels THERMOMASTER D-H 90mm (metal pin, 200 pieces) |
| AF-DOWEL-THERM-DH-110-Z | Fixing Dowels THERMOMASTER D-H 110mm (metal pin, 200 pieces) |
| AF-DOWEL-THERM-DH-130-Z | Fixing Dowels THERMOMASTER D-H 130mm (metal pin, 200 pieces) |
| AF-DOWEL-THERM-DH-150-Z | Fixing Dowels THERMOMASTER D-H 150mm (metal pin, 200 pieces) |
| AF-DOWEL-THERM-DH-170-Z | Fixing Dowels THERMOMASTER D-H 170mm (metal pin, 200 pieces) |
| AF-DOWEL-THERM-DH-190-Z | Fixing Dowels THERMOMASTER D-H 190mm (metal pin, 200 pieces) |
NBS Source
BIM Library
CAD Drawings
For more information or to place an order