Overview
This project involved a brand new Starbucks drive-thru being built in West London where the customer wanted the roof to be as green as possible. A combination of flat paving, loose beds, pebble borders and green roof were specified.
About the project
The customer was able to give the basic dimensions to our team and describe how they wanted the roof laid out. We then calculated the exact quantity of units needed, as well as offering installation guide to the contractor, Tunbridge Wells Roofing.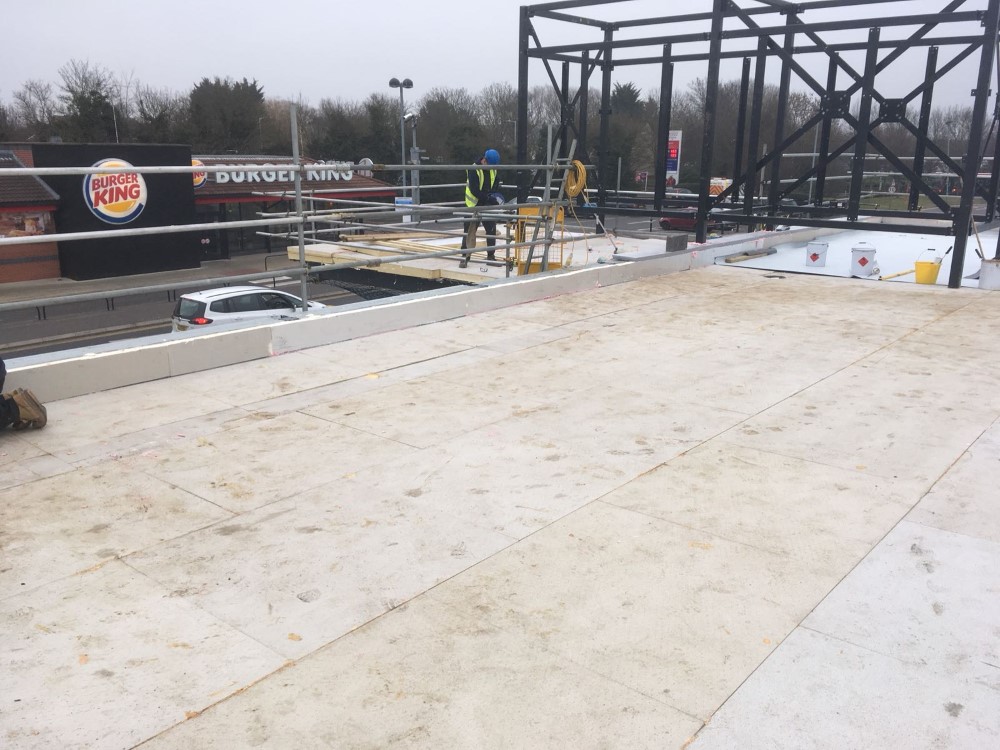 The modular M-Tray® was chosen for a number of reasons:
It comes with fully established vegetation which means it looks great as soon as it has been installed
Being modular, the trays are easy to transport on pallets to the site and then hand-balled onto the roof-top
The units simply click together meaning they are quick and easy to install
Wallbarn also supplied the materials for the semi-extensive border including geotextile fleece, drainage board and our specially-developed substrate. This allowed the planting of grasses around the perimeter of the rooftop to add interest and to complement the sedum plan.
The Wallbarn team can work with architects at the specification stage but we can also work off plans and drawings in order to ensure a specification is met correctly.