Overview
We were approached by tile specialist Katilla Stone and Ceramic, who needed to elevate some paving they were installing around a lovely new build property in Crosshands, Carmarthenshire, South Wales.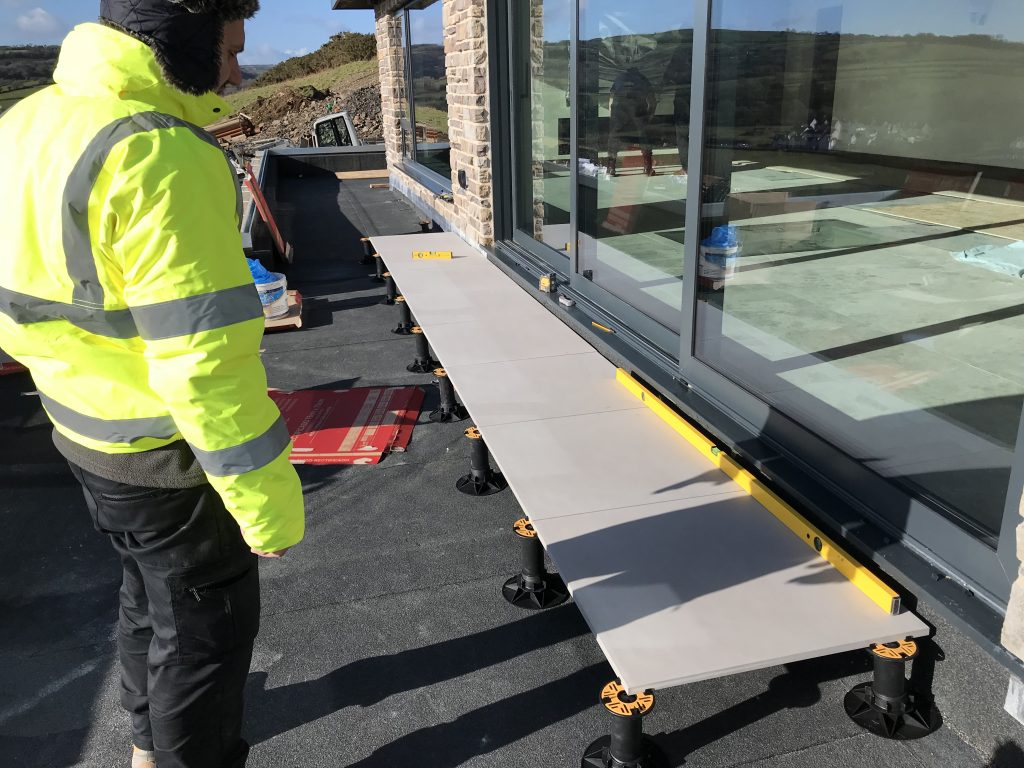 About the project
Initially, concrete was used to create a base. However, the weight of the concrete bent the lintels. So the concrete was cracked, broken out and removed, in order to redo the waterproofing. As it was not possible to bond the porcelain slabs to the rubber membrane, Katilla was keen to find a lightweight solution.
The installation proved very challenging due to such a dramatic fall over such a short distance, dropping 250mm in height, creating a severe 5% slope. Fortunately, our 'Balance' self-levelling range of adjustable support pedestals provided the answer.
Using our bespoke pedestal planning software the Wallbarn service team was able to work out the exact quantities and heights required in a matter of minutes.
Delivering a pallet of over 500 pedestals of varying heights to site could have been met with some confusion. This project made use of ten different sizes in our Balance range alone. Thankfully our colour-coded layout plan helpfully guides installers on which pedestals goes where (see below).