Overview
This project involved decking the rooftop of a commercial block in the heart of London's financial district belonging to workshare real estate company WeWork.
The Eastcheap office block, which was being completely refurbished, included a 350m² roof on the 9th floor which the owners wanted to convert into a roof terrace as a breakout area for staff.
About the project
A competing product was originally specified for this project but because iDecking offers a complete solution with system warranty, not to mention a superior look, the customer broke spec.
The installation was carried out on an inverted roof. The contractor laid down a double layer of our aluminium frame onto Wallbarn MegaPad pedestals which provide a stable footing for the framework.
They then laid our composite Moor Oak boards onto the aluminium frame, simply stamping the boards into position. Installers were able to achieve a very high-quality finish by accurately cutting the boards to fit neatly to edges and corners.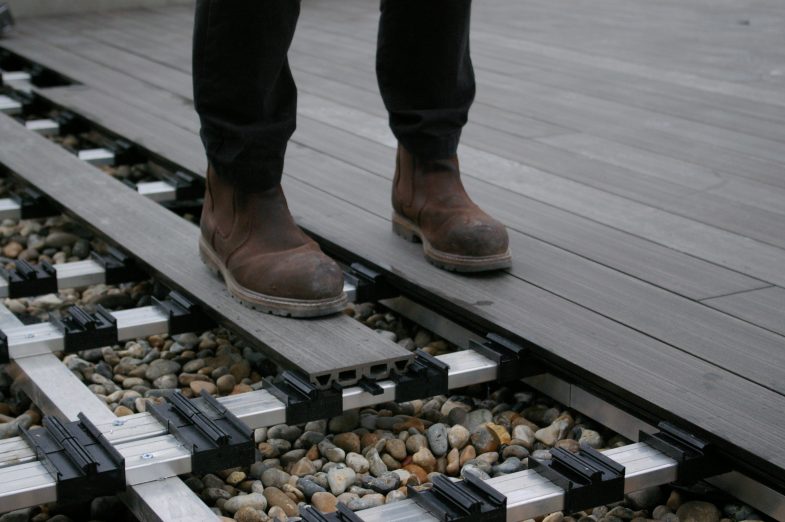 It took 5 men 10 working days to complete the full 350m² roof deck.
If you have a decking project in mind, speak to one of the team.