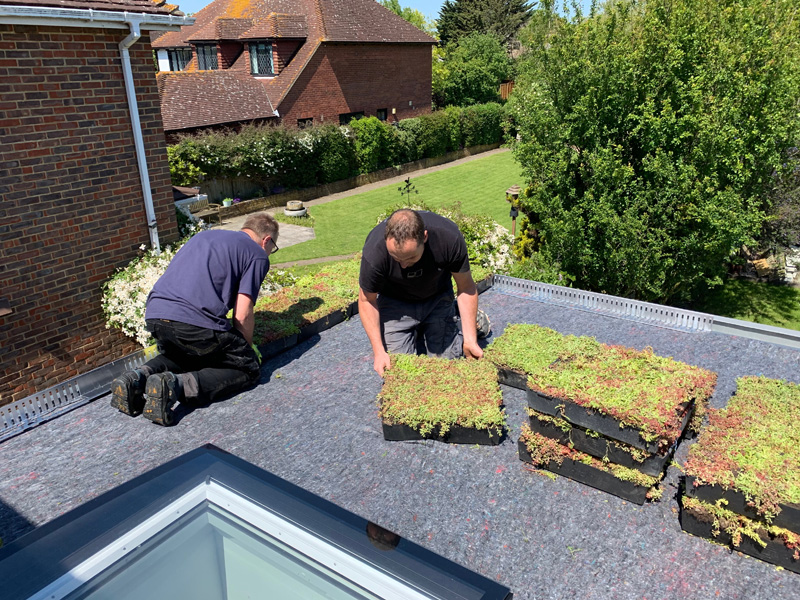 Green roofs have increased dramatically in popularity in recent times, thanks in large part due to the number of ecological and economic advantages they offer.
These include:
Increased thermal insulation
Floodwater management
Improved air quality
Enhanced biodiversity
However, did you know that green roofs can also be effective at reducing noise?
Noise reduction qualities
Green roofs have important acoustic benefits as well. A study has shown that:
"Because the typical substrates used for green roofs are (highly) porous and thus allow sound waves to enter the growing mediums. Because of the large number of interactions between sound waves and substrate particles, attenuation occurs. As a result, less noise will reach the back façade or the roof apartment compared to the situation with a non-vegetated roof that is most often made of highly reflective material (e.g. concrete)."
Please click here for more on this study.
Taking a closer look
Zaloa Azkorra, an agricultural engineer of the UPV/EHU-University of the Basque Country, is currently conducting some fascinating in-depth research at the University School of Mining and Public Works Engineering into the benefits provided by green walls.
The researcher has concluded that walls comprising plants offer great potential for absorbing noise and could be used as acoustic insulation.
Temperature & acoustic benefits
The researcher is proposing that green walls be used in buildings, inside and outside, as they can improve the temperature and, what is more, they can achieve acoustic improvements. Furthermore, "they are attractive and cool," said Azkorra. But she also admitted at the same time that having such systems is costly and that, what is more, the systems need to be improved. As Azkorra pointed out, "apart from having plants on the walls, they have to be maintained and that is quite expensive". So right now she sees no alternative but to fit them in special buildings.
Now that the plant modules have been cultivated, she has begun to carry out thermal studies on them to study what benefits they can bring from the temperature perspective.
For more on this story, please visit – http://phys.org/news/2015-01-green-walls-effective-acoustic-insulation.html
Green Roofing Benefits
The huge range of benefits offered by green roofing systems is something that the team at Wallbarn wholeheartedly endorse.
To view many of the benefits available, please take a moment to visit the dedicated 'green roofing' section on our website by clicking on the following link – https://www.wallbarn.com/green-roofs/m-tray/
For more on our pre-grown sedum green roof product, supplied in easy-to-handle plastic tray units, please check out the video below.