M-Tray® transforms garden storage
A residential customer recently installed a garden storage unit and wanted to make it more attractive by giving it a green roof. The M-Tray®, being modular in shape and incredibly easy to install, lent itself perfectly to the job.
The green roof components needed to be walked through the house to access the garden. Traditional roll-out green roof systems, with their bags of aggregate-based substrate and sedum blankets spilling compost and plant matter, are extremely messy to transport and install. The M-Tray® is self-contained within the walls of the plastic tray and comes with fully established, sustainable vegetation.
Whether working on a large or small project, it's easy to work out how many M-Trays® one needs because each module is 500sqmm, meaning four units make a square metre.
To protect the original roof of the bin store we first laid down a layer of geotextile membrane.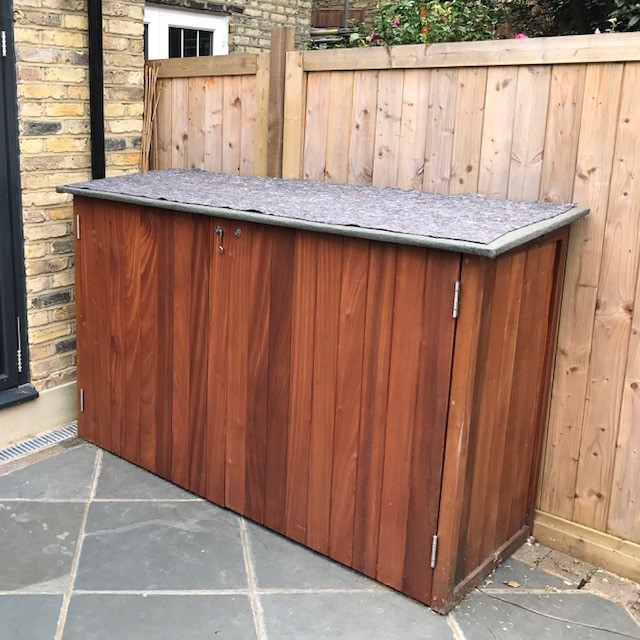 Aluminium edging bar was then used to provide a neat hem around the trays. The edging bar can be easily cut to the correct size using a hacksaw. Our aluminium corner correctors were then applied to keep the complete unit securely in place.
The M-Trays® clip together easily, allowing the sedum to blend together, providing a beautiful, seamless finish.
All of the elements required for the job: geotextile membrane, aluminium edging bar, corner correctors and the M-Trays® units themselves, were all supplied by Wallbarn and delivered next day.