With the positive news of the last three weeks around vaccines and rapid testing, along with affirmation from the Chancellor that the UK will benefit from over £3bn in new housing and the establishment of the UK Infrastructure Bank, the construction sector can plan-ahead with more certainty than just a few weeks ago.
The team behind the UK's largest construction trade event, UK Construction Week, have been laying the foundations for the recovery, with a major London exhibition planned in May.
UK Construction Week London (4 – 6 May 2021) will be a major catalyst for construction demand with exhibitions being proven economic drivers generating over £11bn in sales per year.
2021 will see unprecedented construction activity as the sector catches up on delayed projects and capitalises on record government spending on housing and infrastructure. This eventy will come at a key time when the industry not only gets back on it's feet, but take up the challenege of reinvigorating the UK economy post pandemic.
We have two UKCW Spotlight days planned in advance of our main event in May to connect the supply chain.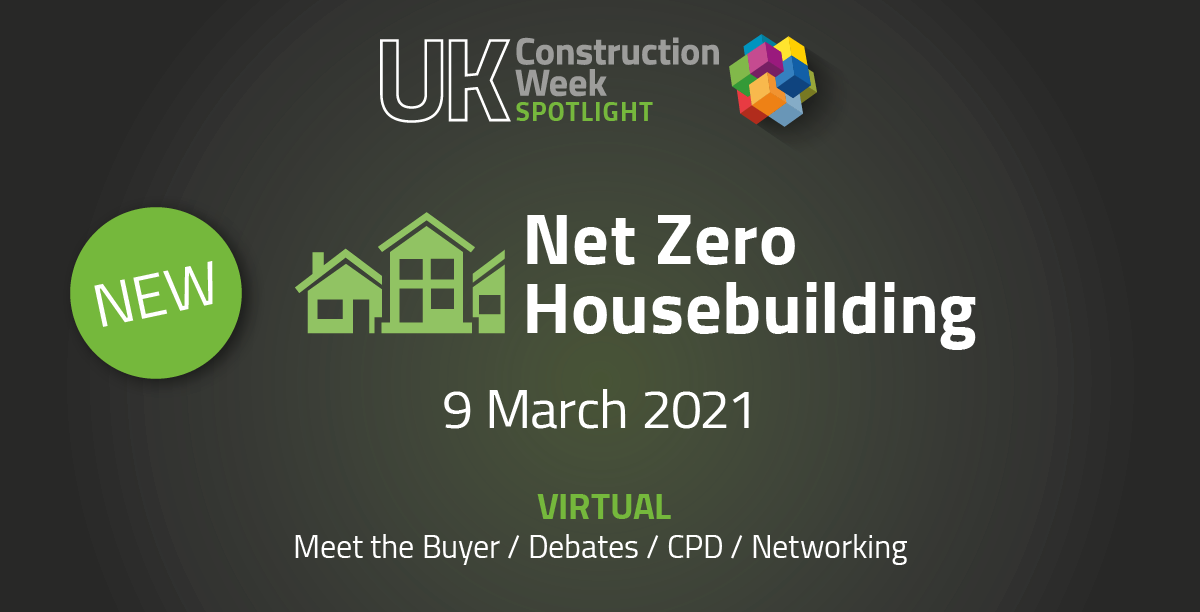 UKCW Spotlight: Net Zero Housing – 9 March
A one-day event exclusively designed buyers of construction products and services for the housebuilding sector.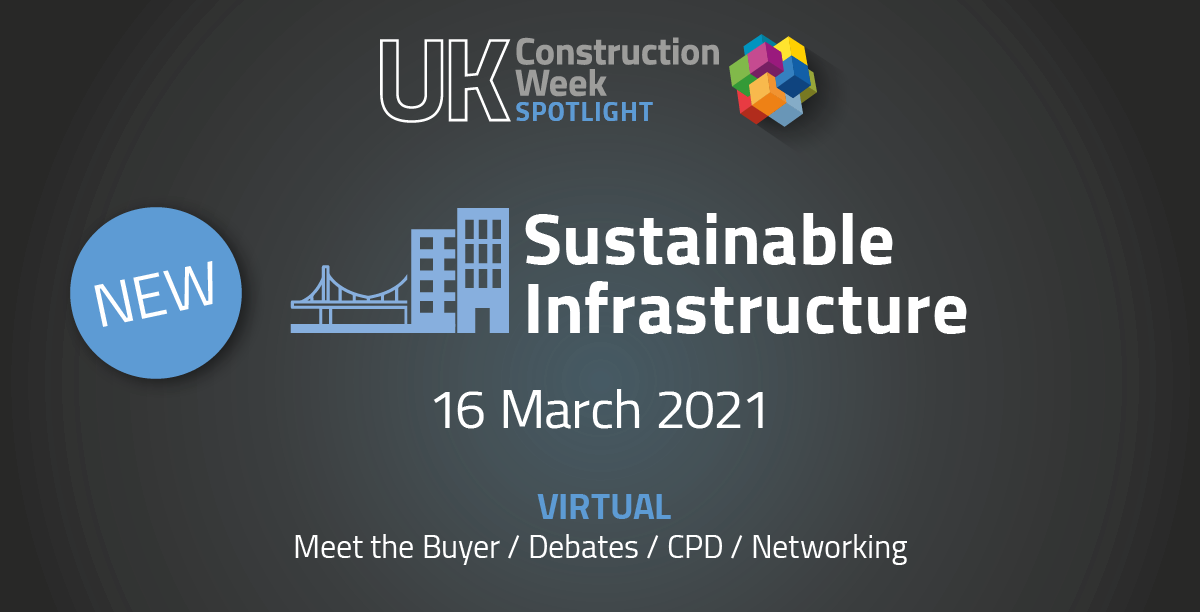 UKCW Spotlight: Sustainable Infrastructure – 16 March
A one-day event designed for civil engineers and contractors involved in buying construction products and services for the infrastructure projects.
Both events will give the buyers access to online content, and a chance to meet suppliers ahead of the main event in May. Successful relationships are about touch points, and this targeted event will allow exhibitors to create new prospects and strengthen existing ones ahead of the first live construction event in over a year.
Anyone interested in attending these two events should register their interest asap as places will be limited.
Suppliers wishing to take part should; also note there will only be 30 places available.
For more on this story, please click here.