Decking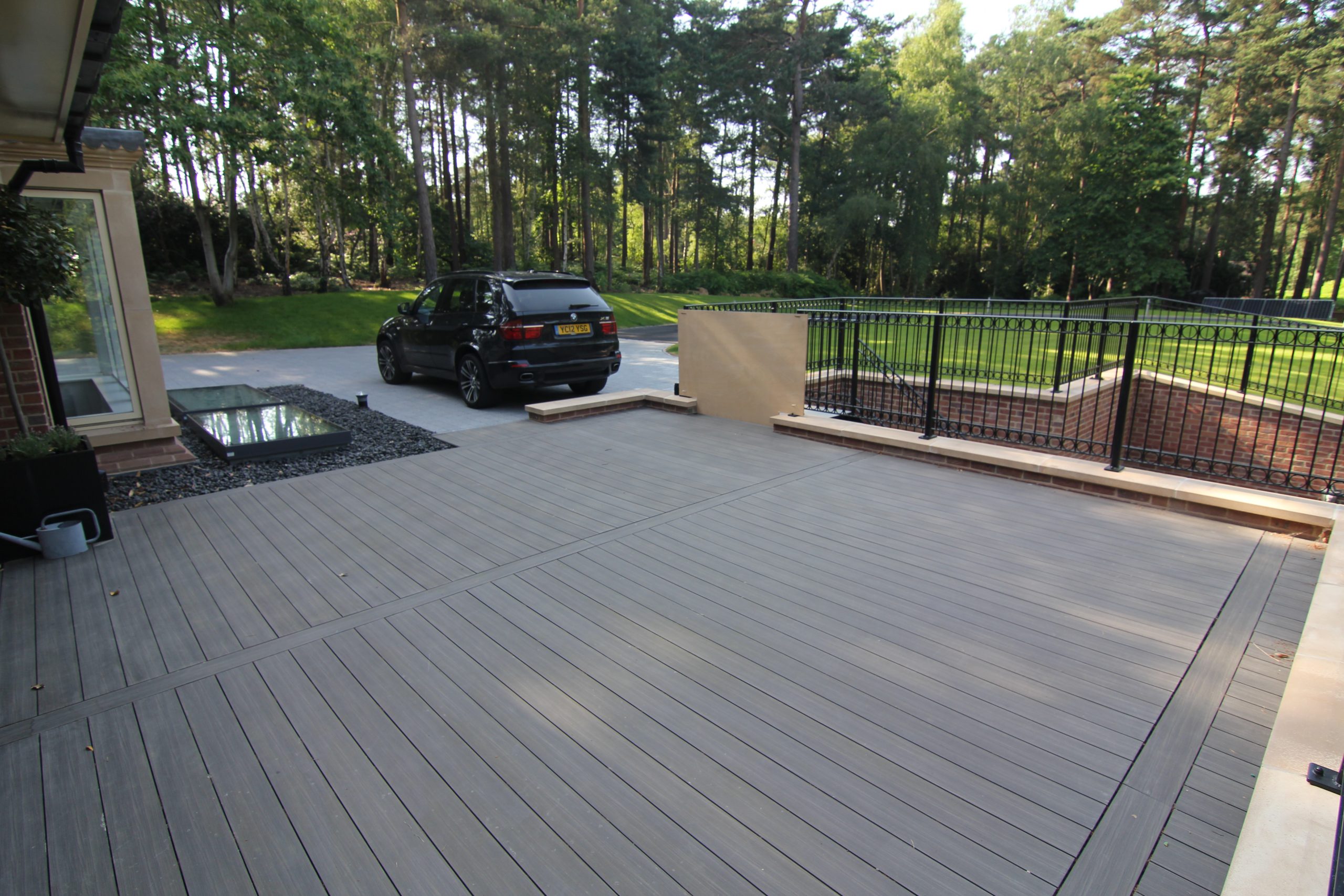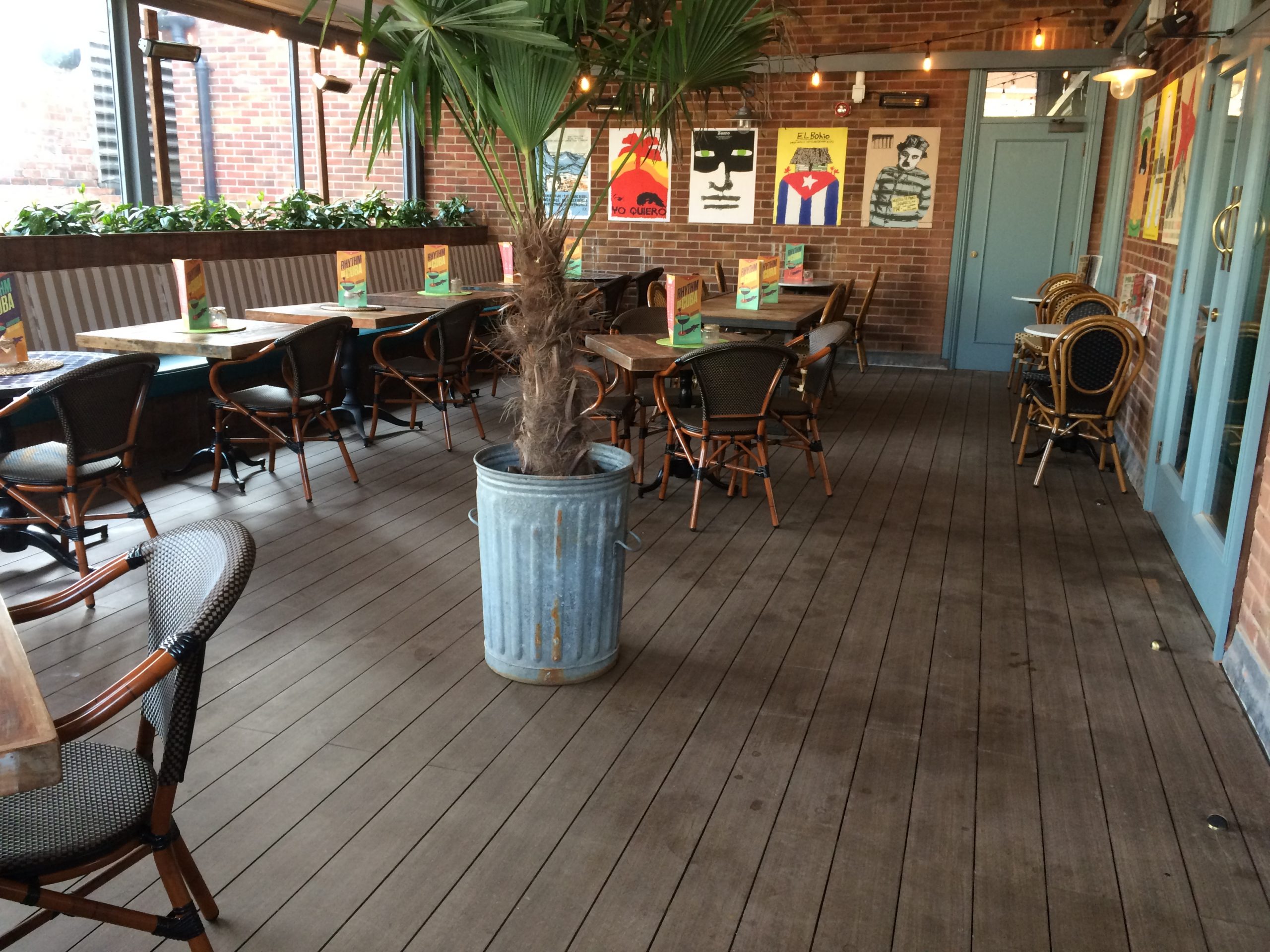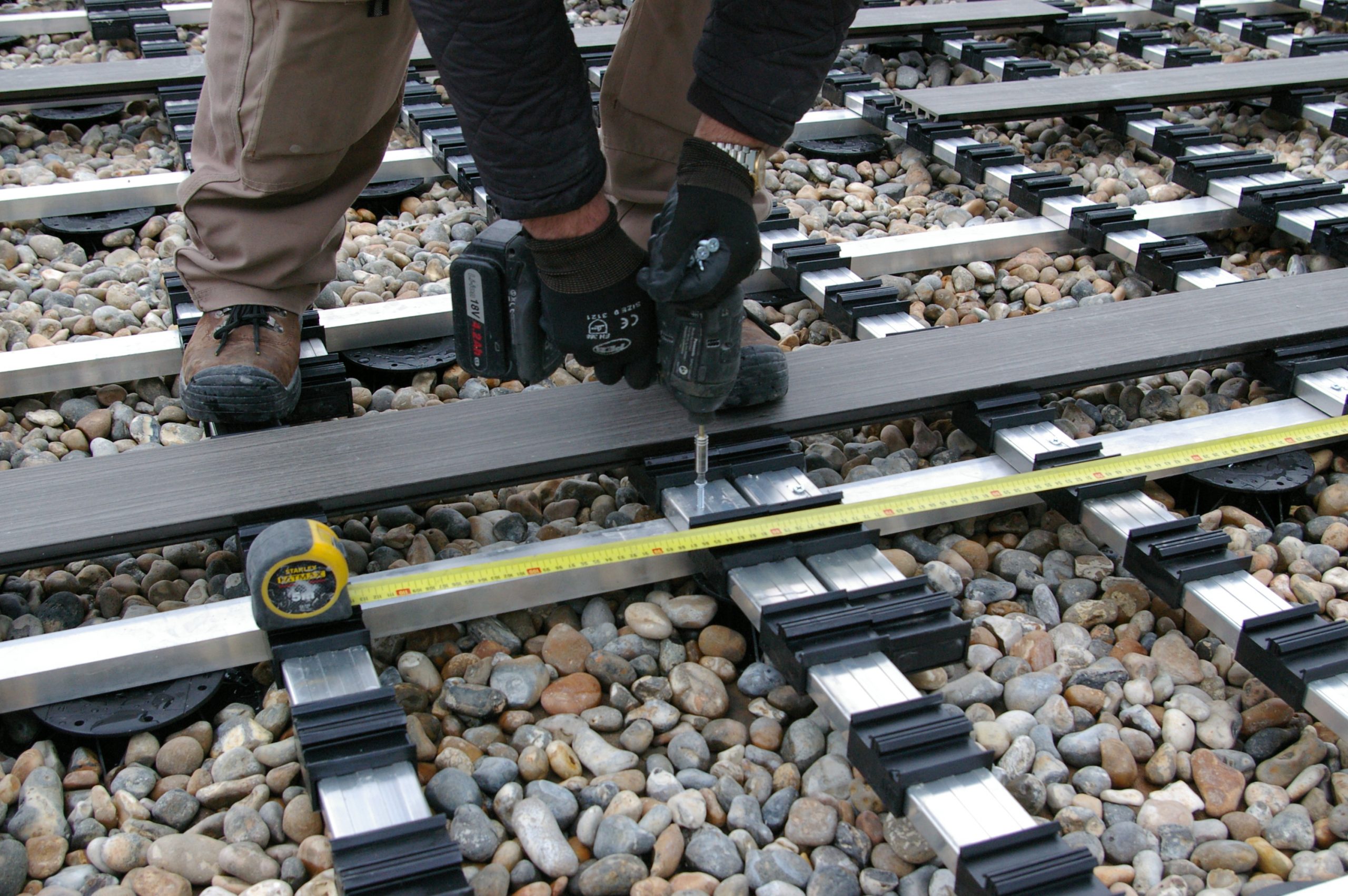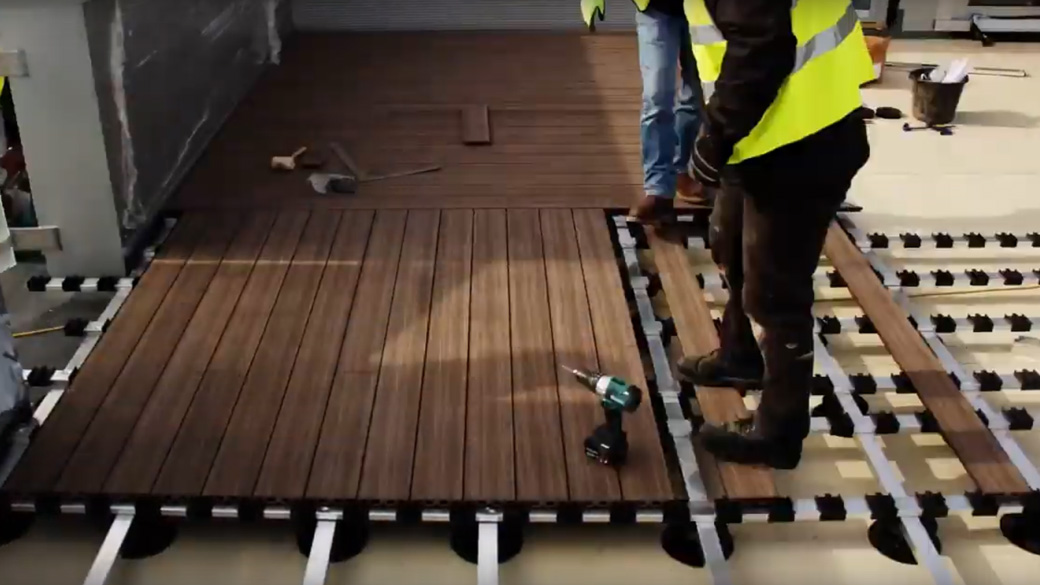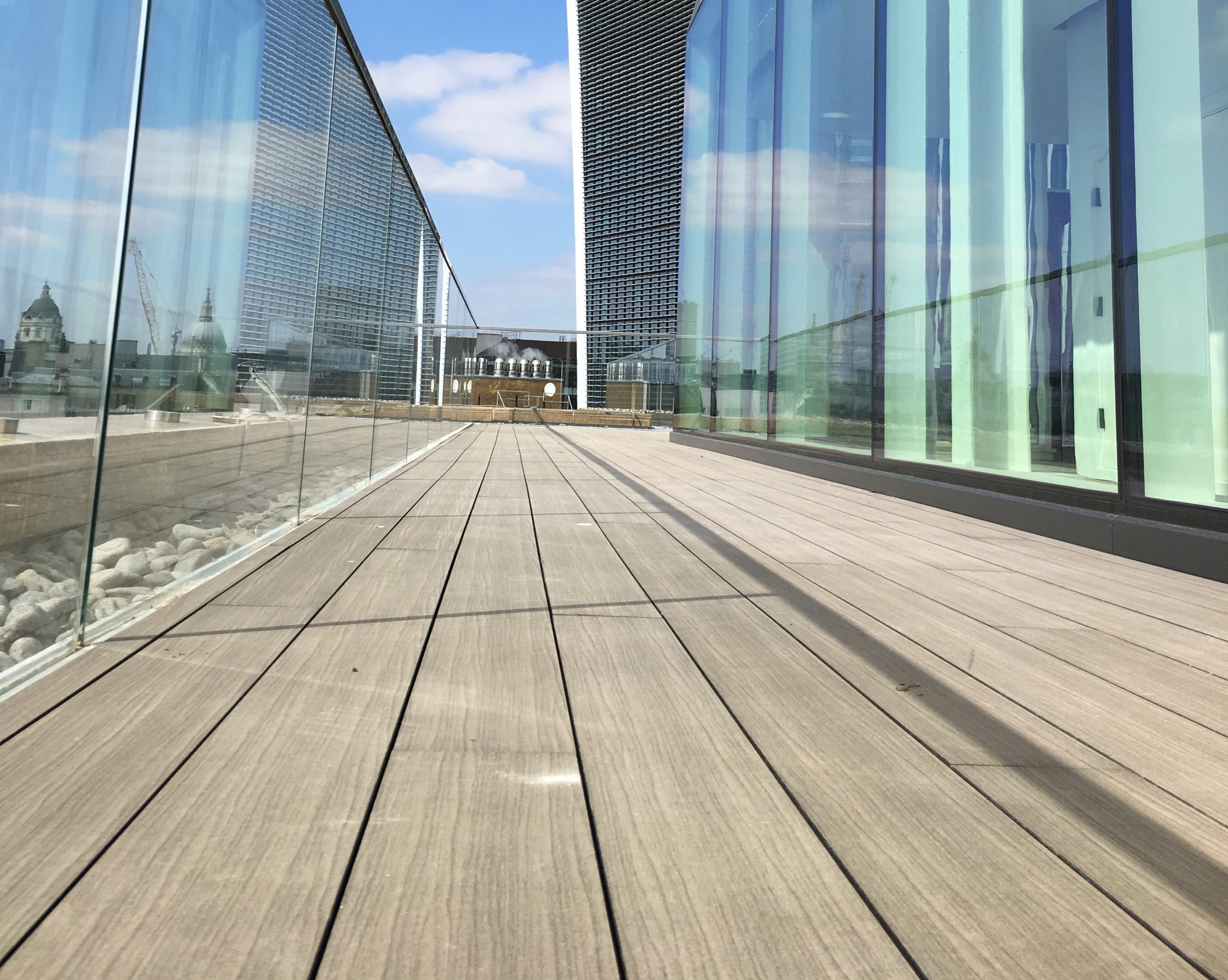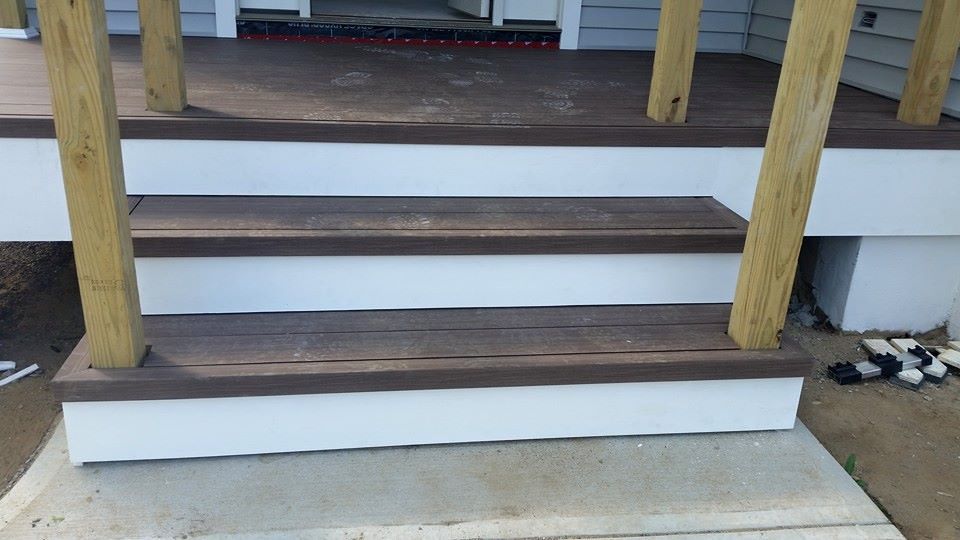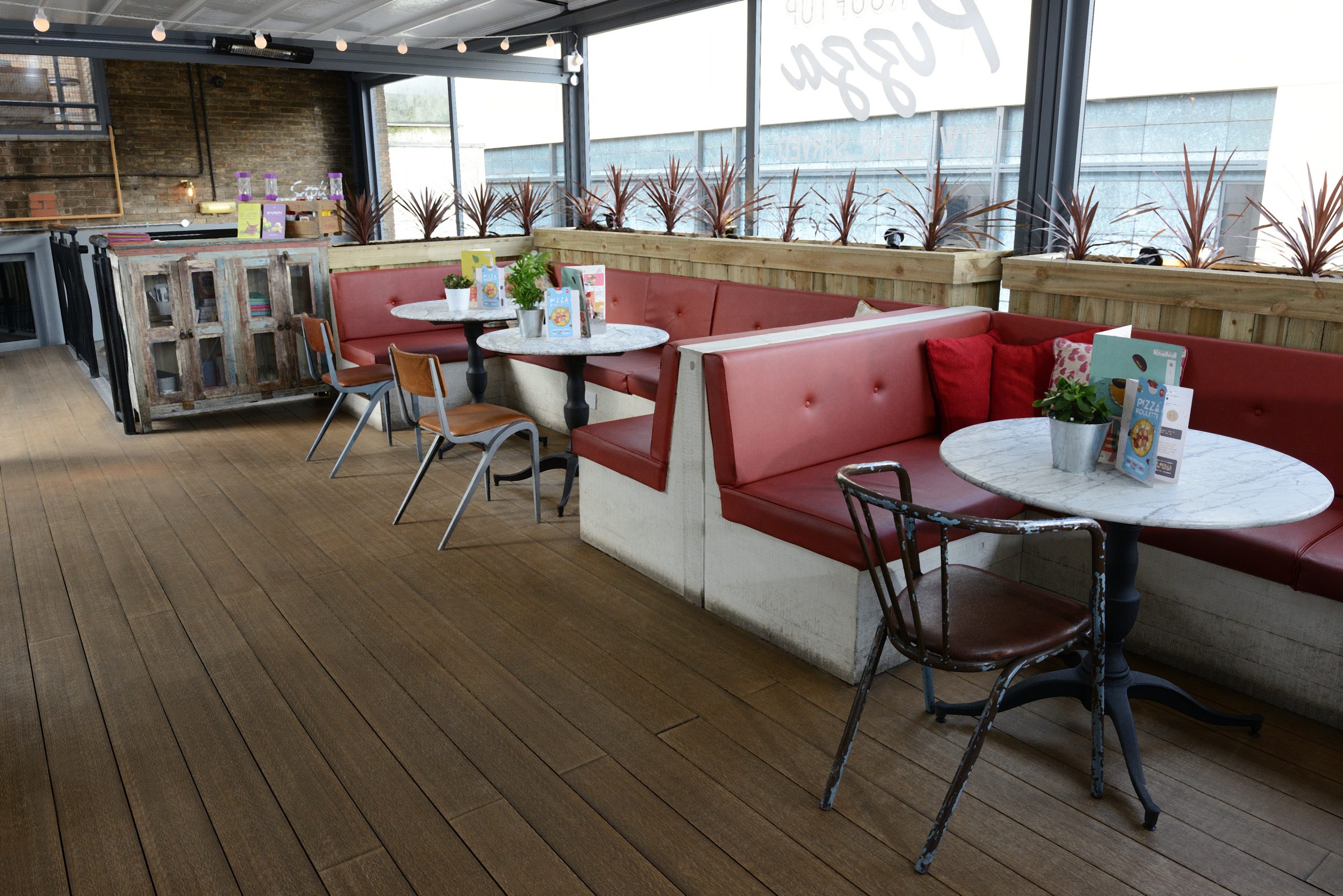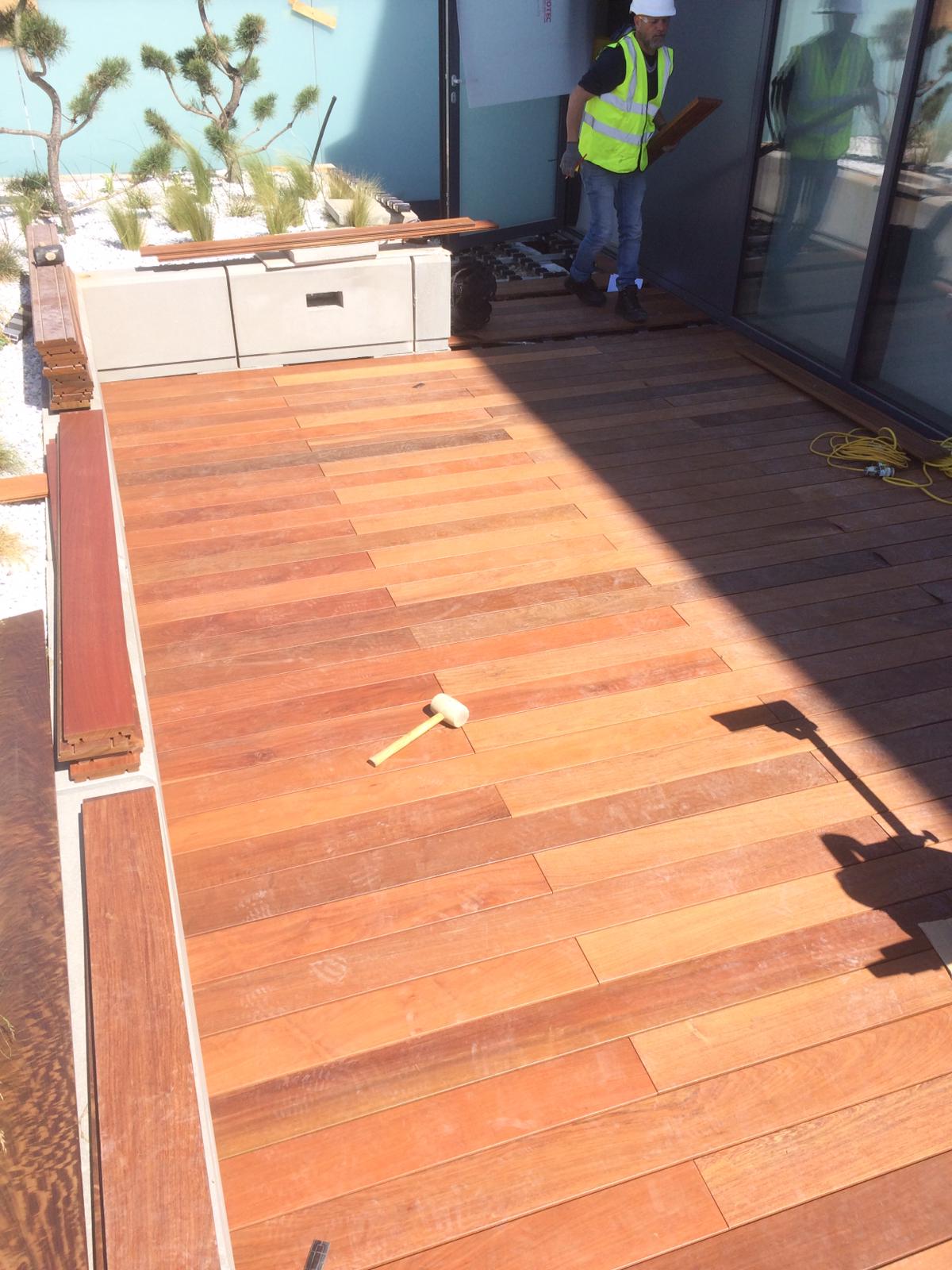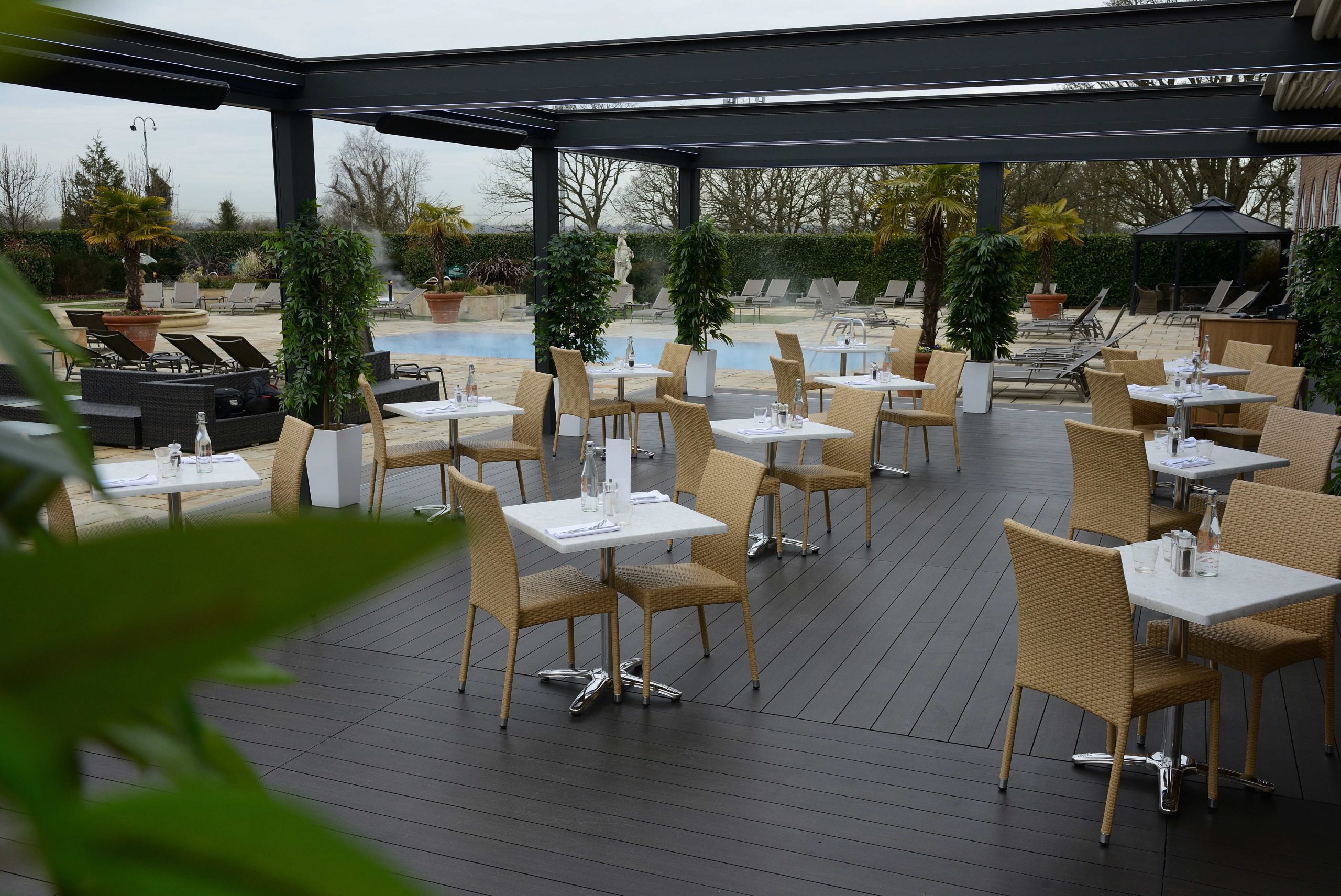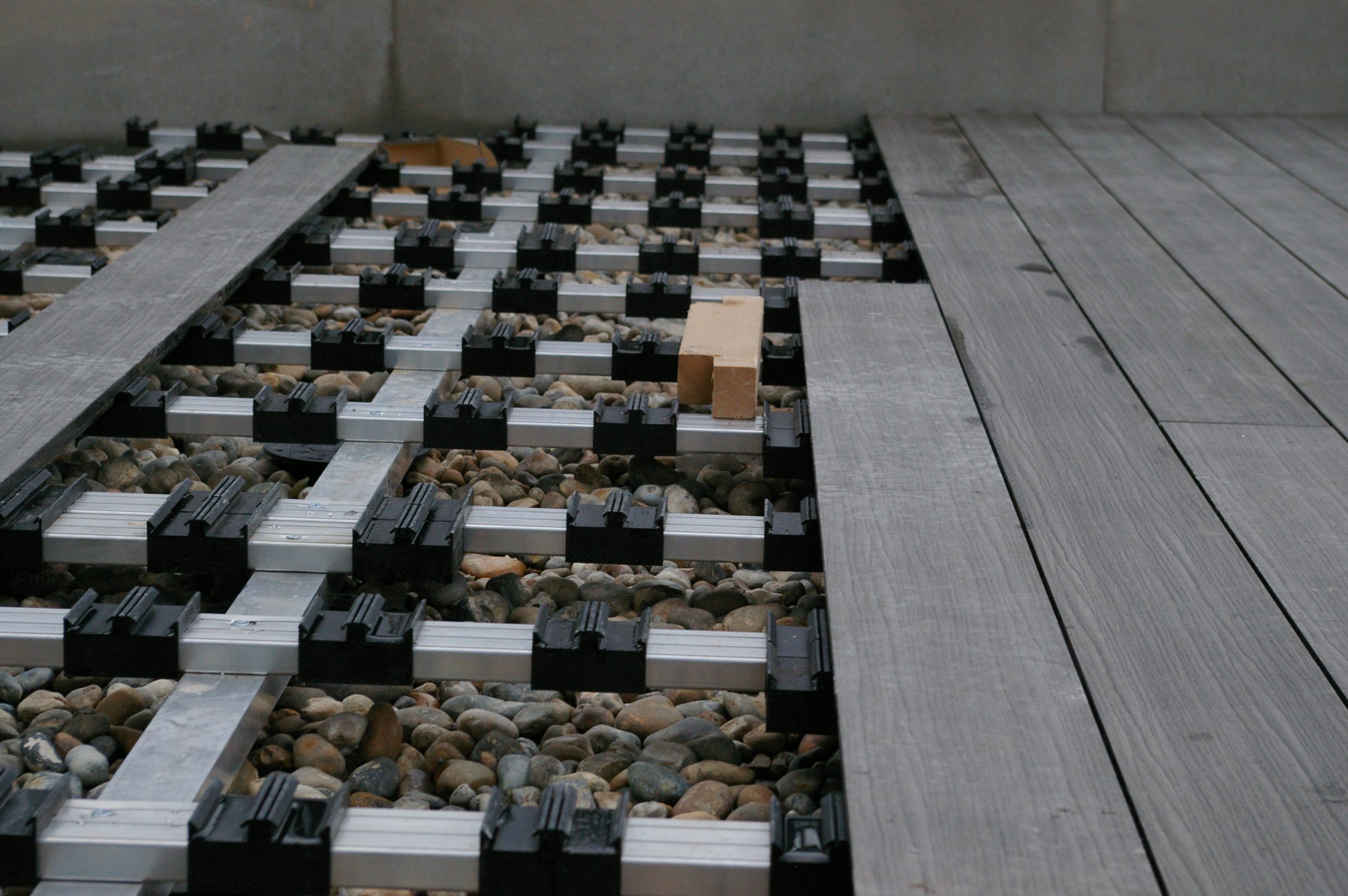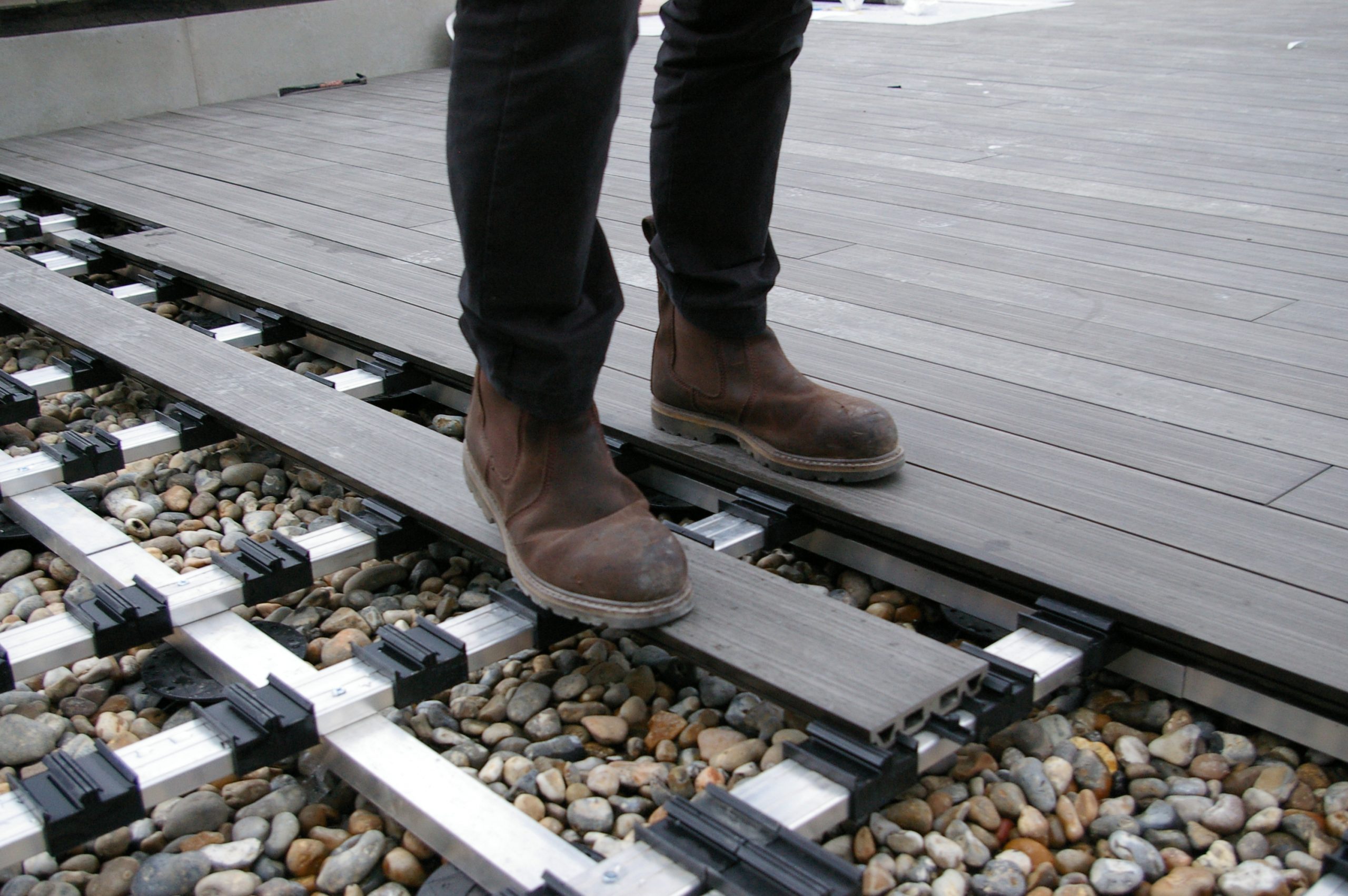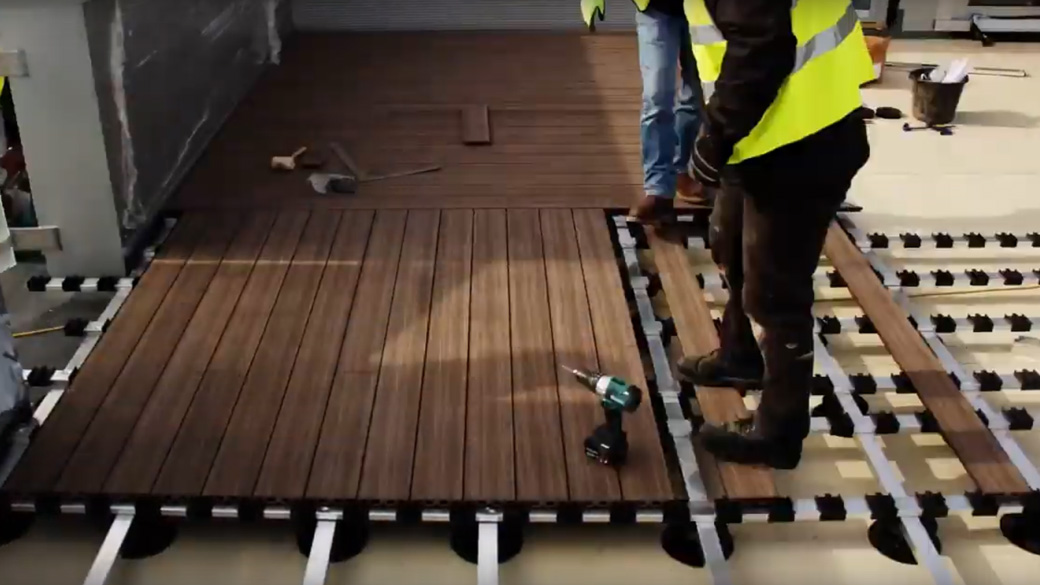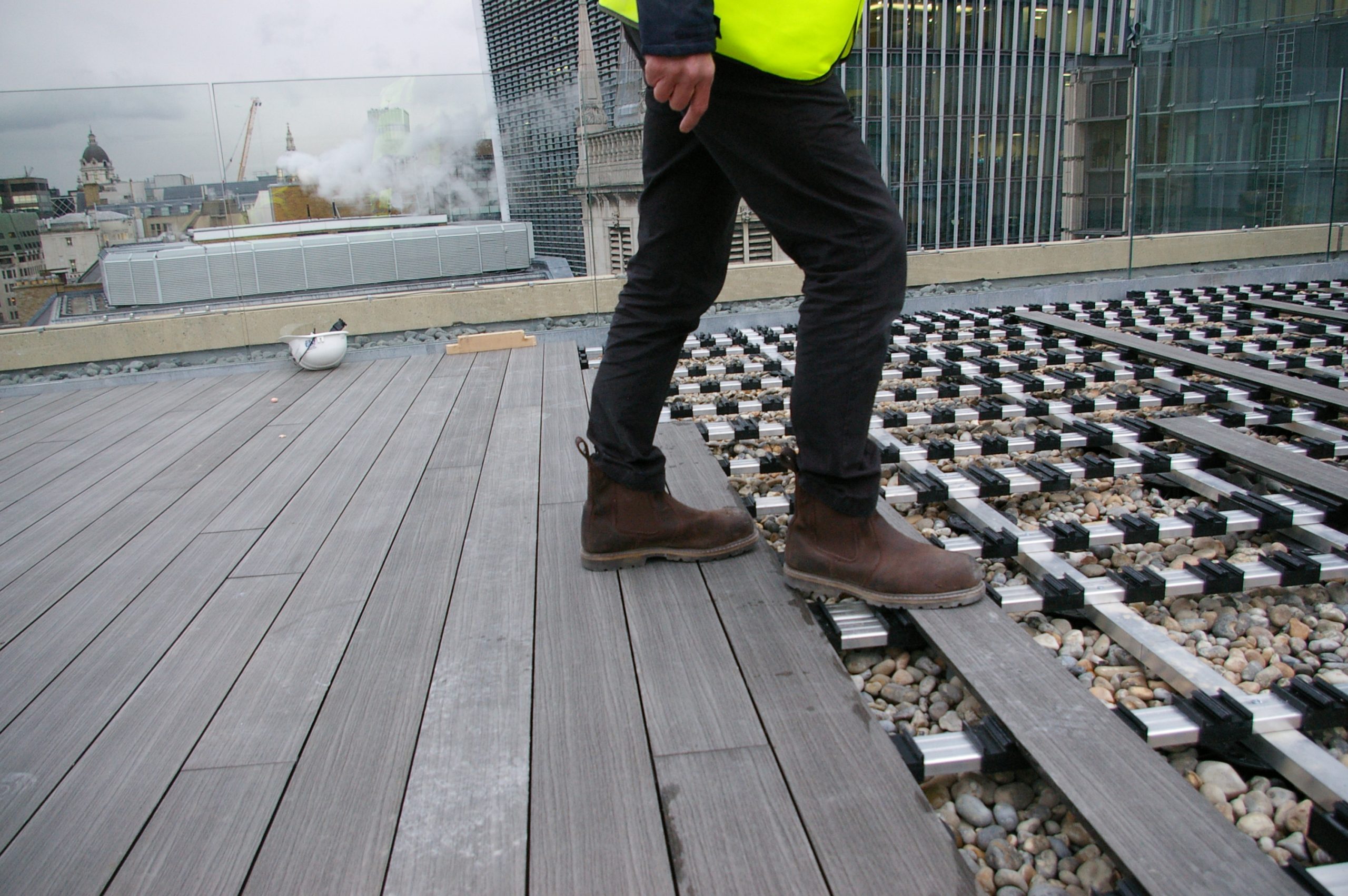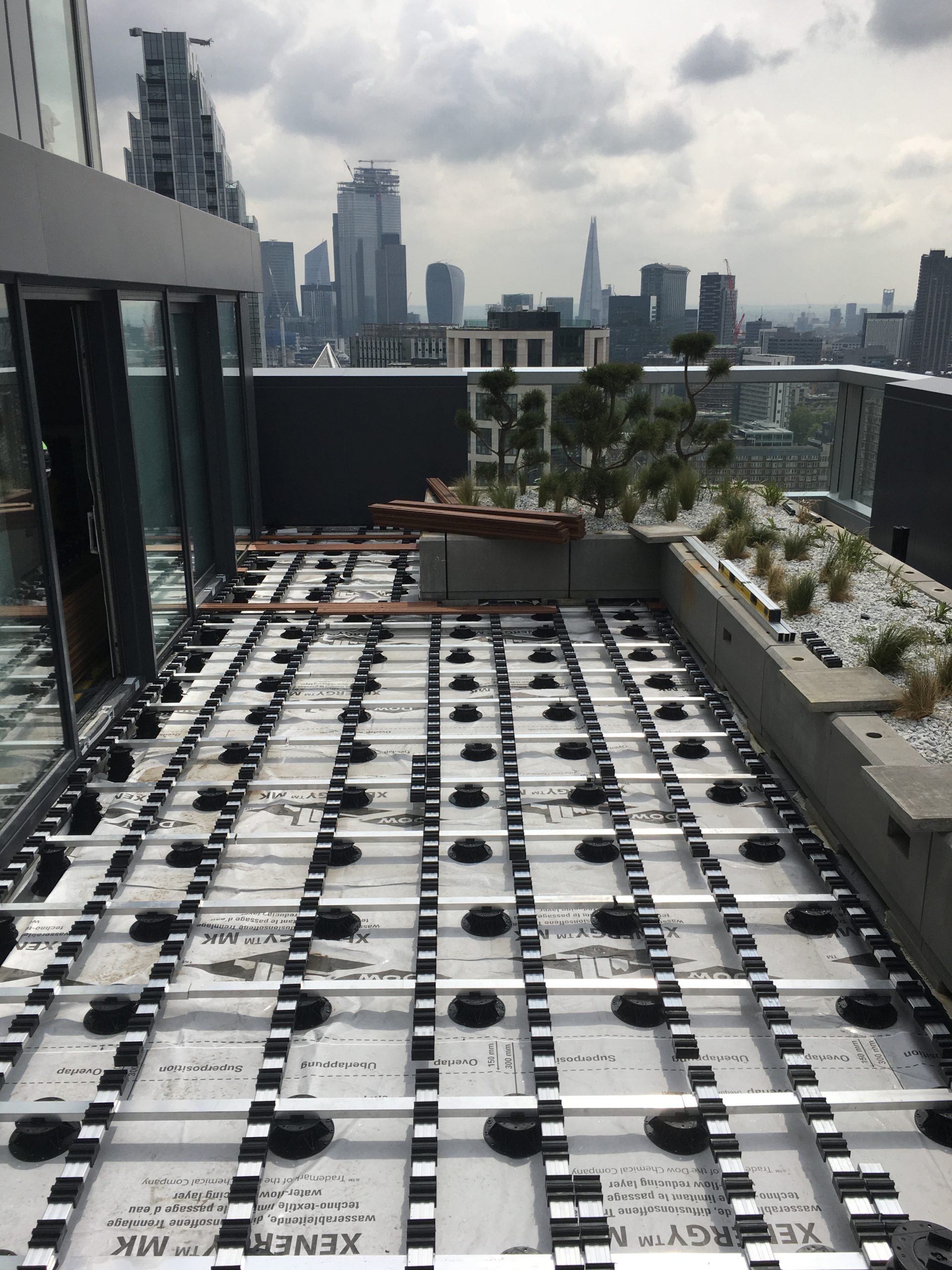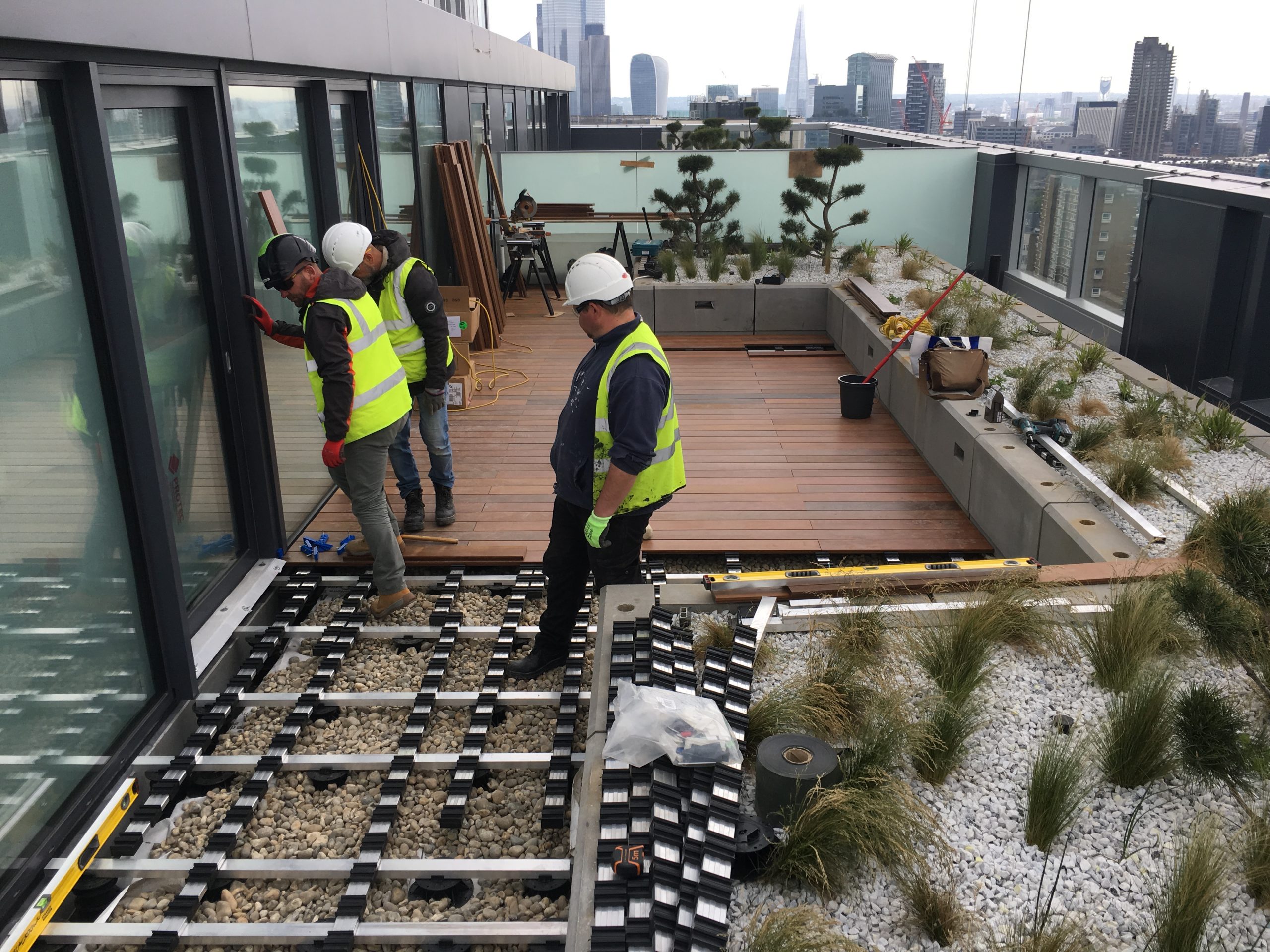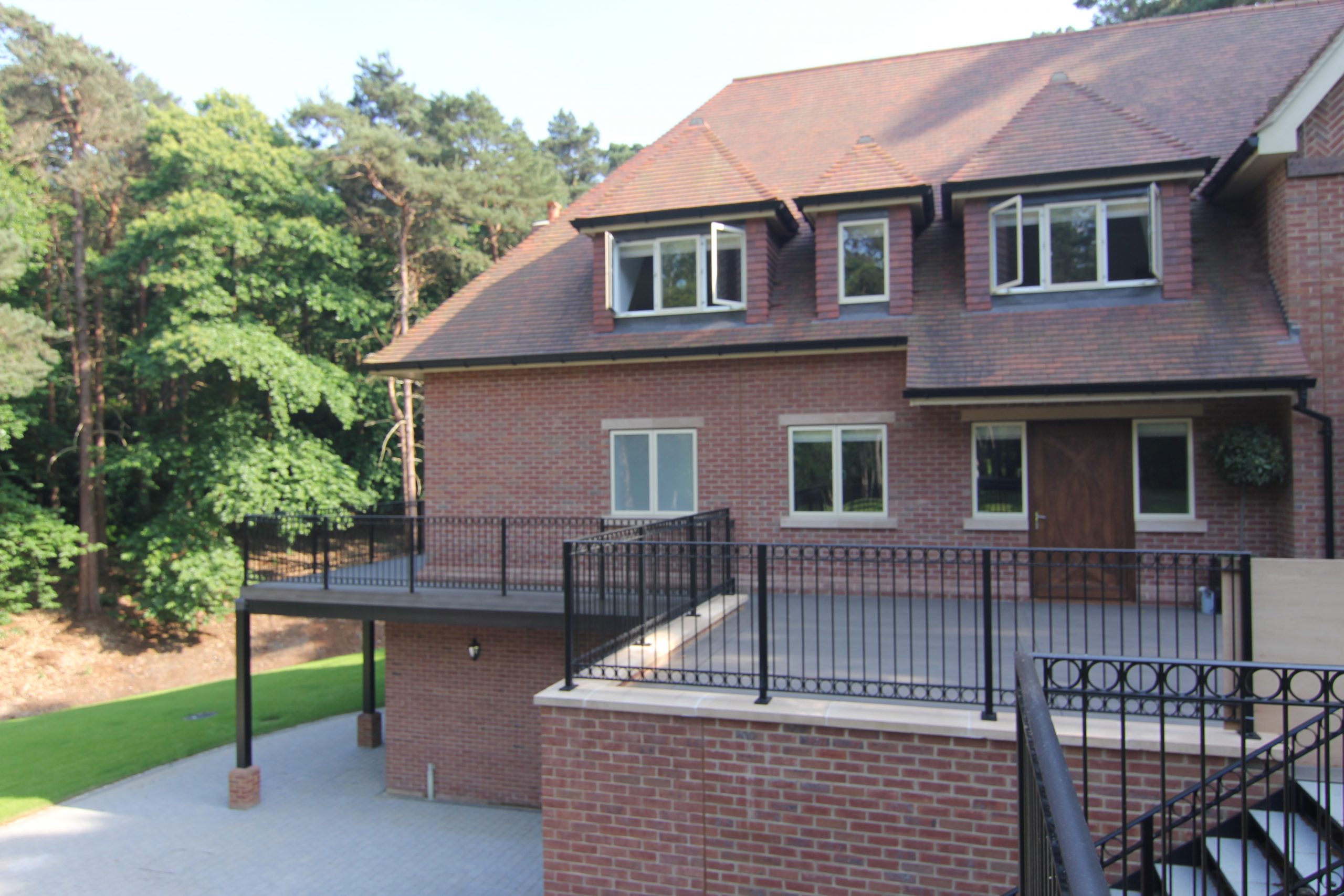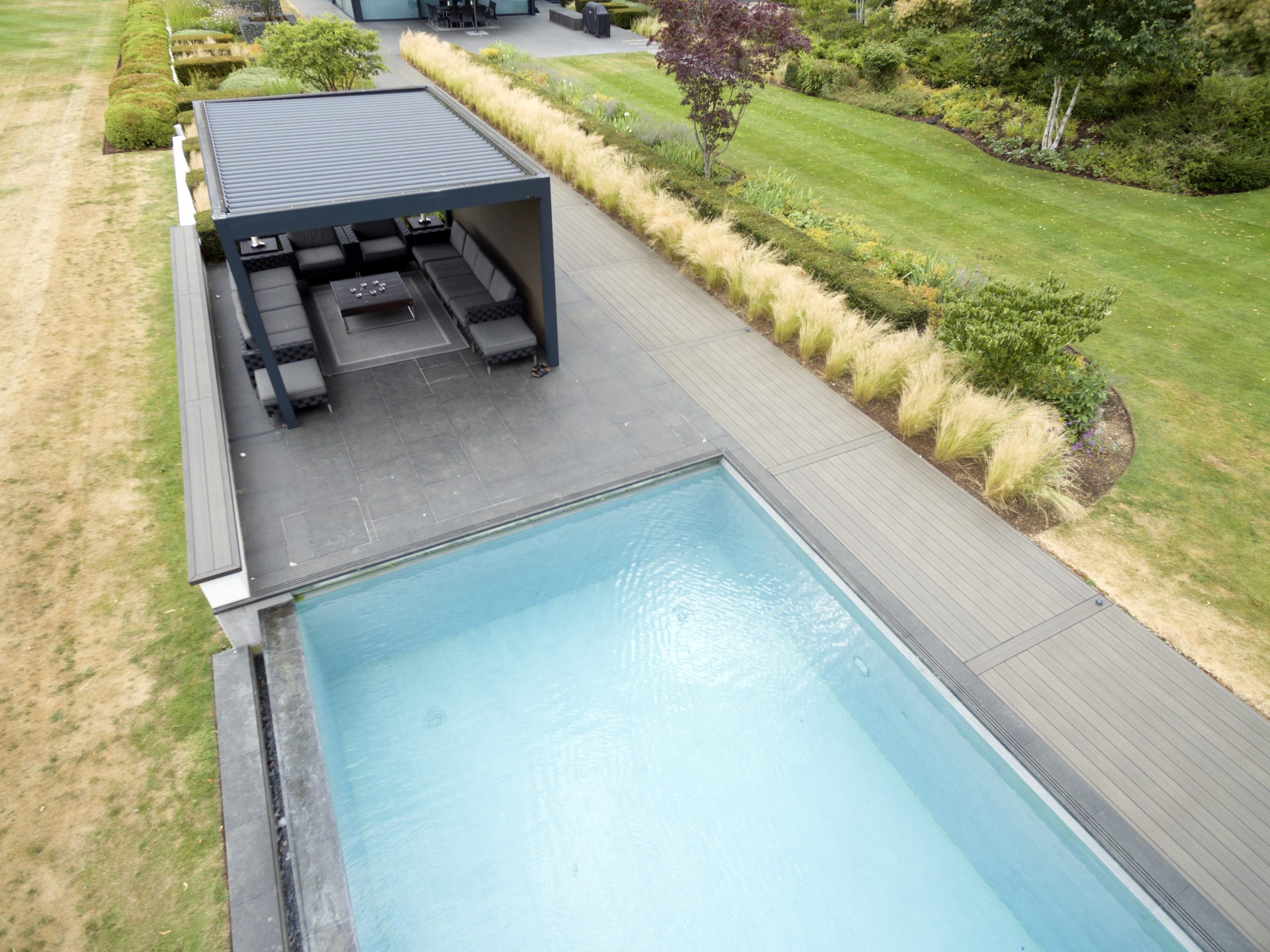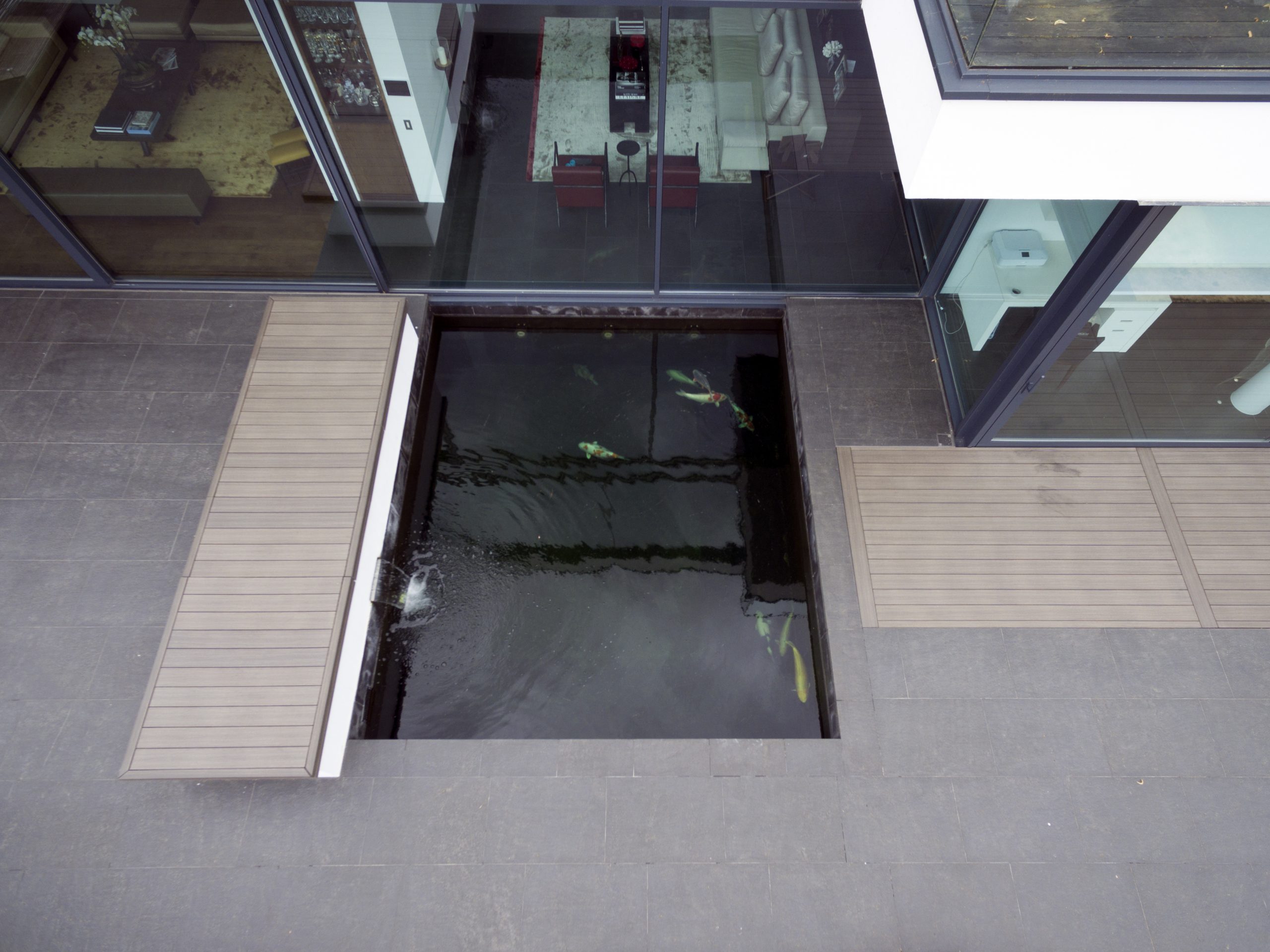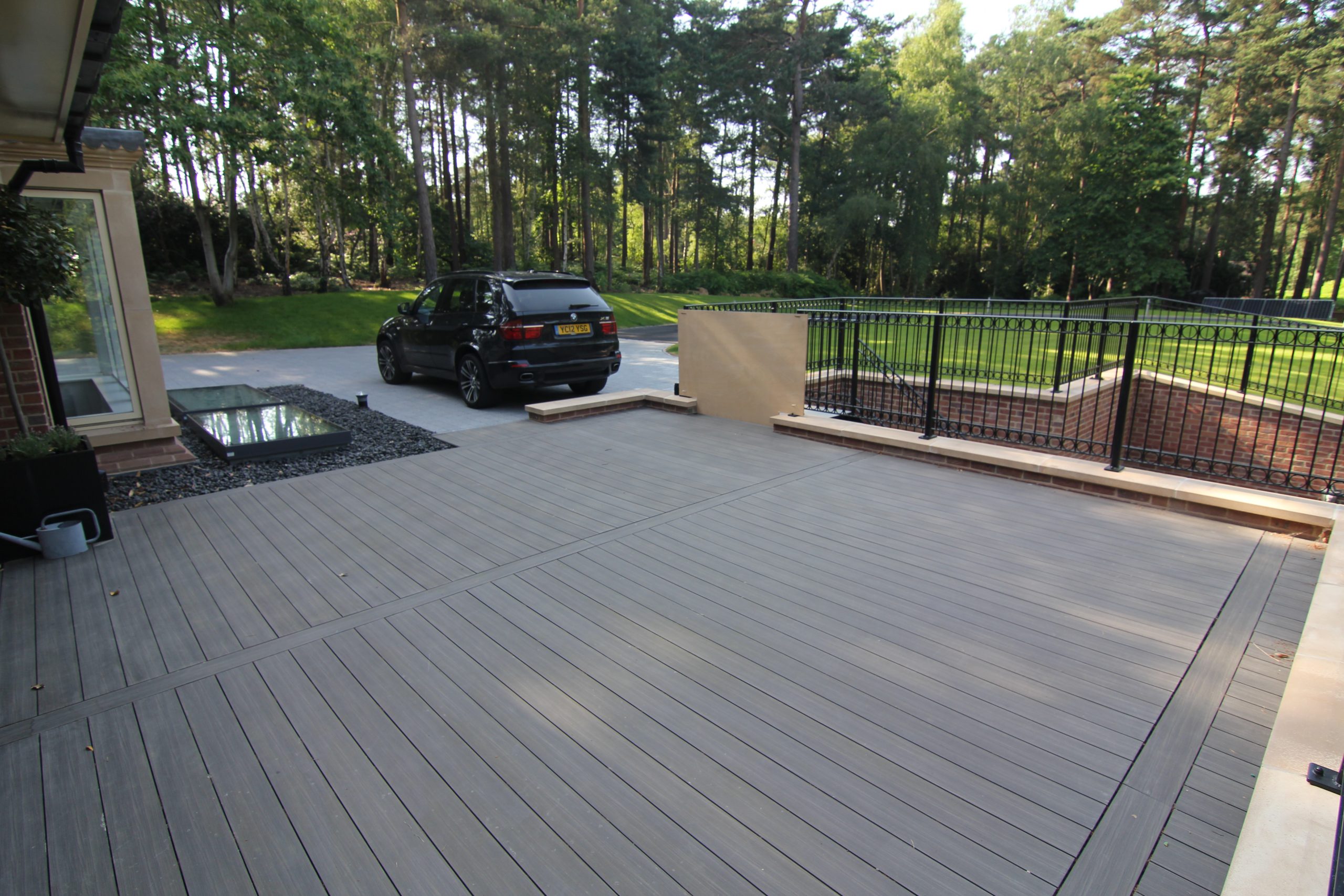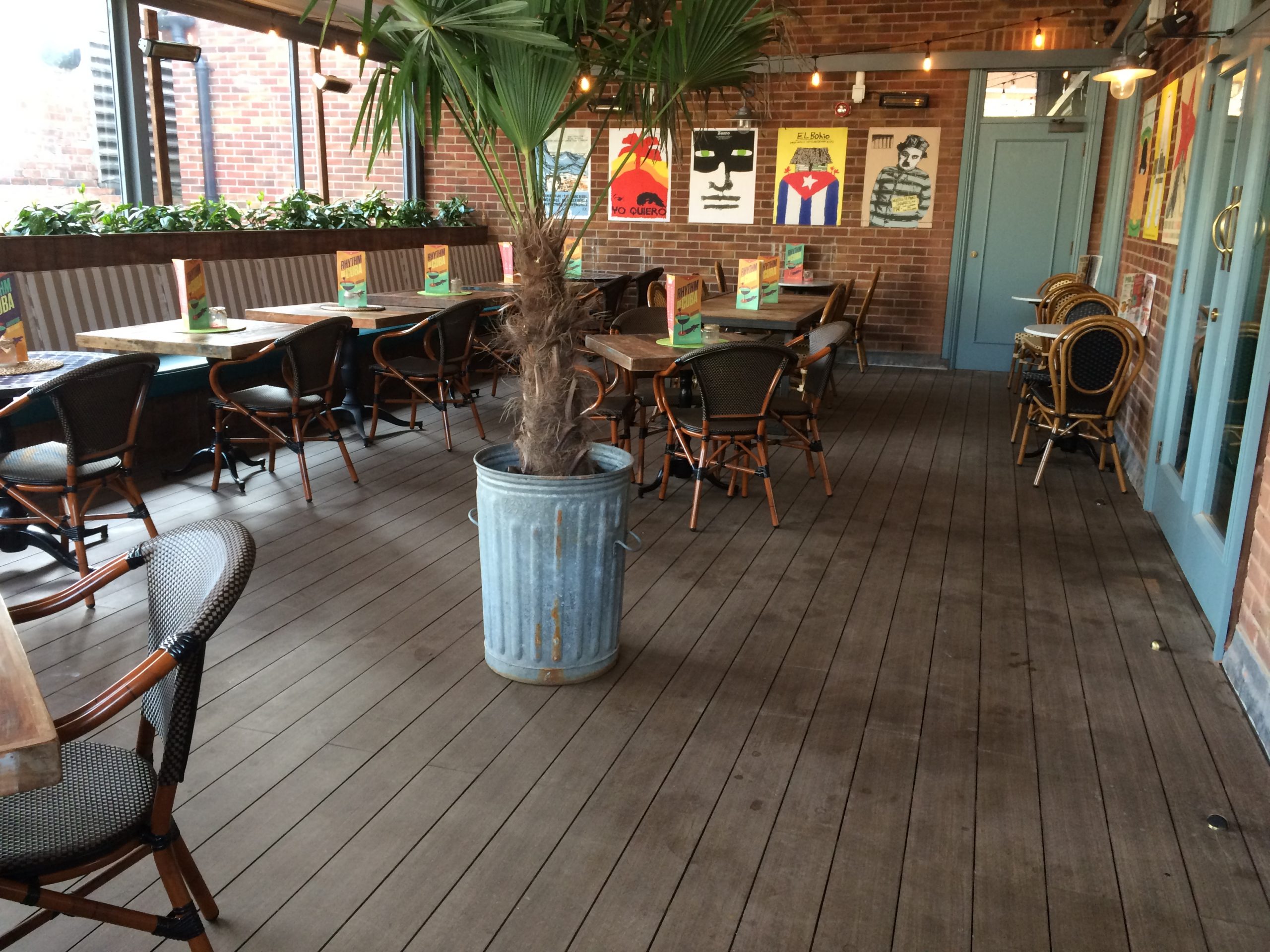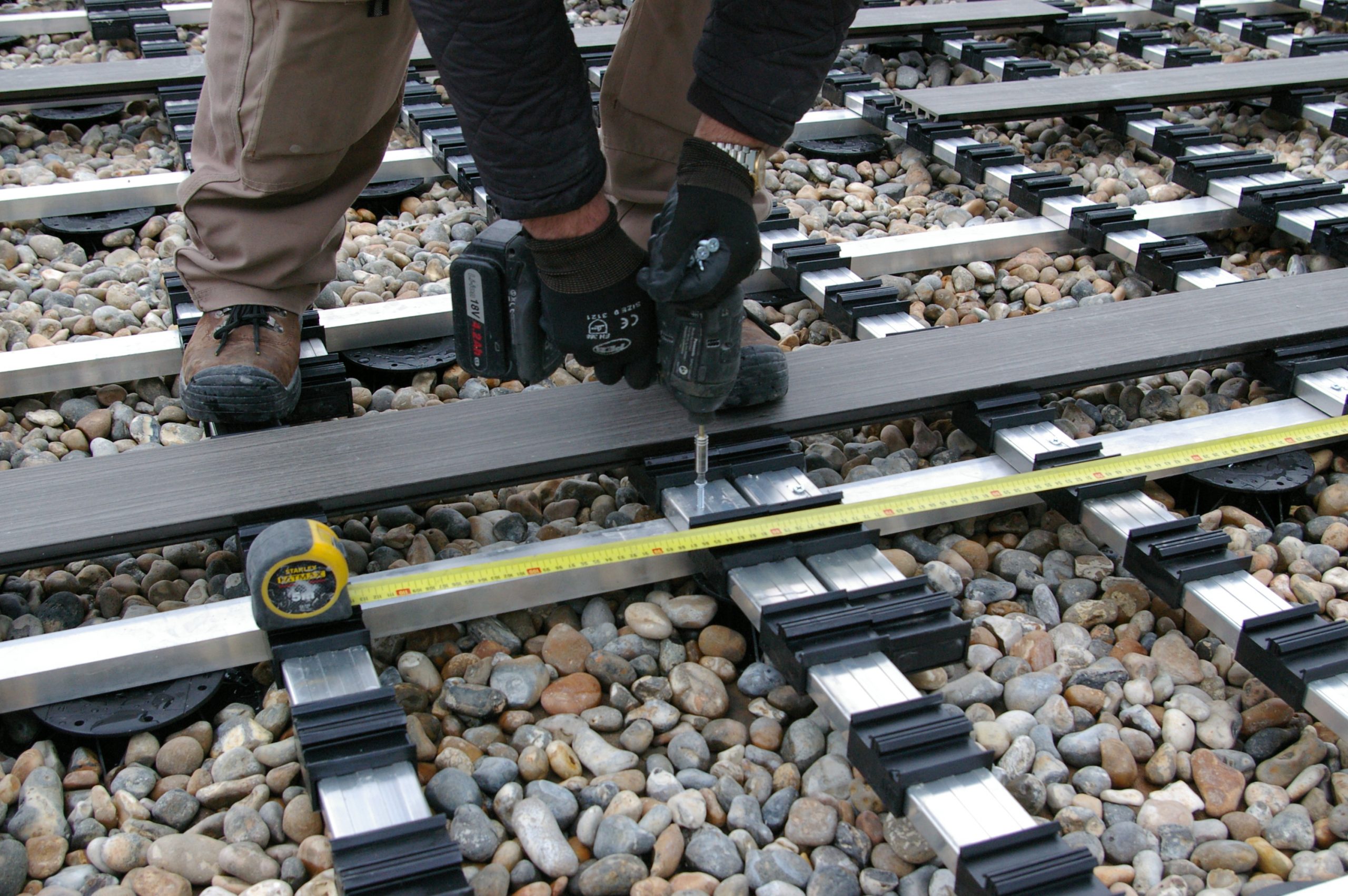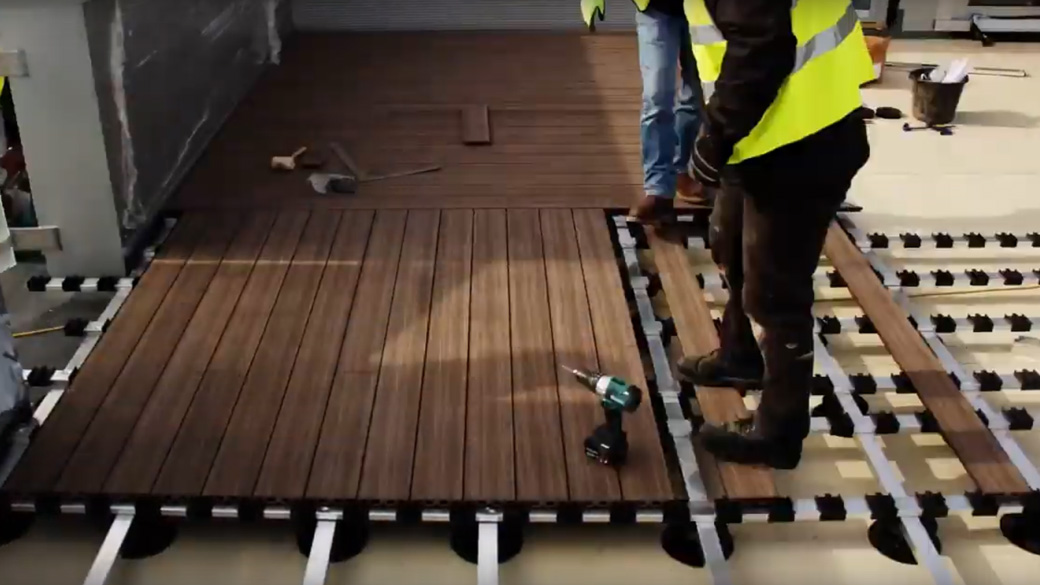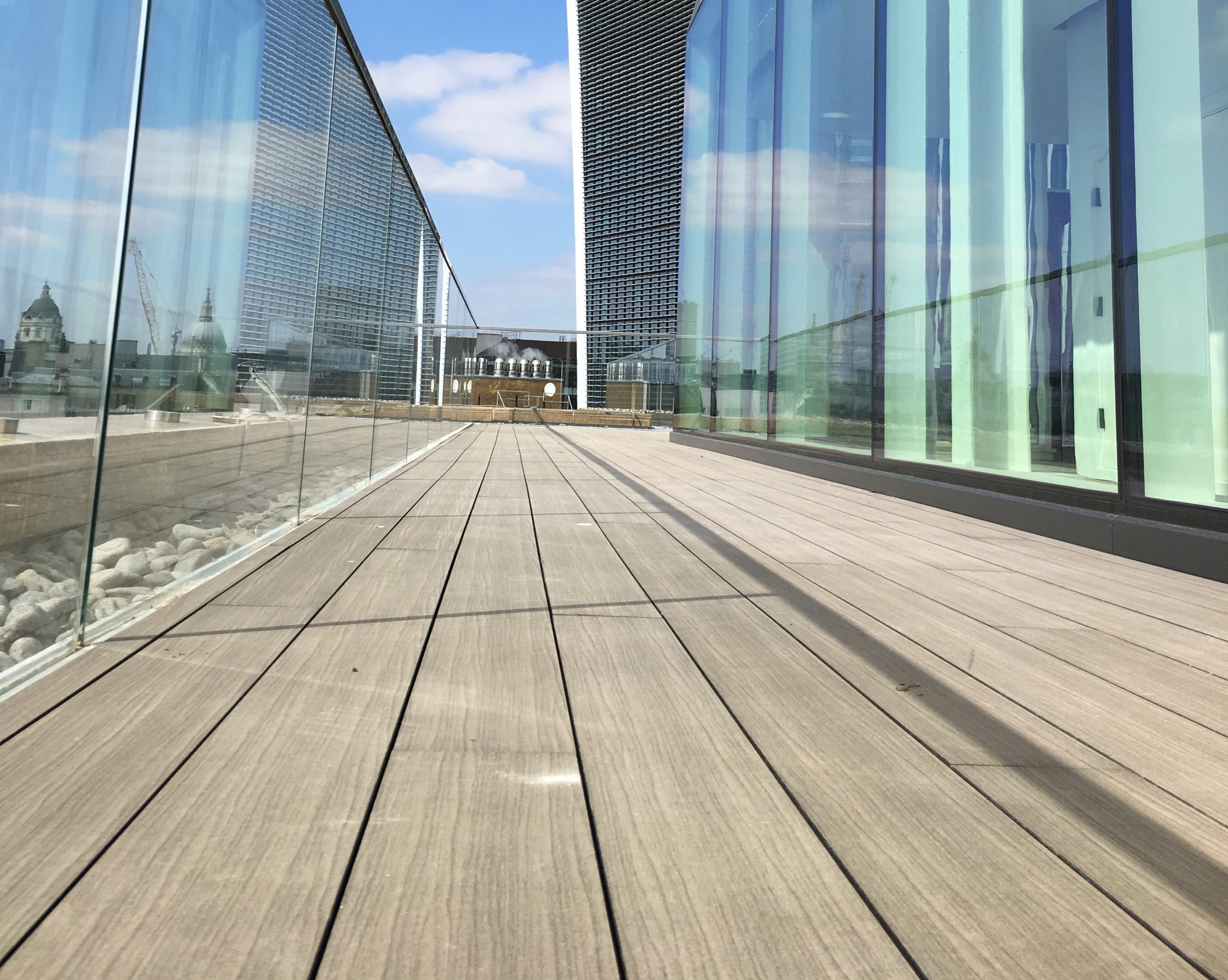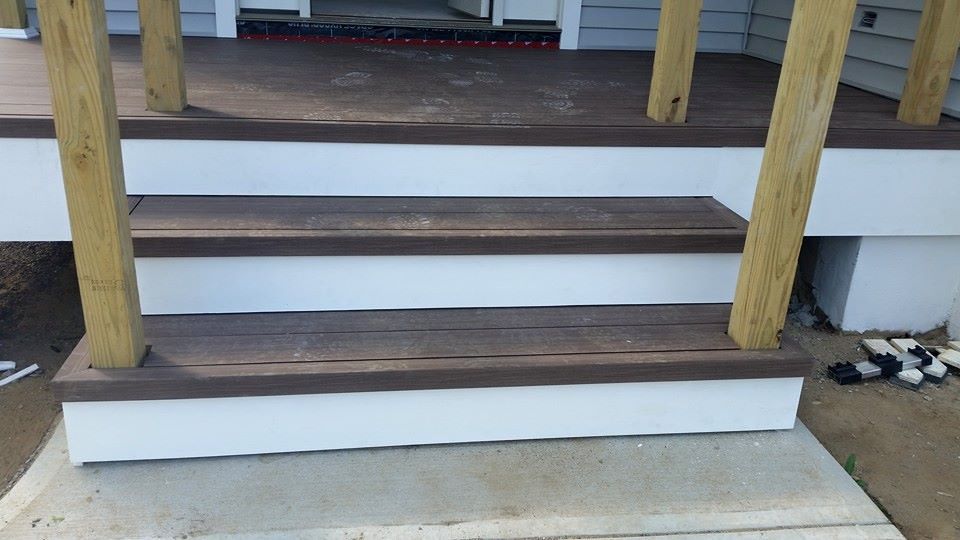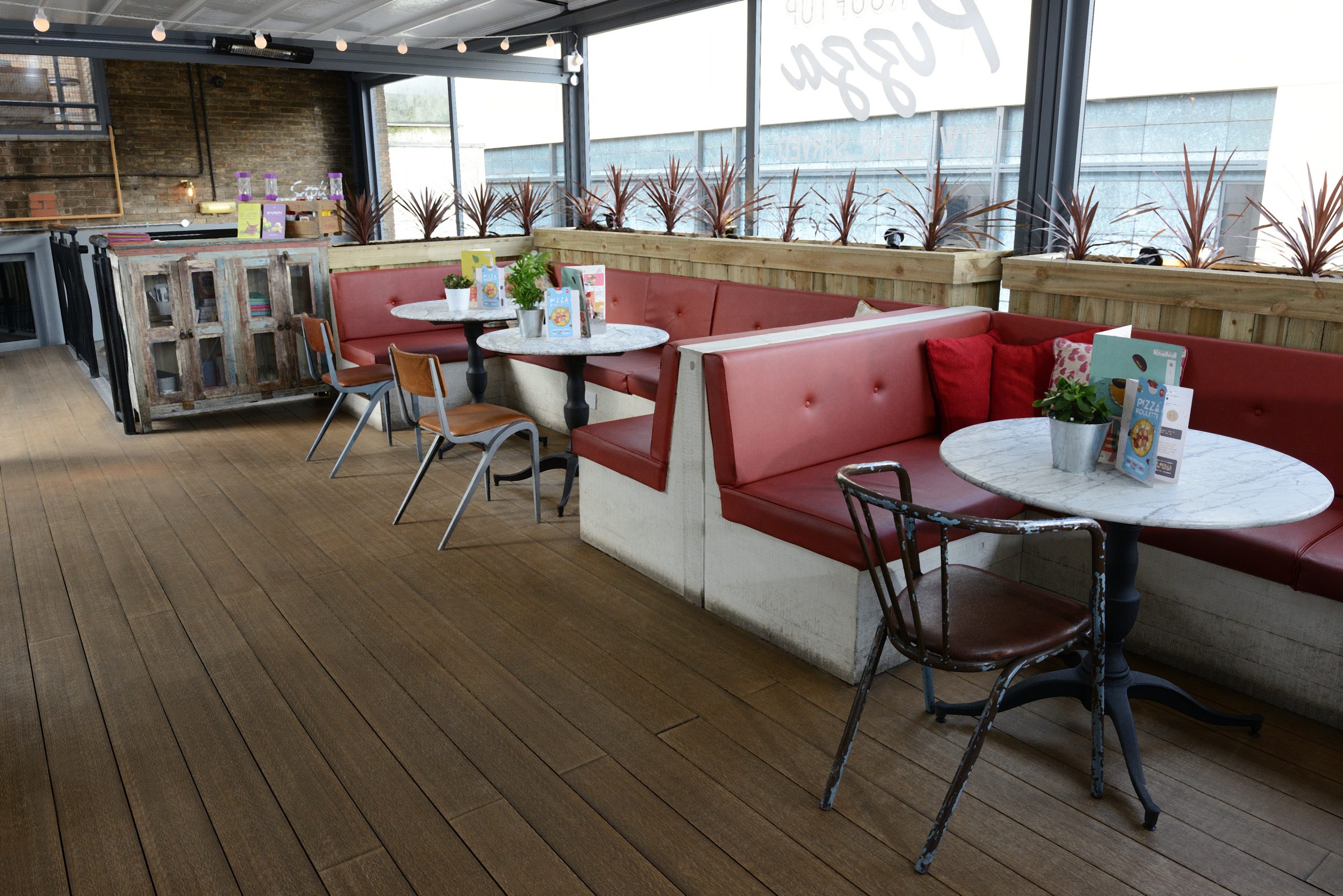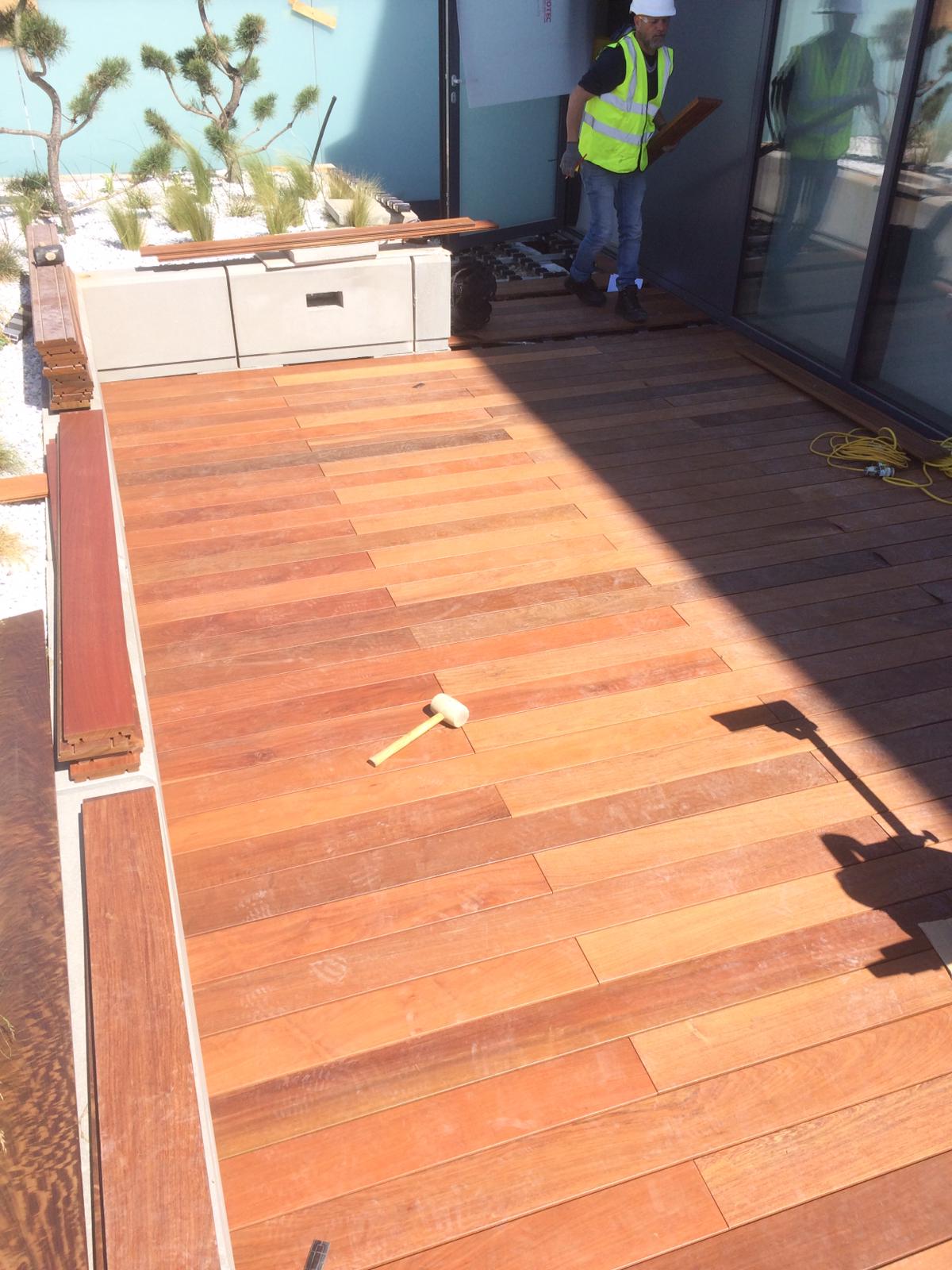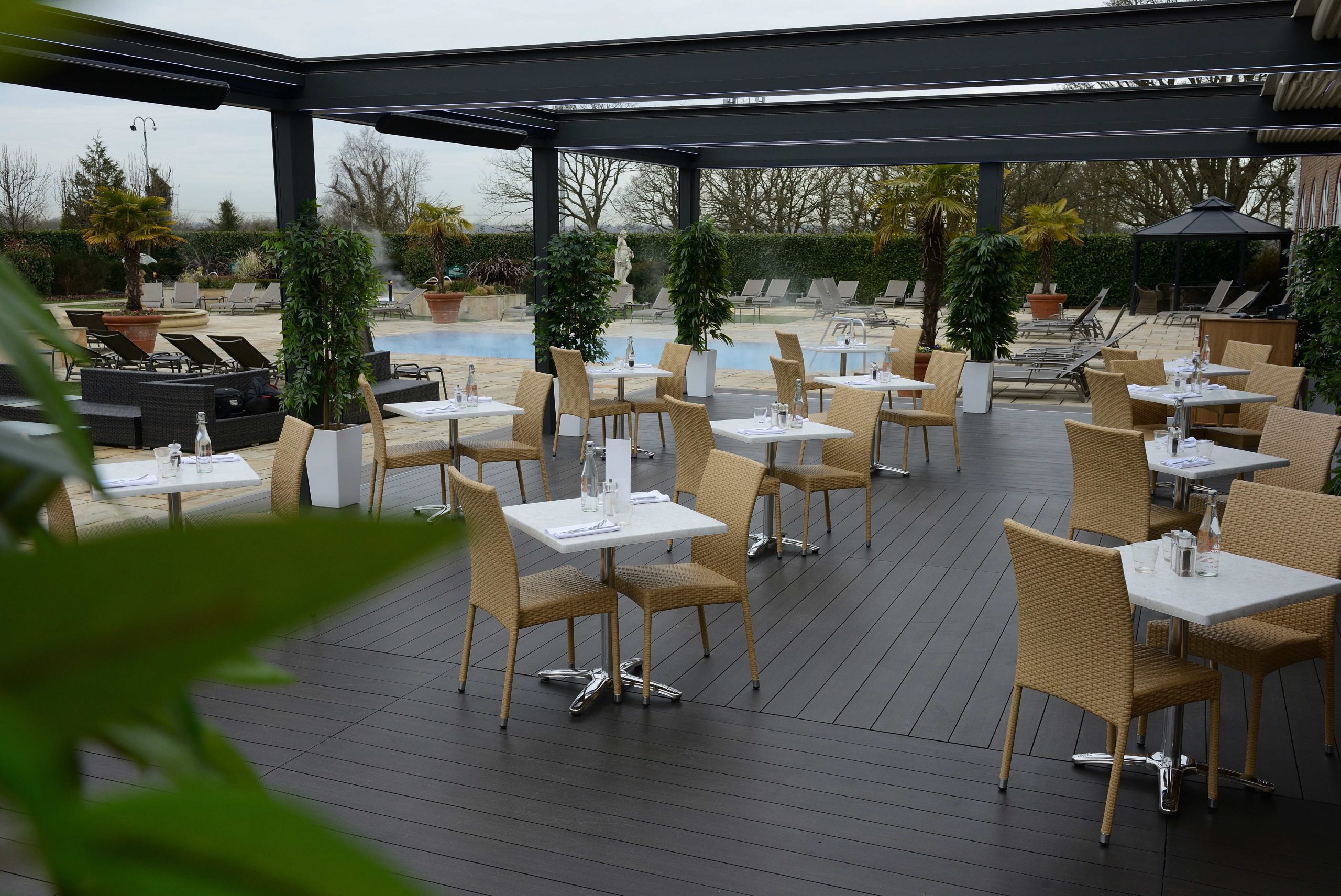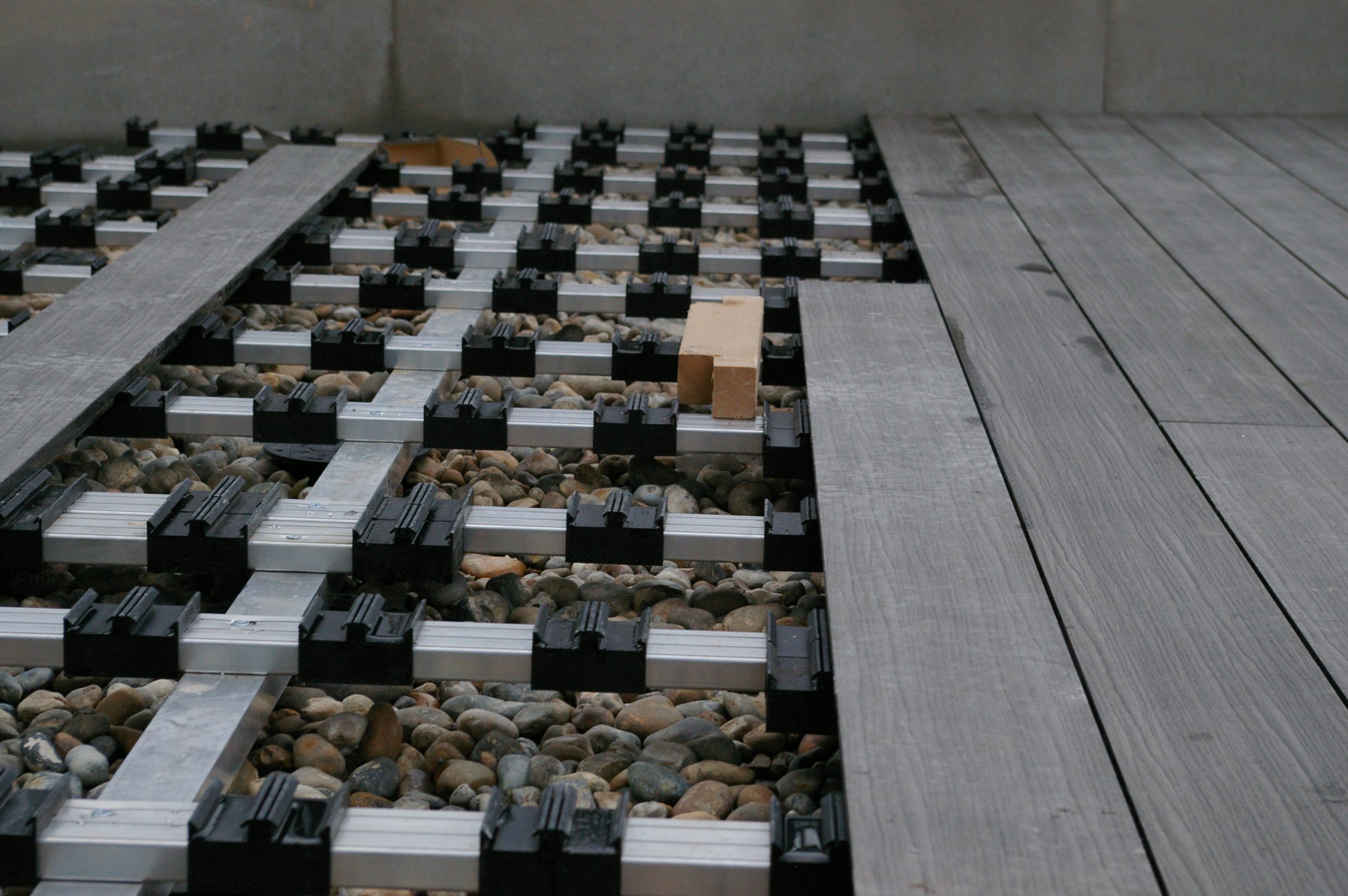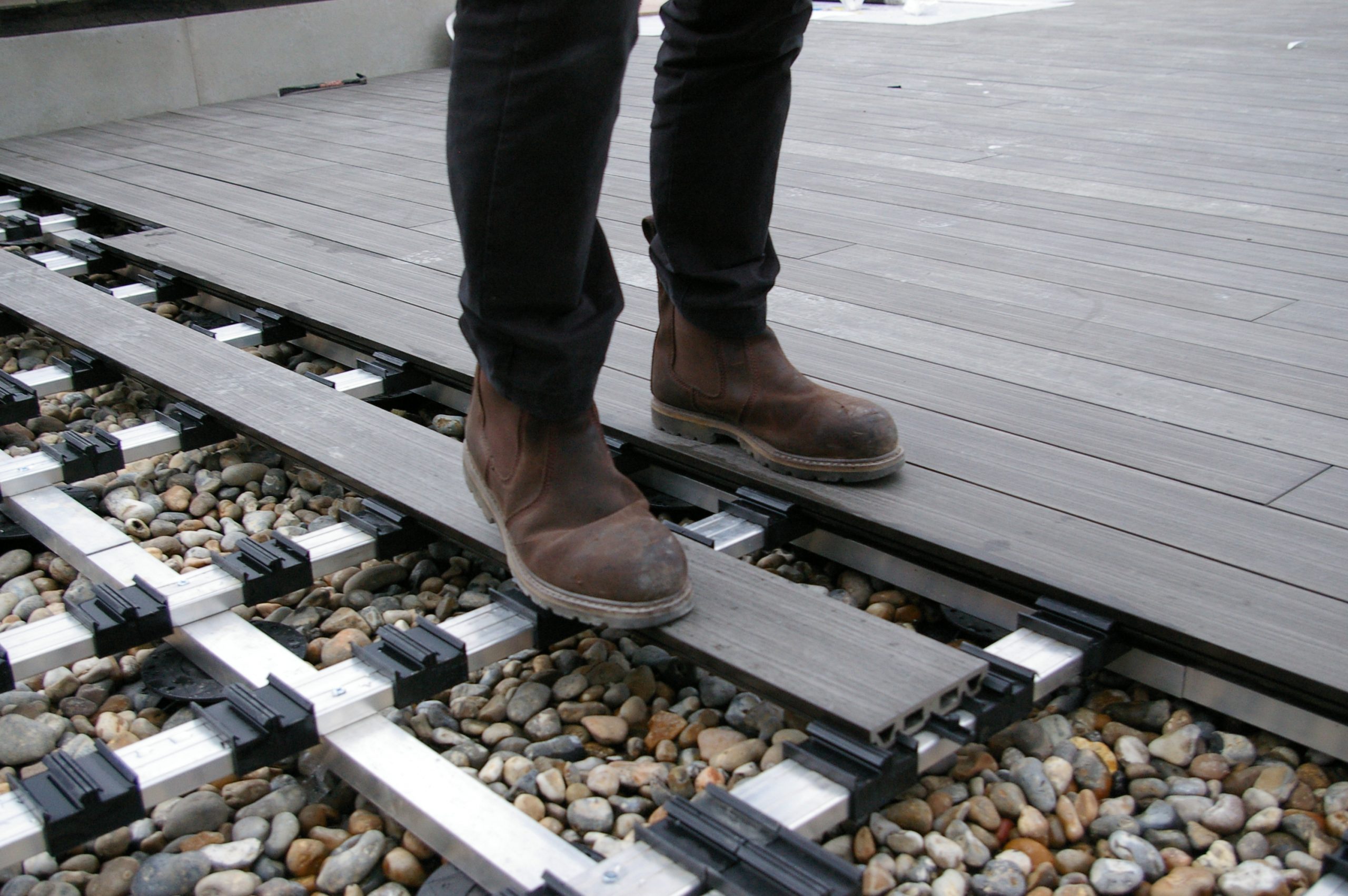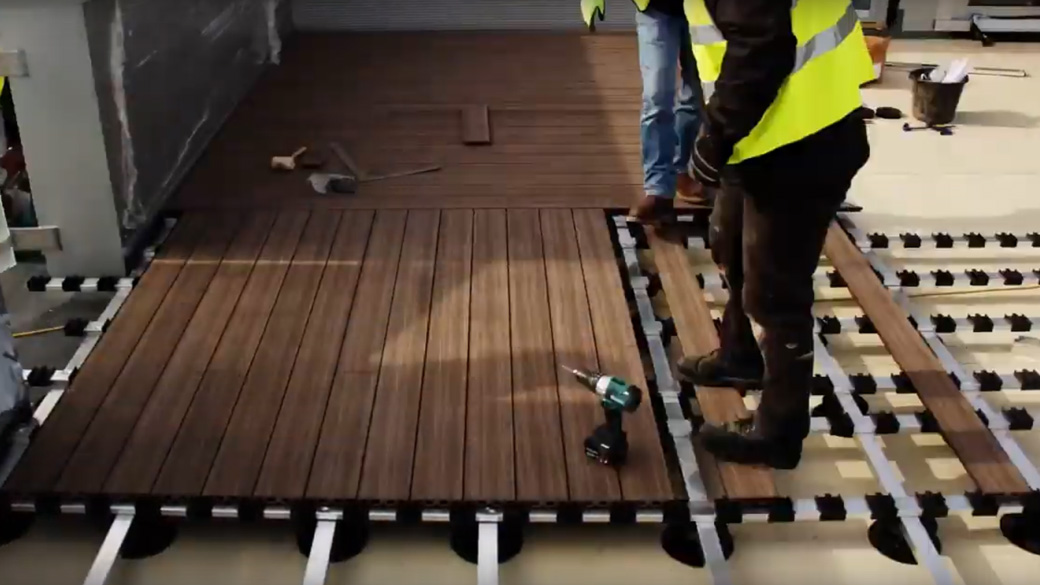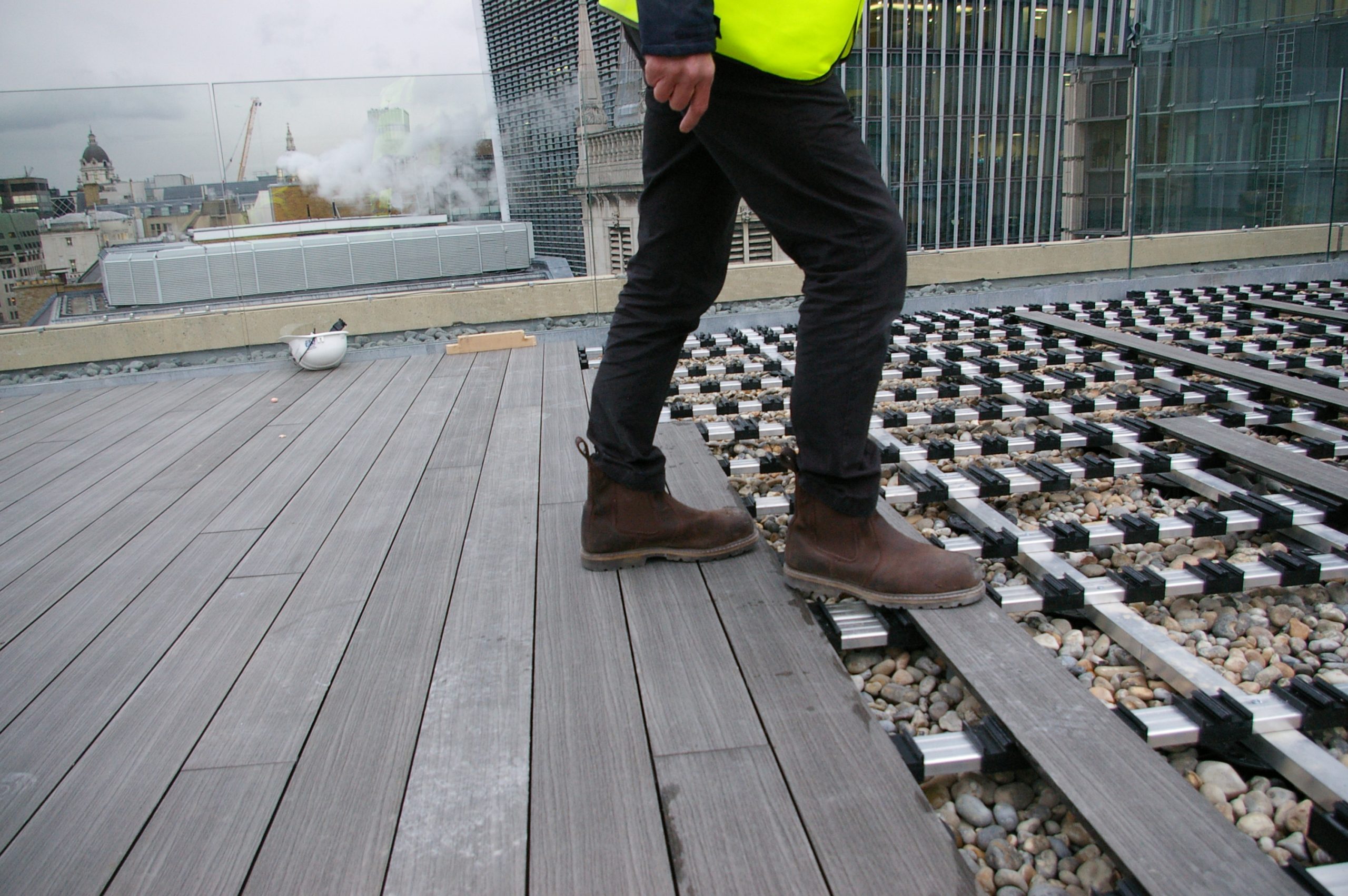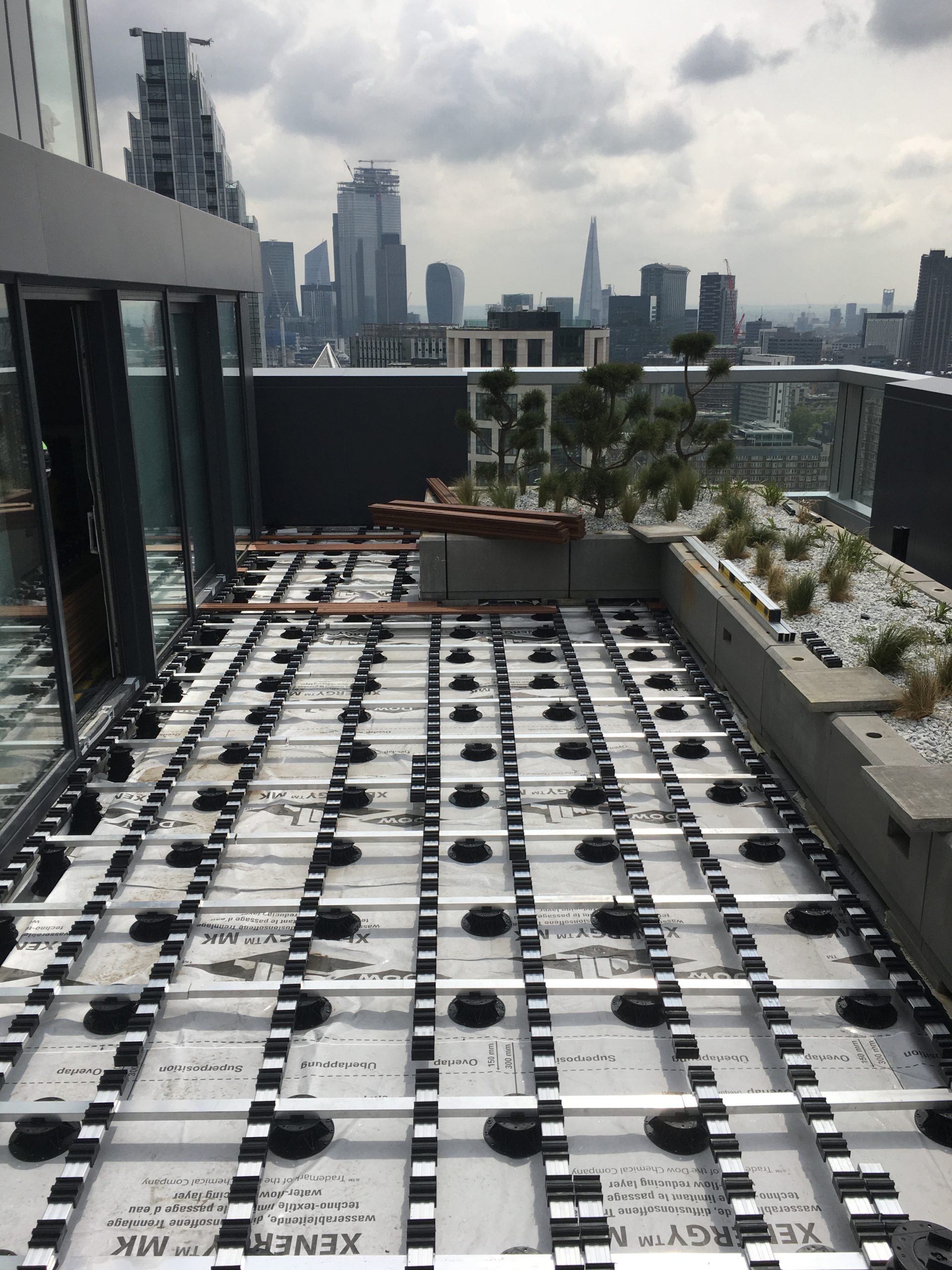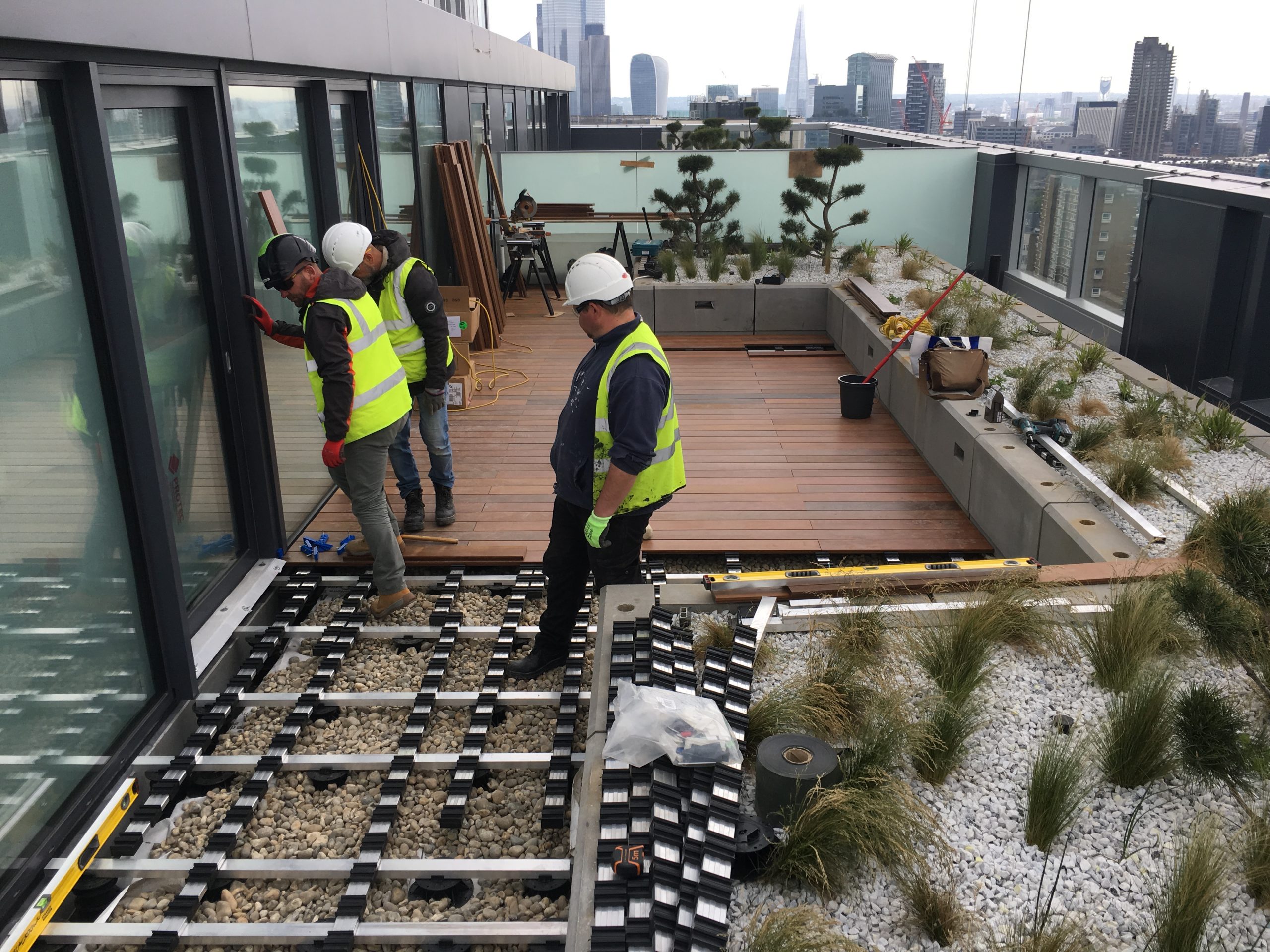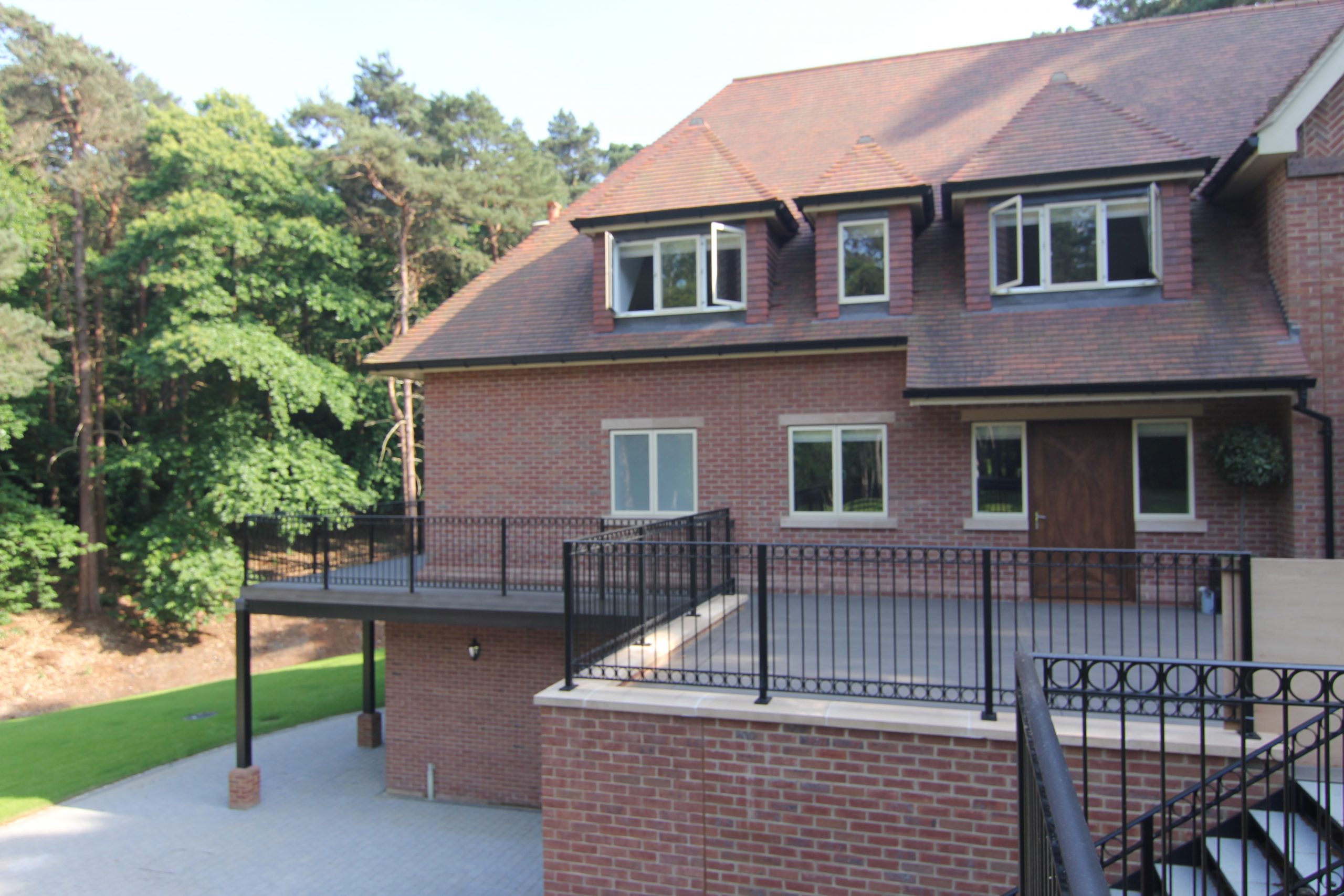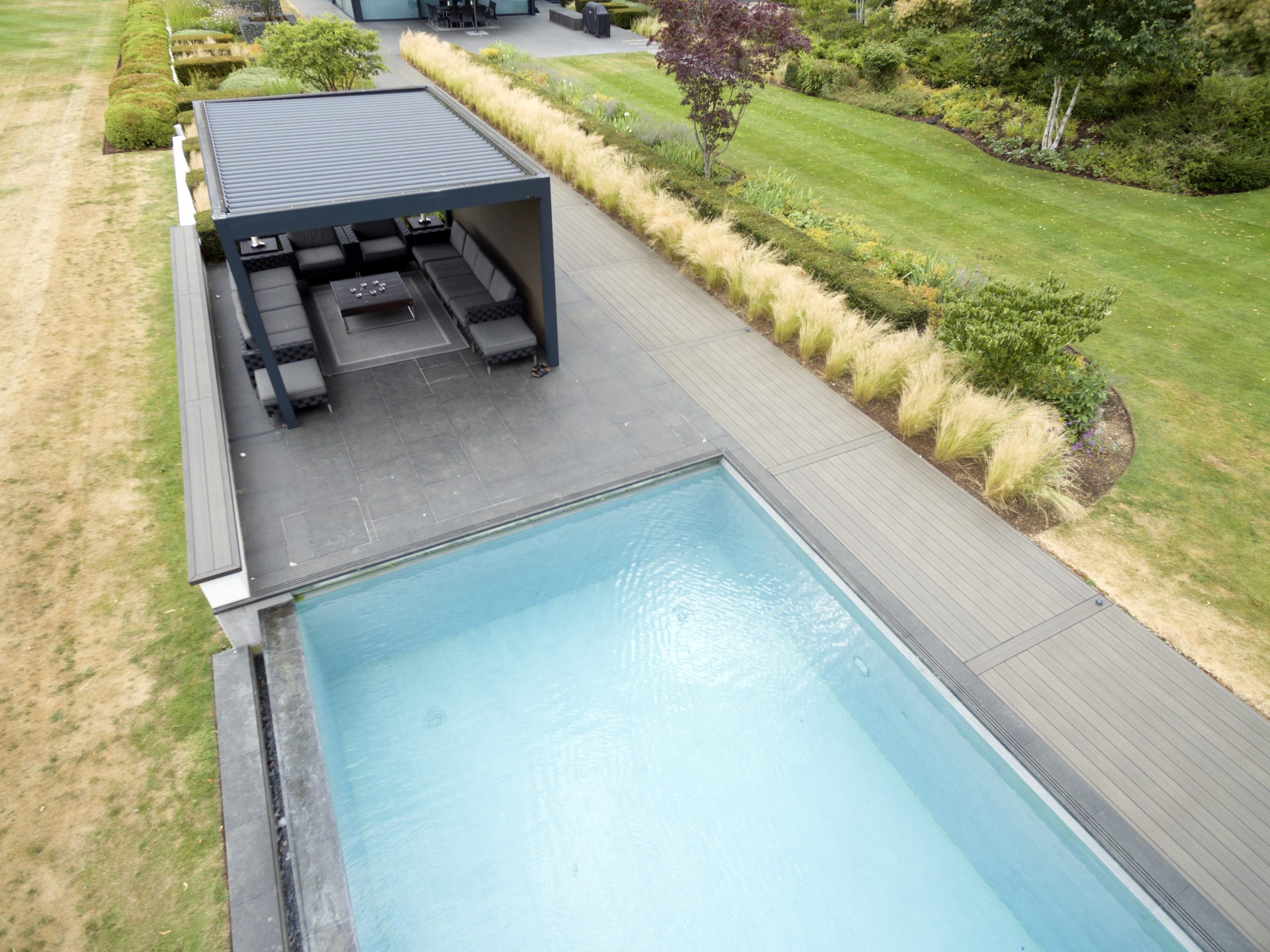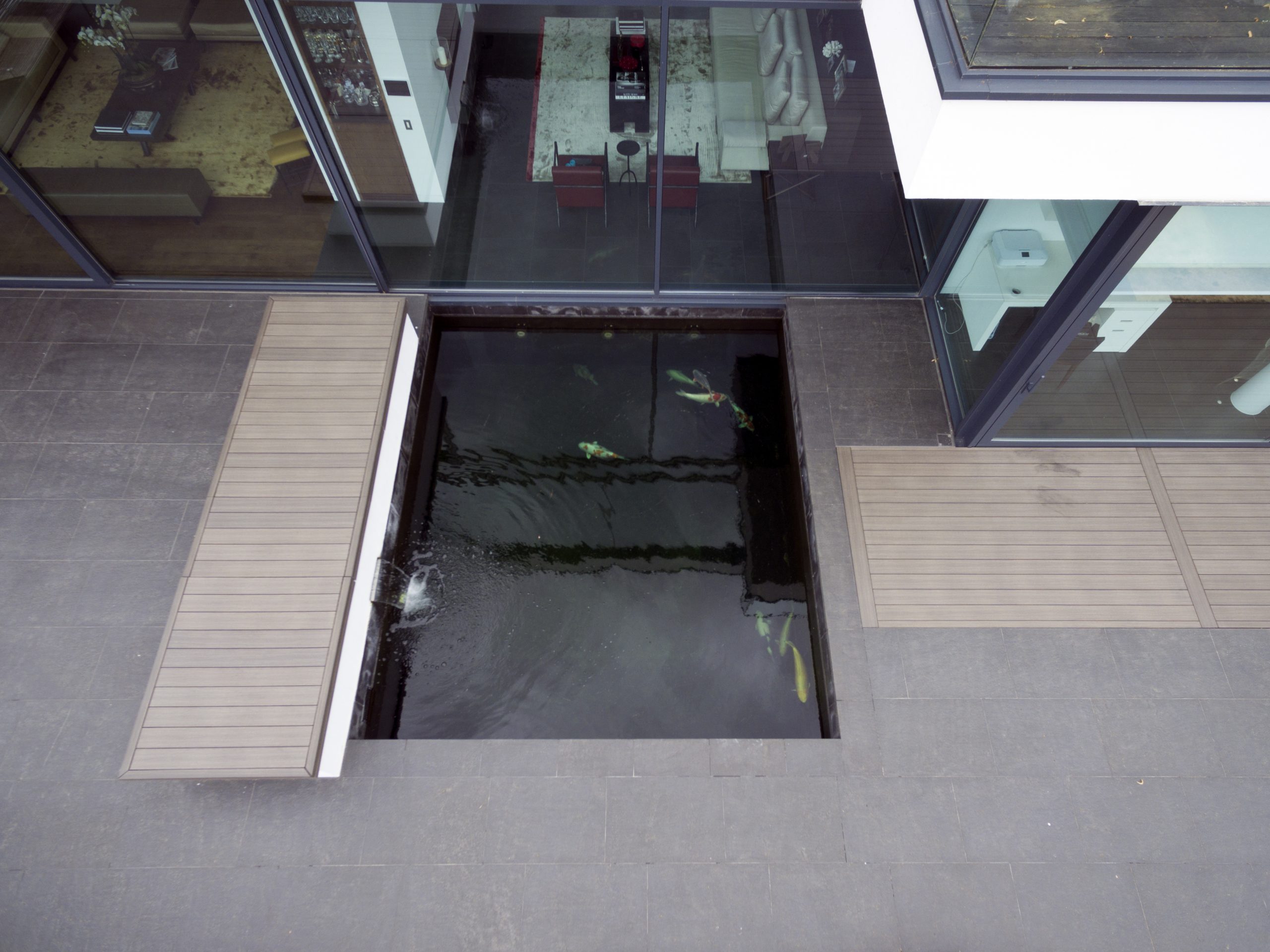 iDecking
What is it?
A complete decking solution made up of

a lightweight aluminium substructure and

composite or hardwood boards

A truly innovative system which allows you to install decking

quickly and easily

Solid boards with grooves extruded on the underside to click into pre-formed clips on aluminium joists
A seamless, infinity style natural looking finish
Why is it so good?
No nails, screws, drills or spacers
Up to five times faster to install than traditional deck building
Integrated substructure and deck board
Solid, stable overall build up
Ideal for low thresholds (whole system from 83mm)
Luxurious, natural-looking decking
How does it work?
Click down boards simply using your feet
Double rail aluminium substructure clicks into adjustable pedestals without need for mechanical fixings
Boards extruded with grooves on the underside
Boards click into pre-installed, pre-spaced nylon clips
No need for top fixing, no need for hidden fixings
Self-aligning system drastically reduces errors
DURO 2.0
Our DURO 2.0 boards are a high performance, durable, solid composite decking board. See our choice of colours here.
DURO 2.0 is made from recycled rice husk, bamboo and virgin PVC provides and covered with a hard-wearing protective surface. It has a textured grain effect and can withstand heavy traffic in the long-term.
Unlike hollow composite boards, DURO 2.0 is densely packed, solid and uniform throughout. The textured upper surface has slip resistance qualities and movement is vastly reduced.
Solid composite material
Wood grain effect – available in four colours
Eco-Friendly – 100% recyclable
Low maintenance
Extremely stable and durable
Splinter-free
Slip-resistant
Weatherproof & waterproof
Insect-resistant
Class B1 fire rated
Tropical Hardwood
FSC® Certified Timber
Wallbarn has Forest Stewardship Council® Chain of Custody certification and can supply FSC® 100% Chain of Custody certified timber – number SGS-COC-007242
All of our real wood species are of the highest quality and stability
All species are sourced following the most stringent sustainability protocols
They are available in lengths of 1200mm and 1800mm
We supply the following species of Tropical Hardwood boards:
Ipe
Lapacho or Brazilian Walnut – a tropical hardwood originating from South America. Widely regarded as one of the best species of timber for decking.
Boards available in lengths of 1200mm and 1800mm and either 90mm wide or 140mm wide giving a great deal of flexibility.
Garapa
Apuleialeiocarpa – is a tropical hardwood originating from South America. A golden-to-yellowish brown colour which darkens with age. The wood is fairly chatoyant, and appears to shift from dark to light colouring in different lighting angles.
Boards available in lengths of 1200mm and 1800mm and 140mm wide.
Etherno bamboo
Etherno Bamboo is an engineered board produced from 100% bamboo. This ensures unrivalled sustainability, incredible strength and stability and an exceptional resistance to weathering.
The steam treatment process used turns bamboo into a super-hard, dark coloured, extremely attractive decking material
The thermic process actually makes it harder and denser than Ipe
Not always considered for decking, Etherno offers a completely different appearance and texture and is therefore quite unique
Boards available in lengths of 1,850mm
EasyClick CAD Drawings
EasyChange CAD Drawings
NBS Plus
BIM Library
We have a variety of accessories for iDecking including:
Step profile
Framing profile
iJack (board connectors)
Support pedestals
Aftercare products
Speak to a member of the team.
For more information or to place an order