Paving Pads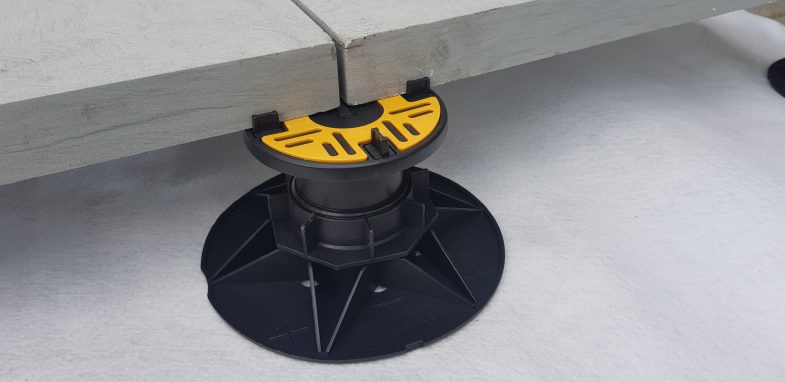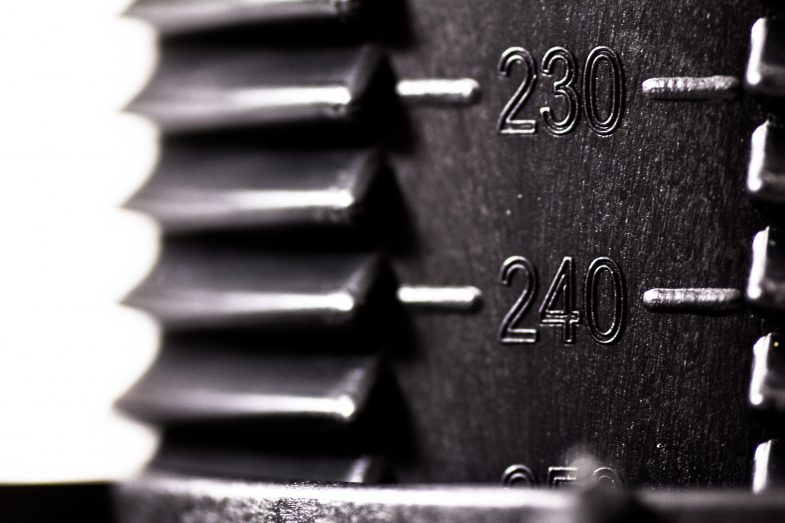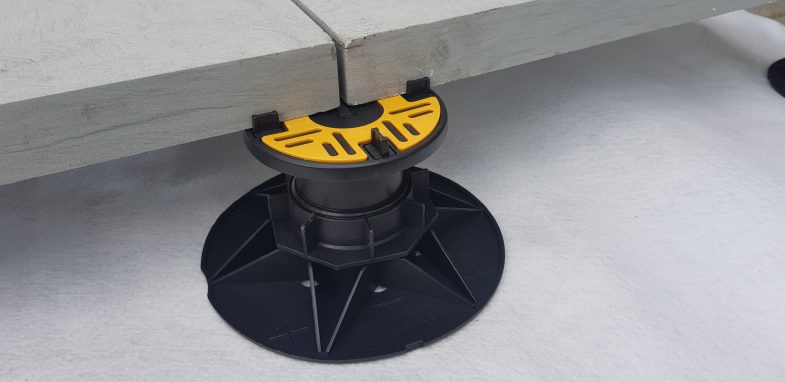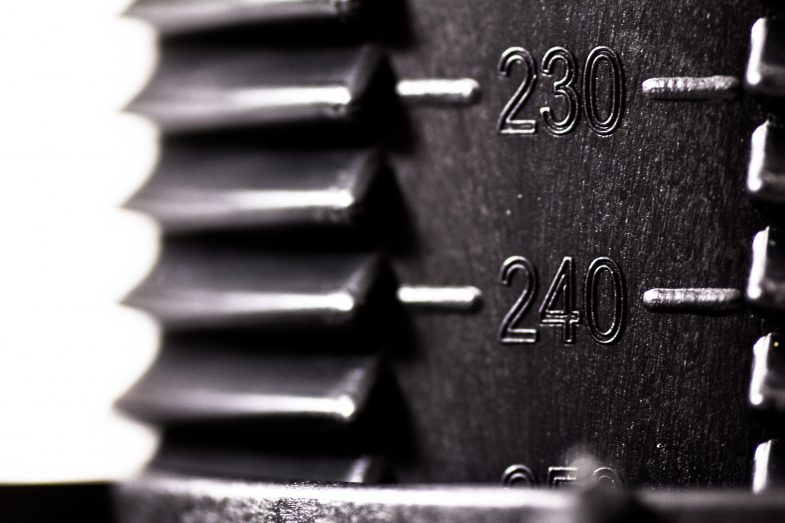 Universal Paving Pads
Key Advantages
Create beautiful finishes

Suspended system

Fully adjustable

Outstanding quality

Ideally suited for paving and decking
Our range of adjustable paving pads are available in heights of 10mm up to 380mm. They are categorised below:
Our Universal range of paving pads combines the old ASP (paving) and TD (decking) adjustables to create a single new range.
Create something stunning
Ideal for converting unused spaces such as rooftops and decking areas into something attractive and durable to enhance the footprint of your building
Effective cover and protection for important waterproofing membranes
Designed to ensure ground floor patio areas will be flush with the house without any compromise on damp course
Suspended Paving and Decking System
Any unsightly but crucial objects including pipes, outlets and cables can comfortably but hidden away beneath decking or paving slabs to improve the aesthetics of the area and building footprint.
No standing water will be left. By lifting the paving slabs or decking, drainage is increased to ensure water can drain freely beneath. This is designed to prevent slip hazards and ponding whilst also helping to provide aeration and ventilation to the area beneath.
Fully Adjustable
Our range of pads allow precision installation to the millimetre

Flat surfaces can be created regardless of any imperfections on a slab

Designed to cope with falls whilst effectively accommodating large drops and channels
Paving applications
Our ingenious headpiece design has been created to provide 4 x positioning lugs (fins) which are laid out in a crucifix formation set towards the edges of the headpiece:
The lugs help to provide effective drainage by separating paving slabs and tiles

They ensure that the slabs are laid in a straight line by creating a uniform paving line

Because they create a suspended system, everything is held in place by the weight of the slab

The safety levels of the paving will be increased because rainwater is allowed to run between and under the slabs ensuring no standing water is left
Video: how to pave up to a wall
Decking applications
The easy adjustment of the pedestals can significantly speed up the installation.
The lugs (fins) are towards the edges of the headpiece ensuring a 55mm gap between them. This is designed to house a standard 4″x 2″ timber joist between the lugs and decking boards which are then fixed to the frame of the joist.
Video: see how easy our pedestals make this decking installation
Minipad
Do you have an ultra-low threshold? Our range of Minipads range offers the perfect time-saving alternative to fixed height pads and are ideal for any projects which require retro-fitting or overlaying.
Our range contains three products in heights starting at 10mm up to 40mm:
Minipad benefits:
Precision, split-millimetre accuracy is achieved to accommodate tiny changes in the level.
Specifically designed to allow use within very tight working spaces
The thread allows 5mm of change to the level
An additional 5mm extension plate is fitted to the bottom of the pedestal
The additional plate can be turned to change a 10-15mm pedestal into a fully adjustable 15-20mm pedestal. Ideal for use within tight spaces
The addition of a specially designed handle allows installers to adjust the height whilst slab is in position. This in turn removes the constant need to lift the slab in order to change the height
Video: how to use our Minipads
Universal
This is our standard range of adjustable pads.
The lugs on our universal head have been positioned to hold both paving slabs and timber decking joists.
Height range: 35mm up to 365mm
For further technical information click on the Installation, Specification and Technical data tabs below.
Universal Extra
Our range of Universal Extra pads is designed to allow the installation of paving and decking across a significant height range.
With heights from 85mm up to 380mm covered but in just three different products:
85mm-135mm
125mm-215mm
210mm-380mm
This removes confusion relating to the correct size to choose. With the heights marked out each 10mm on the side of stems – the exact height you require will be easily visible.
For more technical information click on the Installation, Specification and Technical data tabs below.
To make choosing and estimating easer our Adjustables range is broken down into three categories:
Standard Universal range: 35mm up to 365mm
Universal Extra range: 85mm up to 380mm
Minipad range: available 10mm up to 40mm
We have a number of helpful videos providing guidance on unpacking, assembling and installing our pedestals:
| | | | | | | |
| --- | --- | --- | --- | --- | --- | --- |
| HEIGHT | DIAMETER OF HEAD | DIAMETER OF BASE | STANDARD LUG DIMENSIONS | WEIGHT TOLERANCE* | MAXIMUM LOAD* | TEMPERATURE TOLERANCE |
| 10-20mm | 150mm | 150mm | 15mm (height) | 683kg | 1,171kg | -40°C to +75°C |
| 10-25mm | 150mm | 150mm | 15mm (height) | 683kg | 1,171kg | -40°C to +75°C |
| 22-30mm | 150mm | 150mm | 15mm (height) | 683kg | 1,171kg | -40°C to +75°C |
| 28-37mm | 150mm | 150mm | 15mm (height) | 683kg | 1,171kg | -40°C to +75°C |
| 35-50mm | 120mm | 200mm | 2.2mm x 10mm | 683kg | 1,171kg | -40°C to +75°C |
| 50-70mm | 120mm | 200mm | 2.2mm x 10mm | 683kg | 1,171kg | -40°C to +75°C |
| 65-100mm | 120mm | 200mm | 2.2mm x 10mm | 683kg | 1,171kg | -40°C to +75°C |
| 95-130mm | 120mm | 200mm | 2.2mm x 10mm | 683kg | 1,171kg | -40°C to +75°C |
| 125-160mm | 120mm | 200mm | 2.2mm x 10mm | 683kg | 1,171kg | -40°C to +75°C |
| 155-190mm | 120mm | 200mm | 2.2mm x 10mm | 683kg | 1,171kg | -40°C to +75°C |
| 185-220mm | 120mm | 200mm | 2.2mm x 10mm | 683kg | 1,171kg | -40°C to +75°C |
| 210-245mm | 120mm | 200mm | 2.2mm x 10mm | 683kg | 1,171kg | -40°C to +75°C |
| 240-275mm | 120mm | 200mm | 2.2mm x 10mm | 683kg | 1,171kg | -40°C to +75°C |
| 270-305mm | 120mm | 200mm | 2.2mm x 10mm | 683kg | 1,171kg | -40°C to +75°C |
| 300-335mm | 120mm | 200mm | 2.2mm x 10mm | 683kg | 1,171kg | -40°C to +75°C |
| 330-365mm | 120mm | 200mm | 2.2mm x 10mm | 683kg | 1,171kg | -40°C to +75°C |
* Weight tolerance = the point at which the pedestal ends its normal behaviour and starts to deform (according to CATAS test 179112/1)
Maximum load = the point at which pedestals start to collapse in laboratory tests (according to CATAS test 179112/1)
Slope correctors can be used with all ASP pedestals:
| CODE | OUTER DIAMETER | INNER DIAMETER | PERCENTAGE SLOPE | DEGREE OF SLOPE |
| --- | --- | --- | --- | --- |
| SLOPE 1 | 200mm | 82mm | 1% | 0.57° |
| SLOPE 2 | 200mm | 82mm | 2% | 1.11° |
| SLOPE 3 | 200mm | 82mm | 3% | 1.71° |
CAD Drawings - Minipads
CAD Drawings - Universal
CAD Drawings - Universal Extra
NBS Plus
BIM Library
For more information or to place an order